Preparing A Staunch Military Court Martial Defense At USAG Ansbach
United States Army Garrison Ansbach is nestled among the small German community of Katterbach and often likes to bill itself as "the best hometown in Europe." However, if you are a service member stationed at USAG Ansbach and you're facing off with the military justice system, Ansbach will be the final resting place of your military career.
United States Army Garrison Ansbach is nestled among the small German community of Katterbach and often likes to bill itself as "the best hometown in Europe." However, if you are a service member stationed at USAG Ansbach and you're facing off with the military justice system, Ansbach will be the final resting place of your military career. We find it ironic that a community dedicated to the quality of life of U.S. service personnel in Europe becomes an absolute nightmare for some. When fickle commands wield the UCMJ with malice, it is good men and women who pay the price. If that's what you're looking at right now, just know that you have an option. You have an option to save your military career, retain your retirement, and most certainly, keep yourself out of military prison. It will require you to fight and some expert advice, but when you let the military justice system know that you will not lay down for them, you can win. You're never out of the fight and we're going to fight like hell to keep it that way.
Showing Courage In The Face Of A Military Court Martial
In late 1944, Master Sergeant Roddie Edmonds found himself in Germany with the notion that his military career was over as well. He had just been captured by the Germans during the Battle of the Bulge and now found himself a POW at Stalag IXA. As a Master Sergeant, Edmonds was the senior NCO in charge and was put in a position to represent the men to their captors.
In January of 1945, Edmonds received the order from the Germans to have all Jewish prisoners fall out for formation in the morning. Edmonds knew full well what this would mean for those men and yet, he knew that any act of defiance risked them all. That evening must have been difficult for the man and yet, what would come in the morning would define what it means to be courageous with your life on the line.
The German commander showed up in the morning and was shocked to see that all 1,000 pulse prisoners had fallen out. He berated Edmonds that it wasn't possible for all of them to be of Jewish descent. Edmonds simply replied, "We're all Jews here." Incensed, the German officer placed a pistol to Edmonds head and ordered him to correct the matter. Edmonds refused and began to berate the German officer that if killed him that he would be tried as a war criminal as the Germans were now sure to lose. The officer angrily holstered the pistol and stormed away.
Soldiers Are Rewarded For Fighting Back Against Misuse Of The UCMJ
For his actions that day, Edmonds become one of only four Americans recognized as Righteous Among The Nations in the Jewish living memorial to the Holocaust known as the Yad Vashem. It is not known how many Jewish Soldiers he saved that day, but history was rewarded with the account of inexplicable gallantry. It's going to take similar gallantry to fight back against the military justice system as facing a court martial where prosecutors boast a 90% success rate can certainly feel like a pistol to the head. Just know that those who fight are rewarded for their courage.
Below you'll find just a few of the charges that we help you defend, and you can see we don't scare easily. We take the cases that other defense attorneys are afraid of and not only do we take them, we win.
If you believe your military career is worth fighting for, then contact the law offices of Bilecki Law Group TODAY for a confidential consultation into your case.
Service Members Represented
Have You Been Accused of a Military Crime in Europe? Bilecki Law Group, PLLC Can Help.
Being stationed in Europe is a dream assignment for thousands of U.S. service members located abroad. But that dream assignment can quickly become a nightmare if you're accused of a criminal offense during your stay at one of the dozens of military installations on the continent. And while you may be concerned about your military career, that is not the only thing at risk. Your freedoms, your civilian future, even the respect of your family, are all on the line.
We understand you have a choice of defense attorneys to represent you. Our only goal is to help you find an attorney that will serve your interest before theirs. Bilecki Law Group has been a trusted name in court-martial defense for this very reason and many others, including:
Experience working with service members across Europe. Bilecki Law Group has taken cases throughout Europe for years and understands the complexity of defending a court-martial case in Europe.
Vast resources and a network of specialists. Our law firm is one of the most prestigious and long-standing court-martial defense firms in America, and we have amassed a powerful defense team – including our own full-time defense investigator – to fight on behalf of our clients.
Aggressive legal representation. The attorneys of Bilecki Law Group are some of the fiercest advocates representing U.S. service members today. We never plead our clients guilty by default and we always look for a way to exonerate them of their crimes completely.
Request A Free Case Evaluation
Europe is no paradise for those service members accused of a crime. Call Bilecki Law Group TODAY and let us evaluate your case—before it's too late.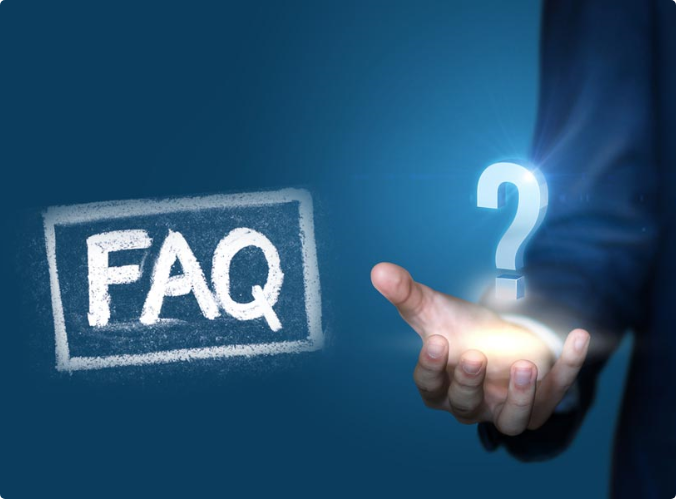 Absolutely. Bilecki Law Group travels to Europe regularly to represent service members stationed in allied EU countries. We can also send our defense investigator to help assist in building your case should the situation call for it.
Speed is critical for any court-martial case. If you've been accused of a crime and have not yet hired an attorney, we recommend retaining one as soon as possible.
All branches of the U.S. Military are stationed here in Europe. But it is the U.S. Army that provides the majority of defensive and offensive capabilities on the continent.
Bilecki Law Group typically represents service members stationed in:
UCMJ Article 120 or Article 134 (Sex offenses) – These cases can include rape, sexual assault, aggravated sexual assault, abusive sexual contact, sexual assault of a minor, indecent viewing, indecent recording, forcible pandering, indecent exposure, and other Article 120 and Article 120(c) offenses.
This is a big one right now as there is a campaign to root out sexual misconduct in the military. While we support these efforts, we cannot endorse the climate that it has created. Mere allegations are enough to end a career as commands are striving to look tough on the matter. Innocent men and women are having their lives destroyed on mere hearsay and it's not right. If you are facing a wrongful charge, you are going to have to fight like hell to clear your good name.
UCMJ Article 121 (Fraud and Larceny) – We defend cases such as conspiracy to defraud the military, BAH fraud, OHA fraud, extortion, larceny, wrongful appropriation, and more. You wind up with an extra piece of gear and military prosecutors want to charge you like you're Al Capone. There is always more to the story and certainly enough to ensure a BS charge under Article 121 doesn't end your career.
UCMJ Article 128 (Assault and Violent Crime) – We represent service members facing charges including murder, manslaughter, aggravated assault, assault, and cases involving self-defense and defense of another. Fights can be more frequent in foreign countries due to cultural misunderstandings and U.S. service members can routinely find themselves the subject of heckling from the locals.
What starts off as a simple fight because you were eying someone's Fruerline a little too close can turn serious when makeshift weapons like beer steins or chairs get involved. Look, soldiers fight. They just do and it shouldn't be the end of your career. If things go hot in Europe, we're going to need such men and women to hold the line.
UCMJ Article 112a (Drug Crimes) – We defend cases involving drug possession, drug distribution, drug importation, drug manufacturing, drug trafficking, positive urinalysis cases, tampering with urinalysis cases, and more. These cases often involve illegal controlled substances such as marijuana, LSD, methamphetamines, cocaine, ecstasy, molly, opioids, analogues, and more.
The incontrovertible truth is that Germans seem to love drugs just as much as Americans do. You can find them everywhere in Europe and it is far too easy for US service personnel to get caught up at the wrong place at the wrong time. Don't get railroaded by prosecutors or scared into admitting guilt. Get expert legal help and secure yourself the best possible outcome.
Punitive Articles of the UCMJ 77-134 (Military Specific Offenses) – These include charges such as fraternization, unauthorized absence (AWOL), disobeying a lawful order, conduct unbecoming an officer, and much more. Service members stationed on foreign soil are often disproportionately penalized for minor infractions because commands don't want the wrath of the local population when a soldier does something stupid off base.
How To Fight Back And Win Against Abuse At USAG Ansbach?
As we mentioned, it is going to take courage and it is going to take a willingness to fight. You see, the military justice system does not exist for the pursuit of justice or to ferret out the truth. It exists to preserve military order and discipline. For that to work, it requires that prosecutors absolutely destroy the lives of their target just to scare everyone else into compliance. They will make a public example out of you and the more they take from you the better example you make.
That's why you have to fight back. Pistol to your head, you've to stand your ground and let them know that they will not have an easy course with you. Make yourself a harder target and let them make that example out of the next guy. You may even love the military, but you have to understand that you cannot coexist with a military justice system that is out to destroy you.
If you are facing court martial or investigation out of Ansbach, reach out to us and get us into the fight. Clients fly us in from all over the world to defend their cases and USAG Ansbach is right in our AOR. We'll give you a free strategy defense session that you can use even if you choose not to retain us. Whatever you do, please do not go up against the military justice system alone because they will take everything from you. They don't care that you are six months from retirement as that makes an even scarier example to keep others in line. Stand tall, show courage, and fight back. Most importantly, get us into that fight and we will fight like hell on your behalf.
Don't just plead guilty… Fight Back !