Absent Without Leave (AWOL) and Desertion
At Bilecki Law Group, We believe every service member has earned their right to an aggressive defense on their day in court. We specialize in taking the fight to the prosecution and winning cases that others said were unwinnable.
The attorneys of Bilecki Law Group understand how the convergence of events can overwhelm sound thinking and lead to bad decision making.  We provide clients with the aggressive representation combined with the compassionate guidance they need through this difficult time in order to avoid the serious repercussions of desertion, AWOL, or unauthorized absence from service.
AWOL service members should return to their command or military custody as soon as possible. Coming forward demonstrates a recognition of the severity of the matter and the desire to correct things. Remaining AWOL will typically only make your situation worse, and it will only be a matter of time until you are arrested and taken into custody, as deserter warrants are routinely issued after being AWOL for 30 days or more.
If a service member voluntarily returns to military control, they are less likely to be put in pre-trial confinement while waiting on the disposition of the case.  On the other hand, if the AWOL service member is arrested by civilian police, they remain locked up in the civilian jail while they wait for the military to make arrangements to pick them up and bring them back to a military installation. If this happens, they are significantly more likely to be placed in pre-trial confinement while their military case is being handled.  
Service Members Represented
Desertion is a departure of a service member from his military duties with the intent to remain away permanently. Desertion is considered a significantly more serious crime and is distinguished from AWOL by the intent of the service member.
If the government believes that the accused had the intent, at any point, to remain away permanently and not return to the military, the government will typically charge desertion.
More problematic, if the desertion was done in conjunction with or caused the service member to miss an exercise or deployment (missing movement), the government can charge desertion with intent to shirk important service. This is perhaps the most serious of all AWOL and desertion related charge.  In the past, desertion with intent to shirk important service, namely deployments, has caused military juries to sentence the accused to several years in confinement and a dishonorable discharge.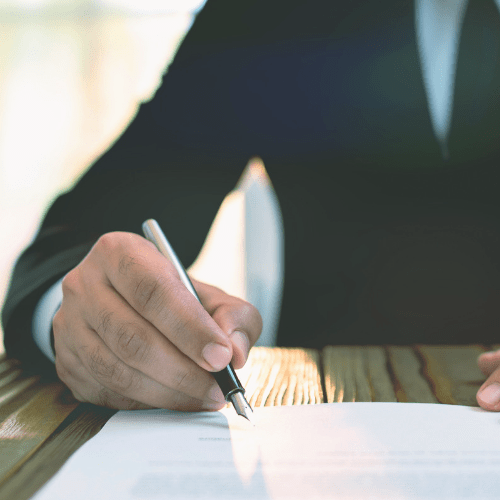 AWOL, on the other hand, may be an involuntary absence caused by any number of reasons. Cases where the defense can prove that their client was AWOL and didn't intend to remain away permanently or desert the military, are often met with successful results.
Extenuating and Mitigating Circumstances
If you are currently in an AWOL status or have been charged with AWOL or desertion, it is critical that you have an attorney who can obtain the necessary evidence to show that there were extenuating and mitigating circumstances, and then present that evidence to the either the command, the office of the staff judge advocate, the prosecutor, or a military jury. Such evidence can range from a misunderstanding regarding the duty location requirements, to needing to go home to take care of a sick family member, to having medical or mental health issues that caused the absence.
No matter the circumstances, presenting the necessary extenuating and mitigating circumstances and being able to attack the "intent" element of the offense, can mean the difference between a conviction and an acquittal, and between slight punishment and years of confinement.
While all cases are different, Bilecki Law Group has experience defending and winning AWOL, UA, and desertion cases. The two below examples are from actual cases in which we were able to have such a charge dismissed prior to trial.
A Soldier was charged with three specifications of desertion and placed in pre-trial confinement.  Mr. Bilecki convinced a military magistrate to release the client before the Article 32 hearing.  The defense submitted mitigating evidence demonstrating the command's mistreatment of the Soldier.  After the Article 32, the client escaped and went AWOL again.  He was apprehended and the command wanted to throw the book at the Soldier.  Bilecki negotiated with prosecutors and the command to have the charges dismissed in exchange for an administrative separation.  CHARGES WERE DISMISSEDand client has NO FEDERAL CONVICTION.
A Soldier, while AWOL, was arrested for drug possession and possession of an unregistered firearm. He had two previous drug possession bust, and was found drunk on duty.  His command placed him in pre-trial confinement and gave him a lengthy charge sheet.  Needless to say, the Soldier's future looked bleak.  But, he did two things correctly. He kept his mouth shut, and he retained Bilecki Law Group.  Knowing that a trial may lead to a federal drug conviction and significant prison time, Bilecki went to work. He negotiated a deal for a Chapter 10 (Separation in Lieu of Court-Martial). After the Chapter 10 was approved, CHARGES WERE DISMISSED and client has NO FEDERAL CONVICTION.
AWOL and Desertion Cases Are Time-Sensitive and Cannot Wait!
If you're currently in an AWOL, UA, or desertion status, or are charged with one of these offenses, contact one of the the court martial attorneys at Bilecki Law Group to discuss your options TODAY. We defend clients worldwide, so call us from anywhere. We're available anytime, day or night, 24 hours a day, 7 days a week, at 808-745-1041.
Don't just plead guilty… Fight Back !