At Bilecki Law Group, We believe every service member has earned their right to an aggressive defense on their day in court. We specialize in taking the fight to the prosecution and winning cases that others said were unwinnable.
Of the many alliances held between the United States and sovereign countries across Europe and around the world, it is the Special Relationship between the U.S. and United Kingdom that stands out as one of the most enduring—and effective—in our nation's history. And despite a handful of notable P.R. scuffles and the closure of multiple U.S. bases over the last few years, this longstanding alliance remains as strong as ever.
Over ten thousands service members are currently stationed in the United Kingdom, making it one of the largest presences of U.S. forces on foreign territory in the world. The vast majority of these men and women will never have to worry about a court-martial destroying their lives. For those unlucky enough to be accused of an offense under the UCMJ however, the situation can go from bad to worse in an instant.
Your own government will show you no mercy. You will realize very quickly that America's relationship with the U.K. is more important than your presumed innocence. Your own government will throw you under the bus before it has to deal with another major P.R. nightmare that affects its standing with a key regional ally.
The deck is stacked against you from the start. How do the government's prosecutors maintain an overall conviction rate of 90%? By using the vast resources of the U.S. Government to crush any and all resistance in its way.
You could pay dearly for even a minor criminal offense. Most service members never take into account what they stand to lose. A dishonorable discharge will steal their military career, their healthcare, and their pension. They could be locked in jail, forced to pay massive fines, or even put on a sex offender list for life.
Have you been accused of a criminal offense in the U.K.? Your career and your freedom could be at risk. Call Bilecki Law Group TODAY to learn what you're up against and to start fighting back.
Service Members Represented
U.S. – U.K. Relations, History and Court-Martial Activity
America's alliance with the United Kingdom has existed for nearly 200 years and continues to be a key partnership for both countries in the modern era. The U.K. has maintained its commitment to NATO and has fought by our side in every major conflict in the 20th and 21st centuries. Suffice to say the Special Relationship continues to thrive to this very day, with no sign of fraying.
Much like other countries throughout Europe, the U.K. hosts American forces on its sovereign territory. However, unlike most countries, these military installations are leased to the U.S. by the U.K.'s Ministry of Defense and are subject to local law.
Request A Free Case Evaluation
Original Presence by U.S. Forces: 1942
Number of Military Installations: 5
Branches of U.S. Military Represented: 1 (U.S. Air Force)
Number of U.S. Service Members: 10,000+
The vast majority of courts-martial deal with criminal offenses that occurred in an American base and against another service member or the U.S. Government. However, because all U.S. bases in the U.K. are subject to U.K. law, this can complicate matters and lead to questions over jurisdiction.
The most common offenses here include drug crimes and fraud charges. However, sex offenses such as sexual assault are also somewhat common here.
U.S. Personnel in the United Kingdom Trust Bilecki Law Group, PLLC to Defend Their Interests in Court
The stakes of your court-martial are incredibly high. The risks to your military career, your freedom and your future as a United States citizen are very real. The investigation alone could take months, leaving you stressed, frustrated, and far from home for far too long.
You have gotten this far in life by being self-sufficient. But you've also known when you need help. This is one of those times when you will need all the help you can get.
Bilecki Law Group has had the honor of serving the men and women of the United States armed forces for decades, both inside the military as JAGs, and outside the military as civilian court martial defense attorneys. The service members under our charge have trusted us to deliver them from unfair allegations and unjust convictions. They have come away with a far better result than they were originally expecting.
Our attorneys are unequaled: Some of the most experienced UCMJ attorneys in the business call Bilecki Law Group home. Whether it's undermining the opposition's narrative, turning government evidence into a laughingstock or showing the prosecution's star witness to be a complete liar—our attorneys know what it takes to dominate a courtroom.
Our law firm's reputation is unrivaled: The team at Bilecki Law Group is respected in the legal community, feared by the military's prosecutors, and admired by the service members who have benefited from our knowledge, skill, and expertise. We have a full-time investigator with thirty years of law enforcement experience, paralegals, and the support staff required to level the playing field against the government's unlimited resources.
Our regional experience is second to none: While the UCMJ is the same worldwide, every region and every country has its own nuances. Bilecki Law Group has fought and won cases in Europe and we can continue that tradition by securing the best possible outcome in your case.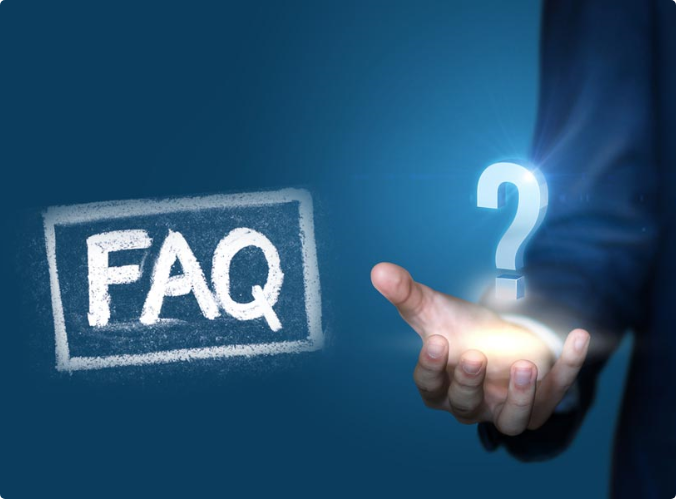 FAQ's About the United Kingdom
Some of the most common offenses include drug crimes and fraud charges, particularly OHA fraud. We also see a fair amount of sexual assault allegations, which is an epidemic throughout military installations around the world, the U.K. included.
Bilecki Law Group defends service members against all offenses under the UCMJ. If you've been accused of any crime whatsoever, contact our law offices immediately for a confidential consultation.
Bilecki Law Group defends all services members of every branch of the U.S. armed forces in the U.K. and throughout Europe. However, we most often travel to these military installations:
RAF Lakenheath
RAF Minderhall
RAF Menwith Hill
RAF Alconbury
RAF Croughton
Don't just plead guilty… Fight Back !