MURDER OR MANSLAUGHTER CHARGES IN THE MILITARY
At Bilecki Law Group,We believe every service member has earned their right to an aggressive defense on their day in court. We specialize in taking the fight to the prosecution and winning cases that others said were unwinnable.
Discuss Your Options with a Court Martial Attorney
You've been charged with murder or manslaughter by the military either in the United States or on foreign soil. The government you swore to protect has turned its back on you. Allies you once had will not speak with you. And you understand that without an extraordinary defense, you are in grave danger of losing everything.
An accusation of murder or manslaughter in the military will carry with it some of the harshest criminal sentencing the government can throw at you. But that sentencing will be just some of your problems if you are convicted:
Certain murder convictions carry with it a mandatory minimum of life in prison.
You could spend the rest of your life in a prison cell. The people who know you now will move on with their lives, but you will not.
Should you serve out your prison term and get out, your job prospects may be non-existent, your previous relationships will have disappeared, and you may never get back on your feet.
You may assume your situation is impossible. That you've already lost. But we here at Bilecki Law Group want you to know that you do have an ally. You do deserve an aggressive defense. As a service member of the armed forces, you deserve a defense attorney that will fight to exonerate you of all charges. With one call, you could earn a fresh start.
Do Not Discount World Politics and Public Opinion in Your Murder or Manslaughter Case
America is often held in disdain by the very countries it helps to protect. This distrust can explode in a very public fashion should accusations be made against members of the US Armed Forces in crimes of murder, manslaughter, or other violent crimes:
A former Marine was officially charged with the murder and rape of a 20-year old Okinawa woman. The public outrage was enough to taint the then-President visit to Japan for the G7 summit.
A U.S. Marine was found guilty of killing a transgender Filipina in a motel room outside of Subic Bay. Relations between the U.S. and the Philippines are still recovering.
The kidnapping and rape of an Okinawa schoolgirl by three U.S. service members led to emergency meetings between the leaders of both countries and a bilateral agreement to reduce America's military base presence by 21%.
As a U.S. service member you will have very little leeway if charged with murder or manslaughter. Never underestimate the ability of public opinion to turn your case against you in court—regardless of the evidence in your favor.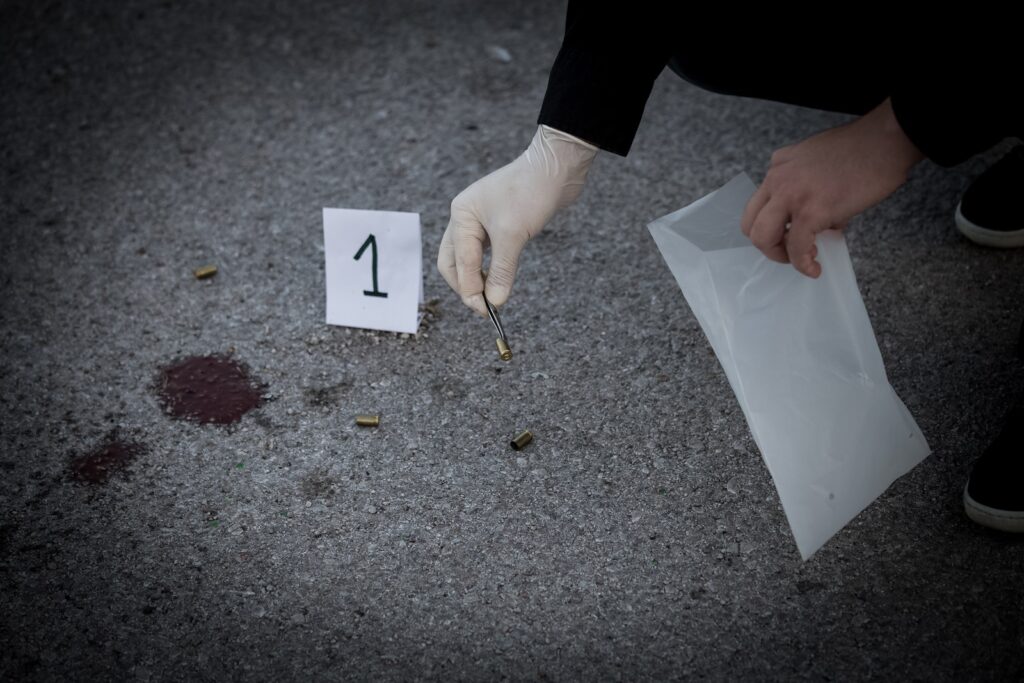 Always prepare for the worst by hiring a defense team capable of defending you in the arena of public opinion as well as in court.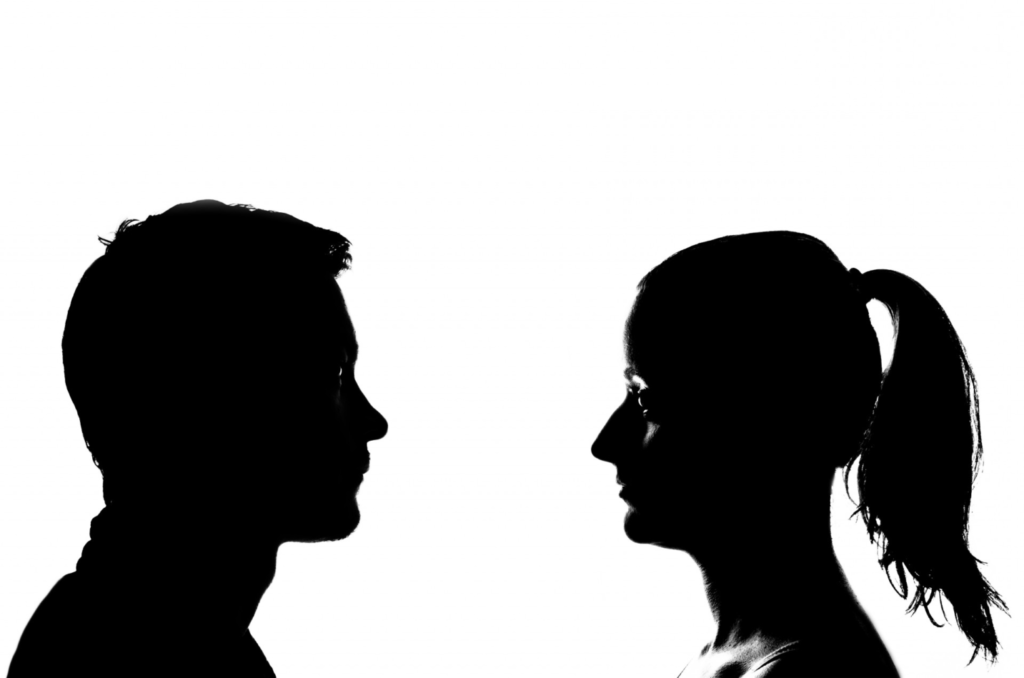 A felony conviction in a US District court often incurs some of the harshest sentencing of any criminal offense. These high-risk trials could cost you everything if you do not take the right precautions beforehand.
Worst case sentencing for a felony crime include:
Life in prison
Significant monetary fines
Federal sexual offender registration
Unfortunately, this is only the beginning of what a felony charge can do to your future. Careers can be destroyed, families can be broken apart, and reputations can be shattered, all because of criminal accusations which you may or may not have had anything to do with.
Service Members Represented
Defending Service Members against Murder or Manslaughter Charges
Service members accused of murder or manslaughter often make hasty decisions that cause irreparable harm to their futures. Before you make any assumptions about your case, consider what an aggressive defense team can do to protect you and your interests in court:
Ultimately, it is your decision to either fight the charges against you or accept the first plea deal that comes your way. For those service members that wish to fight, there are the military attorneys at Bilecki Law Group ready to support them.
We Have Fought and Won Violent Crime Cases
Never trust an inexperienced defense attorney to defend you in court against a murder or manslaughter charge. The prosecution is sending their best against you. Respond in kind by hiring the best military defense attorneys in the civilian world.
Beat the evidence and the odds. Hire Bilecki Law Group and win against murder or manslaughter charges.
We can attempt to reduce charges of murder to charges of manslaughter, and charges of voluntary manslaughter to charges of involuntary manslaughter. The dropping of certain charges can mean the difference between a lifetime in prison, and few years of incarceration plus an early parole.
We perform our own defense investigations complete with our own defense investigator. A single piece of evidence or an overlooked witness may just be enough to sway a jury in favor of the defense.
The prosecution has the burden of proving their case against you. Assembling a true defense team of our partners, our investigator and expert consultants is what is required to take on what will be a very experienced prosecution team.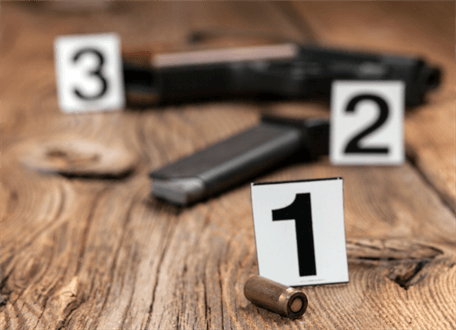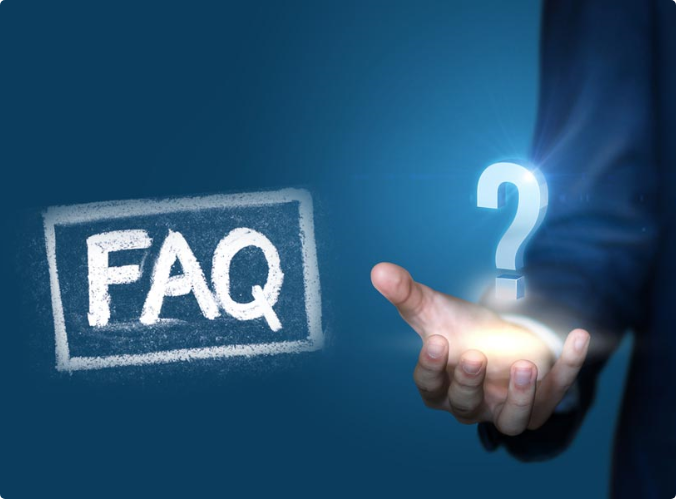 Frequently Asked Questions for Murder & Manslaughter
Murder is the intentional, premeditated killing of another human being. It requires a prior intent to kill. It can be broken down into murder in the first and second degree:
First degree murder involves a purposeful intent to kill another person. In some cases, the prosecution only has to prove malice to secure a first degree murder charge.
A second degree murder charge does not require the prosecution to prove premeditation. A bar fight leading to the death of a combatant or a crime of passion involving a significant other could be charged with murder in the second degree.
Manslaughter is a lesser charge involving the death of another person, often by accident or with intent to harm but not kill. You may face two varieties of manslaughter:
Voluntary manslaughter could include the killing of another person negligently or the heat of passion. Unlike second degree murder, a voluntary manslaughter charge would show that the defendant did not intent to kill the person, but rather cause injury or harm.
An involuntary manslaughter charge often involves the killing of another person by accident, often out of some from negligence where the act was not done voluntarily.
The Articles of the UCMJ have two distinct Articles concerning both murder and manslaughter:
Violent Crime Service Areas
Don't just plead guilty… Fight Back !