At Bilecki Law Group,We believe every service member has earned their right to an aggressive defense on their day in court. We specialize in taking the fight to the prosecution and winning cases that others said were unwinnable.
Military Lawyer For Article UCMJ Article 118, 119 and 128 Offenses.
The Bilecki Law Group has defended service members around the world from court martial cases involving assault, domestic violence, manslaughter, and even premeditated murder. If you're looking for a defense attorney whose primary advice is to tell you to plead guilty, we aren't the law firm for you. We are the lawyers you hire when you are ready to stand up and fight the military justice system.
Let's face it, you're under immense pressure to get out from under these charges, one way or another. The military counsel you've been detailed will likely tell you that a plea agreement is your best option. Your command may lead you to believe that if you take the deal offered by the prosecution, you will avoid making a spectacle in court. Even your friends and family could ask that you take the plea deal to avoid the harsher sentencing of being found guilty at your court martial.
No matter how sound that advice may seem, you owe it to yourself to at least consider the possibility that you could be found Not Guilty by a jury in court. You owe it to yourself to look for a court martial defense attorney that could give you a fighting chance in your case. No matter how desperate the situation may seem, you're innocent of your charges until proven otherwise in court. And with a lawyer who is willing and able to fight back, your chances of being found Not Guilty skyrocket.
Serious accusations call for equally serious advocacy. And charges of aggravated assault, domestic violence, maiming, manslaughter, and murder are some of the gravest charges the military can throw at you. Service members accused of such a crime cannot make these accusations disappear and should not simply rely solely on an inexperienced defense team to defend them in court.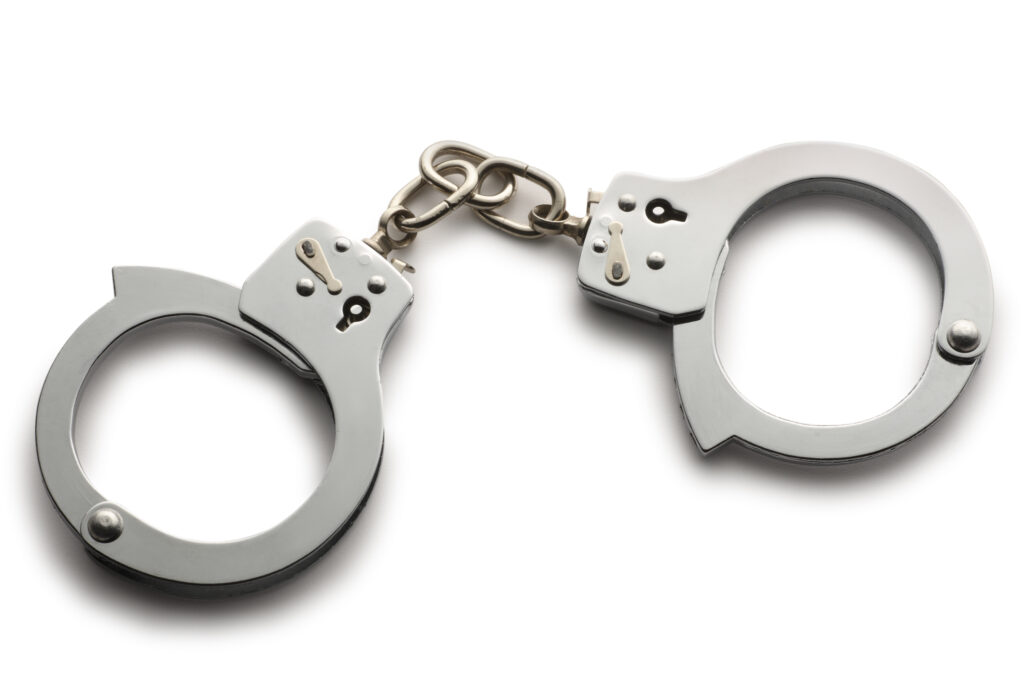 A conviction for these types of court martial charges can have you spending years, if not the rest of your life, in prison if you're found guilty. You need to stand up and fight these charges with everything that you have. The Bilecki Law Group has represented service members charged with everything from simple assault to premeditated manslaughter. And as a member of the U.S. Military, you deserve a legal team with serious credentials, experience, and a passion for winning.
Service Members Represented
Tough Charges, Even Tougher Advocacy
The UCMJ has a myriad of ways to charge with just about any violent act. This list encompasses just some of the potential charge that can be thrown at you. If you are facing one of the charges listed below, keep reading as we provide you with much more detail on that specific charge. As always, your best bet is to simply give our office a call and we would be happy to give you a confidential consultation:
Article 118, UCMJ (Murder)
Charges of premeditated murder, or cases in which a death came about through an act by the accused, are prosecuted under Article 118 of the UCMJ. Murder that occurred while the suspect was participating in burglary, rape, aggravated sexual assault, robbery, arson, or some other crime in which the accused manifested a reckless indifference for human life, and death was the outcome, could also be charged as murder. If convicted, you can receive a sentence including reduction to E-1, forfeiture of all pay and allowances, confinement for up to life without parole and a dishonorable discharge.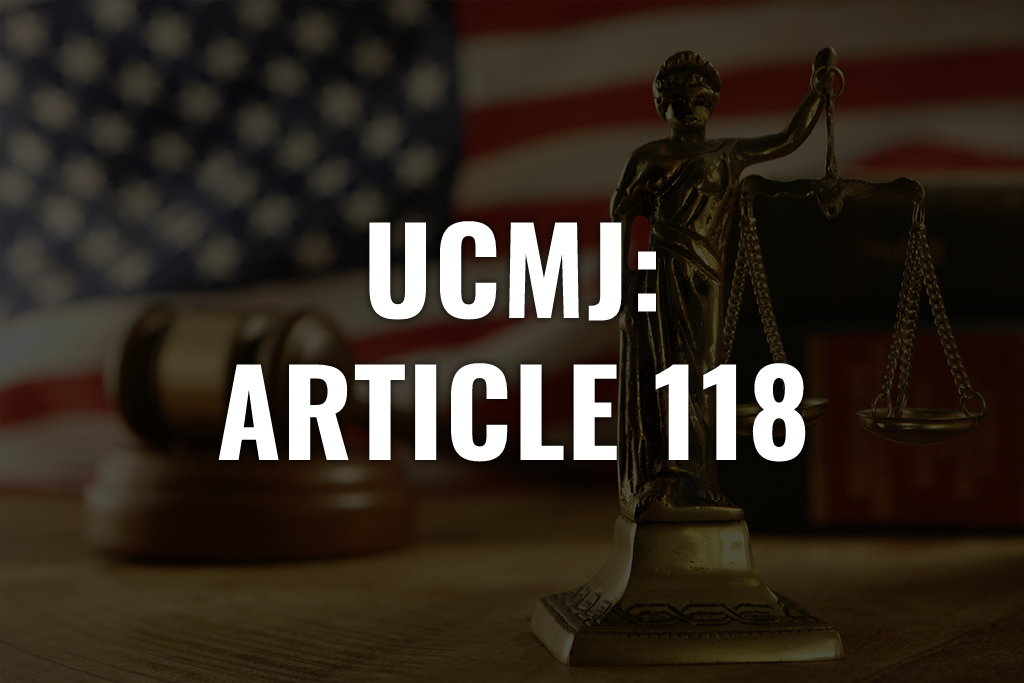 Article 119 (Manslaughter)
Manslaughter charges are set in motion when it is alleged that certain factors were present in the death of another individual, such as the unlawful killing of another or an intent to inflict great bodily harm. The difference between murder and voluntary manslaughter is that in voluntary manslaughter, often the act was committed in the heat of passion, whether from fear or rage. A conviction for manslaughter can result reduction to E-1, forfeiture of all pay and allowances, significant confinement, and a dishonorable discharge.
Article 119a (Injuring an Unborn Child)
Under the most recent iteration of the Uniform Code of Military Justice, it is a crime to injure an unborn child. This is obviously a very serious crime that is highly charged and emotional on both sides of aisle and the bar. A conviction for injuring an unborn child can result in reduction to E-1, forfeiture of all pay and allowances, significant confinement time and a dishonorable discharge.
Article 128 encompasses various forms of assault, aggravated assault, and aggravated assault with a deadly weapon. Unfortunately, it's very possible to have assault charges preferred against you, even if your actions were in self-defense. All forms of assault are covered under Article 128, including both aggravated assault and assault with a deadly weapon. Sentencing for assault can include a reduction to E-1, total forfeiture of all pay and allowances, confinement, and a dishonorable discharge.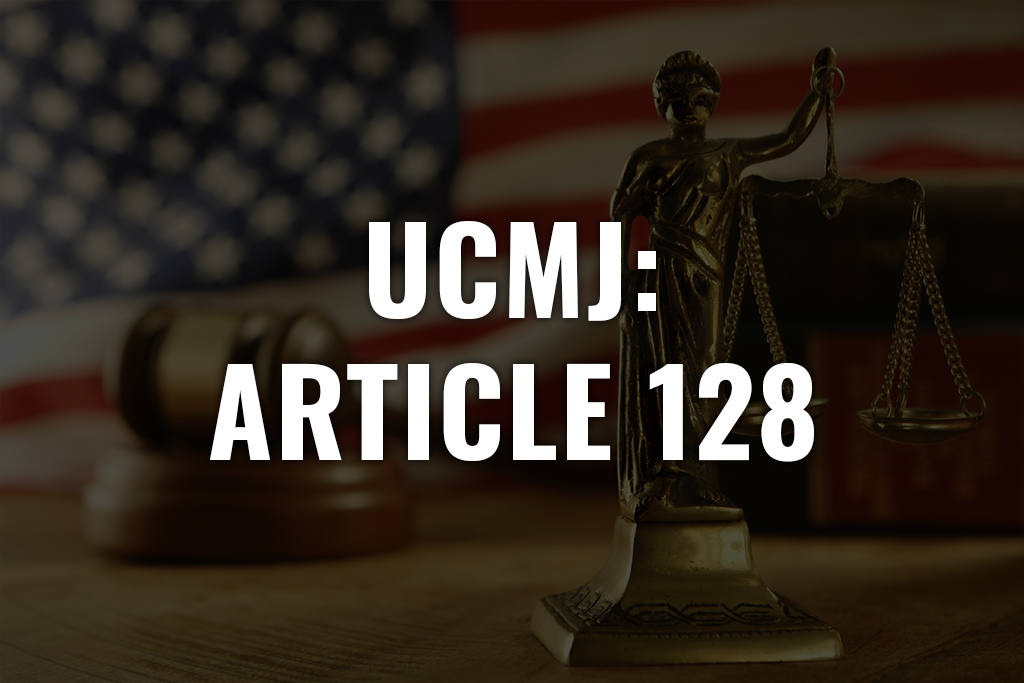 Article 128b (Domestic Violence)
The most recent iteration of the Uniform Code of Military Justice carved out a separate statue under Article 128b for Domestic Violence and intimate partner violence. These cases are typically full of emotion, anger, rage, and distress. It's critically important that you don't solely rely on those emotions to fight the charges against you, as that typically ends in a guilty verdict. It's important to have a defense attorney who can come in and represent you with a clear mind and sound strategic defense. A conviction for domestic violence can lead to reduction to E-1, forfeiture of all pay and allowances, confinement, and a dishonorable discharge. In addition, due to the Lautenberg Amendment, a conviction could prevent you from ever owing a firearm.
An Aggressive Defense Lawyer May Be All You Have Standing Between You and Prison.
The quality of your military defense attorney couldn't be more important if you're accused of a violent crime listed under Article 118, 119 or 128 of the UCMJ. Every detail of the case must be reviewed and evaluated, including possibly visiting the scene where the assault allegedly took place, as well as engaging in in-depth interviews with witnesses and a total review of all evidence collected at the crime scene.
Even the slightest detail could create an obstacle for the prosecution. Our goal is to learn your side of what happened and ensure that it's received convincingly in court, backed by strong evidence, aggressive cross-examination and if necessary, expert testimony.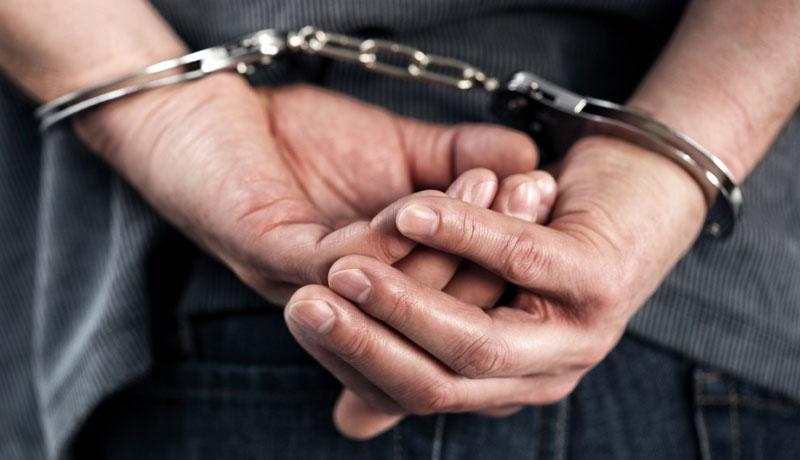 Accusations that involve a violent crime often call for serious firepower in court. The military's judicial system will leave no stone unturned in a bid to secure a guilty verdict. It's up to you to decide which defense counsel has the knowledge, the experience, and the guts required to hit the ground running and take on your case from the get-go. We are those court martial defense lawyers.
Everything is at stake. Your military career, your reputation, your finances, even your freedom are all on the line. A discount lawyer or an inexperienced isn't going to cut it here. Only the toughest legal team can stop the prosecution in its tracks and secure the best possible outcome for you in court.
If you are ready to fight these charges against you, then so are we. Give us a call for a confidential consultation, we will always shoot you straight and make sure your questions get answered.
Violent Crime Defense Practice Areas
Don't just plead guilty… Fight Back !