Sexual Assault with a Minor Defense
Protect Your Future with a Court Martial Attorney
You or someone you love has been accused of sexual assault or an attempted sexual assault of a minor. You also know that your next steps regarding this matter will forever change your life. And the damage to your reputation is just the beginning:
The judge or jury will likely hit you hard on sentencing, and jail time is almost guaranteed with a guilty verdict. Nobody wants a sex criminal on the streets. Nobody will care that you're behind bars.
A guilty verdict will shred your ties with family and friends. You can proclaim your innocence all you want. Even if they say they believe you, there will always be some lingering doubt. "Why was he found guilty?"
The label of a sex offender will leave you scraping the bottom of the barrel of the civilian job market—if you can find a job at all. Your pariah status will stick to you for the rest of your life.
Despite how bleak the situation looks, you do have options. You have NOT been found guilty yet. Total exoneration has become your absolute most important objective in the coming days, weeks and months. You MUST fight these charges. And no law firm is as knowledgeable and aggressive about such cases as Bilecki & Tipon LLLC.
Sexual assault crimes that involve a minor are incredibly emotional cases that attract a society's collective fury and disgust. Before you've ever set foot in a courtroom, you're being judged by the people you know and the people you've never met.
You cannot "earn" your way out from under these allegations. No amount of time, money or good deeds will wipe away the stains to your reputation after allegations of sexually assaulting a minor. You will be defined by these words for the rest of your life: "He sexually assaulted a child."
"To Catch a Predator" Sting Operations: Notorious for Catching Innocent Service Members
"You'll see on the books some 40 or so cases where a service member has been caught by 'To Catch a Predator' sting operations in Okinawa. What they won't tell you is that number is far higher. And the standards they use to catch these 'criminals' is criminal in itself." 
– Timothy Bilecki of Bilecki & Tipon LLLC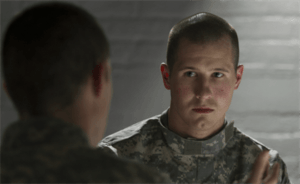 In 2017 the Japan Times broke the story of an NCIS sting operation known as To Catch a Predator. The operation had already netted over 36 service members in Okinawa, Japan. It had proven so "successful" that the operation is being considered in other U.S. military bases across the Pacific.
The only problem? It's capturing service members innocent of any wrongdoing.
The sting operations typically rely on female NCIS sailors with little or no background in law enforcement or undercover operations to pose as "bored young women" on apps and websites like Whisper and Craigslist. These sailors send photos of themselves as adult women to the service member, then tell the service member that they're as young as 13 years old.
Most service members review the picture and say, "no way. That can't be right." They often show up to meet the individual they were chatting with – thinking that they were the person in the pictures (an adult) – and end up getting arrested and charged. Bilecki & Tipon LLLC has fought and won these cases time and again.
We've consistently destroyed the "evidence" collected by this sting operation and expose the operation for what it really is – entrapment.
It's ultimately your decision on who will represent you on your day in court. For service members that refuse to settle for anything less than the best odds possible, the court martial attorneys at our firm are ready to take on your case.
Sexual Assault with a Minor Case Studies
Bilecki & Tipon has fought and won dozens of cases involving the alleged sexual assault of a minor. Don't just take our word for it. We have the case history to back it up.
Remember: the prosecution will come at you hard and fast, often sending in their A-List attorneys to handle your sexual assault case. The military understands that sexual assault cases involving a minor are excellent PR victories. They often could care less whether you're guilty or innocent. They want to win their case and often will do so by any means possible. Always hire sexual assault attorneys with a proven track record for success.
Sexual Assault Court Martial Defense Practice Areas
Request A Free Case Evaluation
Frequently Asked Questions on sexual assault with a minor
What About Sexual Assault Cases that Don't Involve a Sting Operation?
We have great success with all sex crime cases, whether they involve a sting operation or not.
The first step is to have our team review your case and perform our own investigation into what happened. Sometimes the evidence we uncover is enough to secure a victory outright. But we'll also find flaws in the prosecution's evidence and even manage to get "silver bullet" DNA evidence excluded from court.
The evidence against you does not guarantee a guilty verdict. Engage military attorneys that are experienced in sex crime cases and secure the best possible outcome for yourself at your trial date.
Are There Other Operations Out There Similar to "To Catch a Predator"?
Absolutely. Sting operations are in full force throughout the Pacific and elsewhere. Service members are constantly being ensnared by these operations, even here in Hawaii where Bilecki & Tipon is based.
Bilecki & Tipon has seen NCIS sting operations come and go. All of them have flaws and rarely do they bring enough evidence to the table guaranteeing that the service member intended to assault and rape a minor.
What's The Worst That Can Happen If I'm Found Guilty in My Sexual Assault Case?
Decades of jail time. Sex offender status for the rest of your life. A loss of almost all job prospects. Pariah status in your community. The fallout from family and friends.
In other words, you cannot risk anything less than the best possible outcome for your case.
Even if the evidence against you is overwhelming, there is still a great deal we can do to secure a favorable outcome for you in court. Why would you let your only chance to escape a sex offender list disappear at the hands of an inexperienced attorney?