BAH Fraud & OHA Fraud Charged as Larceny Offenses
Discuss Your Options with a Court Martial Lawyer from Bilecki & Tipon LLLC
The military has slapped you with an audit. They have reason to believe you've committed theft against the United States government. Now they're coming after you hard—and you don't have the resources to fight back. The government has subpoenaed your bank records, lease documents, and your spouses employment records. 
They are asking for receipts and every financial document connected to your Basic Allowance for Housing (BAH) and Overseas Housing Allowance (OHA). Can you stop them from getting all of your personal financial records? And even if you did, what difference would it make? Haven't they already branded you a thief? What else do they have against you?
If you've been accused of BAH fraud or OHA fraud, your next move will substantially alter your future. Defending yourself could exonerate you of all wrongdoing. Pleading guilty could leave you dishonorably discharged, and drowning in debt.
What Does BAH Fraud and OHA Fraud Look Like, and How Does the Government Spot It?
The military will perform both random and targeted audits on service members. You may have been flagged by a computer algorithm. Or you may be collecting BAH from a higher cost area, which tends to increase the risk of an audit.
Regardless of just how you got audited, you should avoid making any assumptions until you've spoken with an experienced court martial lawyer. Assuming what the government does or doesn't have against you almost always leads to a conviction.
BAH fraud and OHA fraud takes many forms. Below are just a few of the cases we've seen:
A service member creates travel authorizations for unauthorized missions, extending travel without justification, to claim higher reimbursements and expenses that weren't incurred.
A service member uses a false location for his or her dependents in order to obtain a higher BAH Rate than allowed.
Overseas, a service member is not paid a fixed amount of money for his housing, but rather the exact rate of his rent (up to a cap). A service member might fabricate a false rental agreement and submit the fictitious amount for reimbursement.
A service member claims he's married when he's not, or fails to inform finance that he's divorced. This allows him to receive more per month from BAH than he otherwise would if he were married.
Request A Free Case Evaluation
Court Martial Defense For Larceny & Financial Fraud
You're worried that a conviction could end your military career and destroy your credibility. If you believe these things are worth fighting for, then you have time to make ONE call to the defense attorneys at Bilecki & Tipon.
Defending Service Members against BAH & OHA Fraud Charges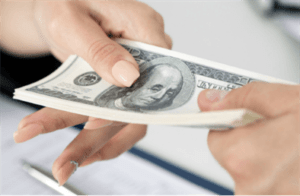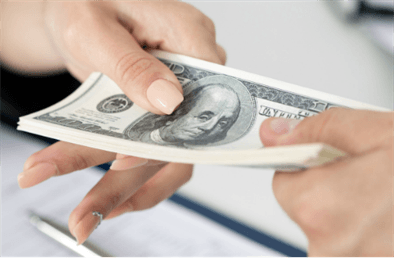 You are not at the mercy of the government's evidence. Any military defense attorney with a knowledge of BAH and OHA regulations and the JTFR can rapidly move to discredit or remove evidence against you in your court-martial case.
BAH and OHA are military housing entitlements with reputations for being complicated and confusing. Service members make mistakes using these entitlements all the time.
Forensic examinations by a defense team can exonerate a service member outright or cast doubt on the prosecution's case.
Was the so called larceny just a result of a simple misunderstanding of the JTFR or did the finance office mess up your paperwork.
Few court martial lawyers are as well equipped to handle financial fraud cases as Mr. Bilecki and his team. Mr. Bilecki received a B.S. in Finance from the Boston College Carroll School of Management and maintains a stellar track record as a defense attorney for BAH fraud, OHA fraud, and DTS fraud.
Get the Odds In Your Favor. Hire the Defense Team with a Record for Winning BAH and OHA Fraud Cases
Bilecki & Tipon has an unbeatable track record when it comes to BAH and OHA fraud cases. Here are just a few of the stunning upsets our team has performed while in court, 
click here.
Frequently Asked Questions About BAH & OHA Fraud
What Happens During a Government Forensic Audit?
You will be expected to honor any requests made by the government concerning your financial records. Any records pertaining to these finances are fair game for military auditors. The government may request:
Personal bank account information (statements and transactions)
Marriage licenses and divorce filings
School enrollment records
Birth certificates of children
Rental and lease agreements
Not providing these in a reasonable time frame may be ill advised. If you're having trouble locating these documents or you have no idea where to start, Bilecki & Tipon can help defend your interests.
Why Do So Many Service Members Take Advantage of the BAH and OHA Programs?
We see an incredible amount of cases involving BAH and OHA fraud. This is likely because these programs are relatively easy to take advantage of. A service member can earn thousands more per year simply by providing a false address, or falsifying claims about having a wife or dependents. They assume the risk of an audit is low, so they go for it. 
The most painful cases involve service members who have been defrauding the government for years before being found out. Many of these men and women owe tens of thousands of dollars to the U.S. government. This money is often long gone by the time Uncle Sam comes calling for it. 
Under these circumstances, the government can hit these service members hard—not only demanding the money back, but initiating a general court-martial with threats of prison time and a dishonorable discharge from the military.