At Bilecki Law Group, We believe every service member has earned their right to an aggressive defense on their day in court. We specialize in taking the fight to the prosecution and winning cases that others said were unwinnable.
Since the end of World War II, Italy has remained one of America's staunchest allies in Europe—second only to Germany in its commitment to housing American forces on its sovereign soil. The country is home to half a dozen jointly-operated military installations, and garrisons U.S. service members of every branch in America's military.
For many service members, an assignment to a U.S. base in Italy is like winning the lottery. But that could all change the moment you are accused of a criminal offense on foreign soil, thousands of miles from home, far from your friends and family.
Expect no quarter from your government. You would expect your own government to have your back under certain circumstances, or at least give you a fair trial. The reality is the leaders of your own country would rather see you convicted than have a PR disaster on its hands that could put at risk the special relationship between America and Italy.
The odds will be stacked against you from the start. The endless resources of the government include an army of law enforcement agents, massive forensic labs, and highly experienced prosecutors and legal specialists. No wonder the government's conviction rate stands at 90% for courts-martial.
The cost will be high and last your whole life. Most service members never take into account just how much they stand to lose with the loss of their military career. It is more than just your salary and rank that will be taken from you. Your healthcare, your retirement, and your years of G.I. Benefits together could be worth tens or even hundreds of thousands of dollars over your lifetime.
Have you been accused of a criminal offense in Italy? Your career, your freedom, and even your life may be on the line. Contact Bilecki Law Group TODAY to set up a confidential consultation—before it's too late.
Service Members Represented
U.S. – Italian Relations, History and Court-Martial Activity
The United States and Italy have maintained strong relations since the end of World War II; so strong, in fact, that tens of thousands of U.S. troops are stationed all across mainland Italy and Sicily. While many U.S. bases closed in the 90's after the fall of the Soviet Union, others were expanded during this consolidation phase and are larger than ever.
Today, Italy is home to all branches of the U.S. armed forces, including the Navy, Air Force and Army. While some tension has occurred due to the expansion of certain U.S. installations, the relations between both countries remain as durable as ever.
Original presence by U.S. Forces: 1944
Number of military installations: 3+
Number of U.S. troops in Italy: 20,000+
Request A Free Case Evaluation
Court-Martial Activity: Most offenses that warrant a court martial in Italy will occur on American soil in American bases. The alleged victims are also very likely American, or could be considered the government itself. Under these cases, fraud, drug charges, and sexual assault are the most common criminal offenses.
However, Americans have been accused of crimes by the Italian government in the past. While these are rare, the majority of them involve acts of sexual violence and assault.
U.S. Personnel in Italy Trust Bilecki Law Group, PLLC to Defend Their Interests in Court
Italy may have a rich history, beautiful scenic views and a friendly, welcoming population, but it could just as easily become a tombstone for your military career if you are not careful. Only after you're accused of a crime and an investigation is underway will you realize that you are thousands of miles from home, far from friends and family, and unsupported by the very government that you swore to protect.
Our past clients have understood one thing: without help, they will become just another victim of the government's 90% conviction rate. Bilecki Law Group understands what it takes to beat the odds and secure the best possible outcome for the servicemen and women who seek out our help. Here's how we do it:
Decades of experience in UCMJ law. Bilecki Law Group has excelled at court martial defense for decades, both inside the military as judge advocates and outside the military as civilian attorneys.
Our resources are second to none. Bilecki Law Group can allocate serious firepower to even the odds against the government. Whether you need a high-powered investigator, a forensic specialist or a capable team of paralegals, we've got the experts you need to win your case.
We're experienced players in the region. Every region—and every country—comes with its own difficulties and nuanced legal concerns. Bilecki Law Group knows the area and won't need to babysit once we land.
Bilecki Law Group is a trusted name in Italy and throughout Europe. Call our law offices today for a free consultation into your case.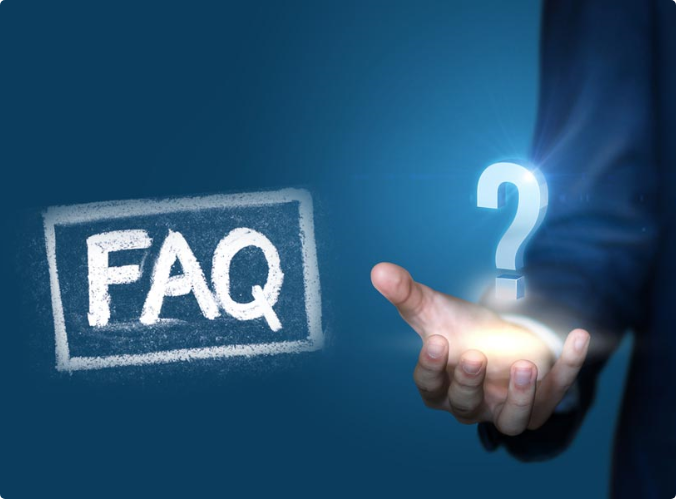 Most service members stationed in Italy will face allegations that stay inside the military, i.e. the victim will be a U.S. service member or the government itself. However, criminal offenses that involve Italian civilians do occur, and these are very often allegations of sexual assault, kidnapping and in some cases, even manslaughter or murder, although this is quite rare.
Bilecki Law Group defends service members against all offenses under the UCMJ. If you've been accused of any crime whatsoever, contact our law offices immediately for a free consultation.
We travel to Europe a handful of times every year to defend our service member clients in court martial cases. We can also send our full-time defense investigator to conduct witness interviews, crime scene examination or to expedite the defense investigation.
Not all drug use is wrongful. The lawful use of prescription drugs is an obvious example. The ingestion of a substance a person believes is powdered sugar, but is actually cocaine, for example, would not be wrongful. And these are just two examples we've seen in court cases around the world.
In a similar vein, recent DEA sting operations resulted in the indictment of a number of active duty and formerly active duty service members for drug trafficking charges. These sting operations involve casting a large net that captures innocent people, as well as actual street-level dealers and traffickers. Regardless of the charges brought against you, and no matter how much evidence the military says they have on you, we can help. Bilecki Law Group defends service members accused of the full spectrum of drug offenses. From relatively minor positive urinalysis charges to international drug trafficking, we have the experience, street smarts and tenacity to take on drug offenses at all levels.
Don't just plead guilty… Fight Back !