GERMANY COURT MARTIAL DEFENSE
At Bilecki Law Group, We believe every service member has earned their right to an aggressive defense on their day in court. We specialize in taking the fight to the prosecution and winning cases that others said were unwinnable.
Germany is one of America's most important regional allies and a cornerstone of the European Union. It is also home to one of the largest clusters of U.S. Army installations in the world, and the largest by far on the European continent. Many of these installations have been garrisoned by American service members since the end of World War II and will continue to be manned by Americans well into the 21st century.
Many U.S. service members would count themselves lucky to be stationed in one of the many Army installations in Southern Germany. Those hopes can turn to ashes, however, should they be accused of a criminal offense while performing their duties in-country.
The chances of a conviction remain incredibly high: U.S. Military prosecutors have consistently kept their conviction rate around 90% for many years. This is due to many factors, including the prosecution's overwhelming resources, forensic support and an army of law enforcement at their beck and call.
Convictions almost always lead to a discharge: A conviction is almost certain to be the end of your military career in the form of a bad-conduct or dishonorable discharge. Even if you escape this fate, you will almost certainly be trapped in your current rank and passed up for future jobs and promotions.
A dishonorable discharge is more expensive than you think. Hundreds of thousands if not millions of dollars over your lifetime are at stake. A dishonorable discharge will be the end not only of your consistent military salary, but also your G.I. benefits, healthcare, and retirement.
Germany is not kind to those service members who are convicted of a criminal offense. Call the law offices of Bilecki Law Group TODAY to get ahead of the investigation—before it's too late.
Service Members Represented
U.S.-German Military Relations, History, and Court-Martial Activity
The U.S. and Germany have had a long and storied history as both allies and enemies over the years. But it was the carving out of Germany between the Allies and the Soviets after World War II and the subsequent decades-long Cold War that followed between the two superpowers, which solidified America's presence in the western and southern parts of Europe's heartland.
America's military involvement in Germany decreased rapidly in the 90s. The 21st century has seen additional pressure by the German people to close and consolidate many more American bases. By 2020, slightly more than a dozen American installations will remain, all in Germany's southern provinces.
Request A Free Case Evaluation
Original presence by U.S. Forces: Post-1945
Number of military installations: 30+
Number of U.S. troops in Germany: 40,000+
Germany is host to tens of thousands of U.S. service members. While most of these men and women will never be accused of a crime, others will not be so lucky. Drug crimes and fraud charges are some of the most common accusations in Germany. Sexual assault allegations continue to pose a major threat to America's overseas military personnel.
U.S. Military Personnel in Germany Trust Bilecki Law Group, PLLC to Defend Their Interests in Court
Discovering that you are under investigation for a criminal offense in the military is no easy thing to come to terms with. It is easy to feel blindsided by the accusations and afraid for your future. Worse, law enforcement knows that you are far from friends and family and thousands of miles from home. Unless you retain an experienced 
court-martial lawyer
 to represent your interests immediately, you will be a sitting duck for the military's law enforcement and prosecutors.
Bilecki Law Group understands that you have many choices when it comes to who represents you in court. We want to share a few reasons why our past clients chose us to provide that representation.
We know how the military's prosecutors operate: Bilecki Law Group may be operating as civilian attorneys, but we've served in the U.S. Army and U.S. Marine JAG Corps and we know the government's politics and policies. We understand their playbook and know the best ways to undermine their case against you.
We employ experienced attorneys and an in-house investigator: Most defense attorneys simply do not have the staffing resources to up against the government's army of prosecutors, law enforcement agents, and paralegal staff. Bilecki Law Group is one of the few law firms that can go head-to-head against the government and win.
We will never plead you guilty by default: Most defense attorneys don't care whether you're convicted of your crime or not, and so they'll tell you to take the first deal the government throws at you. When you hire Bilecki Law Group, you're hiring a law firm that is ready to fight tooth and nail with a single purpose in mind: secure your total exoneration or at the very least the best possible outcome.
Bilecki Law Group is a trusted name in all U.S. military installations in Germany. Call our law offices today for a confidential consultation into your case.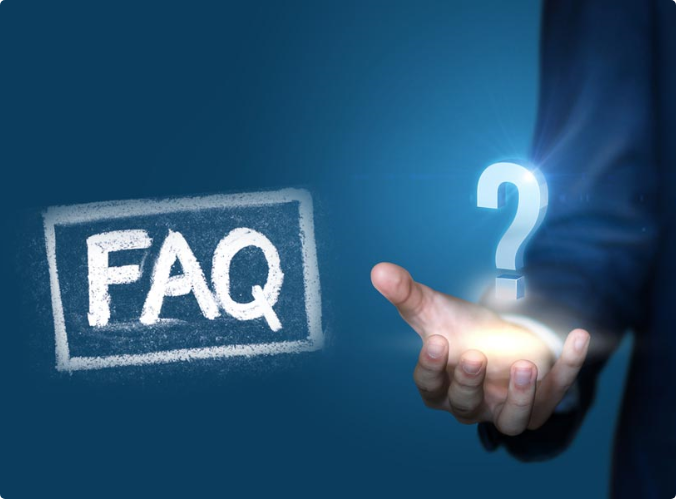 The most common criminal offenses in recent years tend to be drug possession and distribution charges and sexual assault charges. While drug crimes have remained consistent, sexual assault allegations seem to be dropping off slightly. Meanwhile, fraud and certain violent crimes such as assault and battery continue to threaten service members every year.   Bilecki Law Group defends service members against all offenses under the UCMJ. If you've been accused of any crime whatsoever, contact our law offices immediately for a confidential consultation.
Which Bases Does Bilecki Law Group Represent in Germany?
USAG Ansbach
USAG Bamberg
USAG Baumholder
USAG Brussels
USAG Garmisch
USAG Grafenwohr
USAG Hohenfels
USAG Kaiserslauntern
USAG Schweinfurt
USAG Vicenza
USAG Vilseck
USAG Wiesbaden
Ramstein AB
Don't just plead guilty… Fight Back !