In the months since the discovery of the dismembered and burned remains of U.S. Army Specialist Vanessa Guillen, a Fort Hood soldier who disappeared on April 22, the case has captured the attention of celebrities, lawmakers, and other public figures, and has drawn outrage from women in the military and Latinos.
In July, Ryan D. McCarthy, the secretary of the Army, ordered an investigation into Fort Hood, the nation's third-largest Army base, after a year of violent deaths, suicides, and complaints of sexual harassment on the military base.
As a result of investigation's findings, fourteen Army officers and enlisted soldiers at Fort Hood were either fired or suspended, including several high-ranking leaders. The investigation found "major flaws" at Fort Hood and a command climate "that was permissive of sexual harassment and sexual assault," said Mr. McCarthy.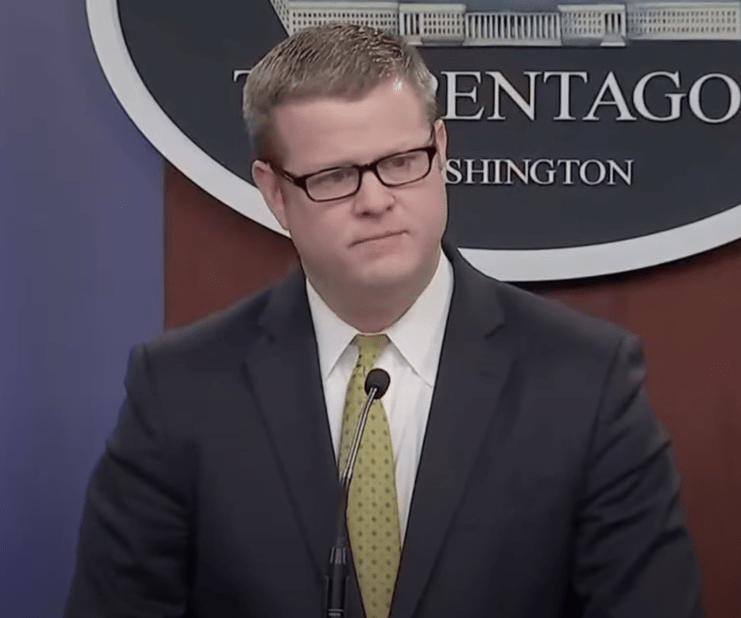 Specialist Guillen was born and raised in Houston with five siblings. She was well liked and athletic. She enjoyed lifting weights, played soccer, and ran on track and cross-country teams. Her mother, Gloria Guillen, said she had an interest in the military since childhood.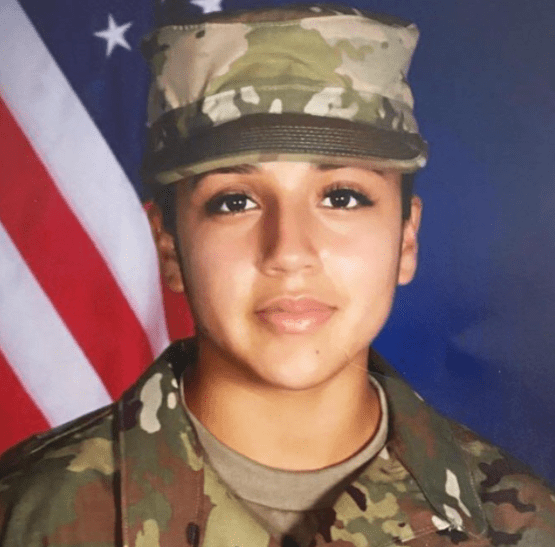 Despite her mother's reservations, she decided to enlist after high school. She joined the Army in June 2018 and trained as a Small Arms and Artillery Repairer.
Specialist Guillen was reported missing on April 23. The U.S. Army Criminal Investigation Command posted a news release asking for the public's help in finding her.
Thousands of soldiers searched for Specialist Guillen in buildings, barracks, fields, training areas, lakes and trails at Fort Hood. On June 30, human remains were found near the Leon River in Bell County, Texas. On July 3, the Army confirmed that the remains were Specialist Guillen.
That week, Prosecutors announced that Guillen was killed by another soldier who then tried to dispose of her remains. In a federal complaint, the accused soldier was identified as U.S. Army Specialist Aaron Robinson, 20. A few days before the charge was announced, Specialist Robinson killed himself with a pistol. The authorities also arrested his girlfriend, Cecily Aguilar, in Killeen, Texas.
Justice Department officials said in court documents that Specialist Robinson told Ms. Aguilar that he repeatedly struck Specialist Guillen on the head with a hammer, killing her, and hid her body in a large box. The couple then tried to dismember and burn the remains, according to authorities. Investigators believe Guillen was murdered to cover up a sexual assault perpetrated by Specialist Robinson.  Her family also claims she had been sexually assaulted in a prior incident by an unnamed Sergeant.  
While conducting the search for Guillen, teams found skeletal remains in a field in Killeen, which were subsequently identified as 24-year-old missing Fort Hood soldier Gregory Morales. U.S. Army officials have said they suspect foul play in his death.
Since January, there have been 25 deaths at Fort Hood, including five homicides and eight suicides. Four of the deaths are still being investigated. Over the last five years, more soldiers stationed at Fort Hood have been murdered on and off the base than killed in action during the same period.
In the report submitted by the independent review of the base, officials stated there is "a deficient climate at Fort Hood, including ineffective implementation of the Sexual Harassment/Assault Response and Prevention (SHARP) program that resulted in a pervasive lack of confidence, fear of retaliation, and significant underreporting of cases, particularly within the enlisted ranks."
The Fort Hood Independent Review Committee interviewed 647 soldiers, 503 of whom were women, and discovered a "permissive environment for sexual assault." The findings exposed that there were 217 unreported accounts of sexual harassment discovered, and that only 59 incidents of sexual assaults were reported out of 93 credible accounts that had been brought to leadership. "Fort Hood leadership knew or should have known of the high risk of harm to female Soldiers," according to the report.
Mr. McCarthy said that the report would bring reform for the Army that could affect more than one million soldiers and Army civilians nationwide. McCarthy announced that the Army has created a People First Task Force to implement the recommendations of the Fort Hood Committee, while also announcing a new Army policy focused on the first 48 hours after a soldier fails to report for duty.  "When one of our teammates does not report for duty, we will change their duty status to 'absent-unknown' and take immediate action to find them," McCarthy said.
A bill named "#IAmVanessaGuillen" is legislation that has also been introduced to Congress in order to reform the way sexual harassment cases are handled in the Army and allow victims to report to a third party outside the chain of command to mitigate the fear of retaliation.