UCMJ ARTICLE 125: KIDNAPPING
At Bilecki Law Group,We believe every service member has earned their right to an aggressive defense on their day in court. We specialize in taking the fight to the prosecution and winning cases that others said were unwinnable.
You believe the military's law enforcement suspects you in the involvement of the disappearance and the confinement of a certain person against his or her will. Officers of the law may have even intimated that they have everything they need to put you behind bars. Now, you are facing charges of kidnapping under Article 125 of the UCMJ, and you do not know who to turn to for help, or how to fight back.
A conviction of kidnapping is a devastating blow to a service member's future, not just in regards to his military career, but to his freedoms and financial stability. A dishonorable discharge, the loss of all pay and allowances, and potential life in prison are all factors in the nightmare scenario of a conviction and maximum sentence.
The years you've spent fighting for your country will mean nothing after a dishonorable discharge. All benefits—including your healthcare and retirement—will be taken from you.
The loss of your salary could impact your family's financial stability. Demands by the military to pay back your bonuses could leave you in debt for years.
Lastly, a charge of kidnapping carries with it a sentence of up to life in prison. That alone is worth taking your charges seriously and hiring only the most experienced attorney to prepare your defense.
A conviction of kidnapping could leave you behind bars for the rest of your life. Take a stand TODAY by hiring Bilecki Law Group to represent you in court.
All of the punitive articles of the UCMJ require prosecutors to prove beyond a reasonable doubt a handful of critical assumptions—known as elements—to convict you of a crime. To be found guilty of kidnapping, the following four elements must be proven:
That the accused was seized, confined, inveigled, decoyed, or carried away by a certain person;
That the accused then held such person against that person's will;
That the accused did so willingly and wrongfully; and
That, under the circumstances, the conduct of the accused was to the prejudice of good order and discipline in the armed forces or was of a nature to bring discredit upon the armed forces.
A conviction of kidnapping requires prosecutors to prove that the accused willingly took another individual against his or her will and held them in another place for a period of time.
The intent of the kidnapping has no bearing on whether the service member is convicted or not, but it could lead to aggravating factors and additional charges.
Military Defense Attorney Against Kidnapping Charges
There is no such thing as a clear-cut case of kidnapping. Your involvement in the kidnapping must be proven through evidence or witness testimony. The alleged victim's story must pass muster in a courtroom as being honest and trustworthy. Furthermore, was the alleged victim taken against their will, or did he or she go willingly? Was any harm done to that person at all? If not, was it truly a case of kidnapping?   Law enforcement may think they have a slam-dunk case against you. What they do not expect is for you to hire a law firm that can attack their case at every angle. One slip up by law enforcement, one lie in a star witness's story, and the whole thing comes apart.   Bilecki Law Group has been serving active duty and reserve service members for decades and we know what it takes to fight back against kidnapping charges.   Here's how we do it:
Experienced military defense attorneys: Lead attorneys Timothy Bilecki and Bilecki Law Group are veteran officers of the JAG Corp who have taken their experience and knowledge of the UCMJ into the private sector, where they can provide the most help to their service member clients.
Talented in-house legal team: Even the toughest cases can be won when you have a team of legal specialists, a private investigator, and support staff working day and night to secure a positive outcome. We can direct the full might of our resources toward your court-martial case if need be.
Global reach and fast response times: Bilecki Law Group is based out of Honolulu, Hawaii, in close proximity to military installations around the world. A case such as kidnapping requires an immediate response—and we can provide it.
Have you been accused of kidnapping? An experienced military defense attorney may be your last and best hope. Contact Bilecki Law Group TODAY for a confidential consultation.
A service member who is accused of kidnapping could lose everything he holds dear. An experienced attorney may be the only thing standing between him and a conviction with a maximum sentence.   That's why so many service members have chosen Bilecki Law Group to represent them in court. We have the experience to secure the most positive outcome for our clients, and we have the case history to prove it.  
 Bilecki Law Group will help you fight back against charges under Article 125: Kidnapping
Service Members Represented
Maximum Possible Punishment for Article 125
A soldier who is convicted of kidnapping under Article 125 of the UCMJ will face a maximum sentence of:
Reduction to E-1
Forfeiture of all pay and allowances
Confinement for life
Dishonorable discharge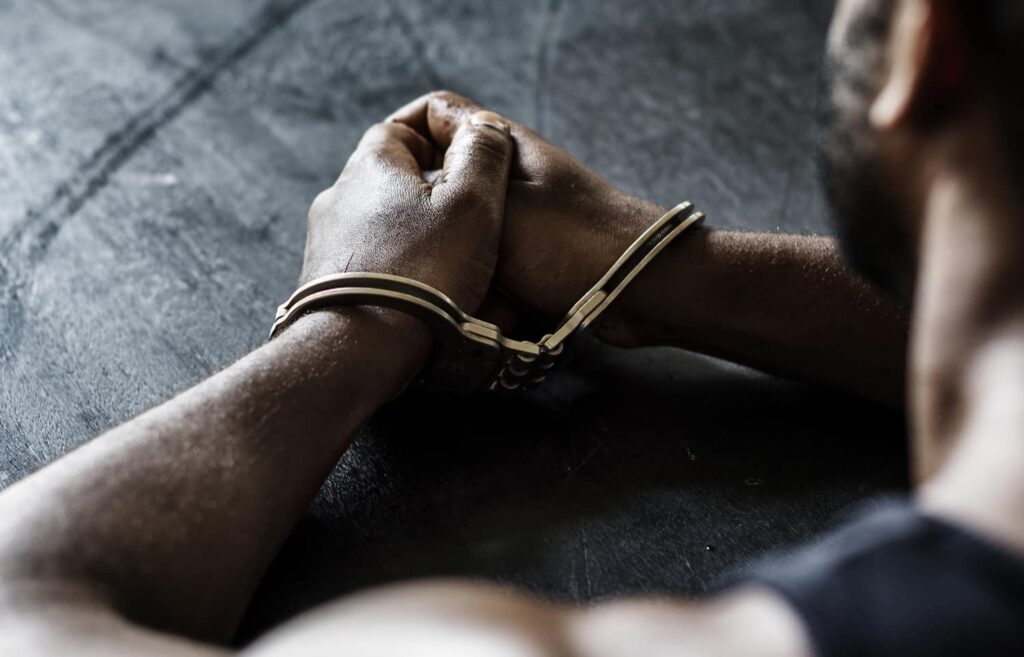 This is not including any other charges the service member may be facing. A conviction for multiple offenses could significantly increase the actual sentence.  
More Related U.C.M.J. Articles
Don't just plead guilty… Fight Back !