Soldiers and their families stationed at Fort Hood, TX should be concerned over recent finding of an investigation into the Criminal Investigation Command (CID) detachment at the base that has shown serious problems surrounding the Army's management of CID units and personnel.
The fact-finding investigation looked at resourcing, policies and procedures of the 6th Military Police Group CID. The investigation came after an independent committee's stunning findings regarding the negative command climate and culture at Hood.
The committee found that "serious crime problems on Fort Hood have gone unaddressed," according to Chris Swecker, chairman of the review committee and retired assistant director for the FBI, due in large part because "the Fort Hood CID detachment had various inefficiencies that adversely impacted the accomplishments of its mission."
A significant problem plaguing Fort Hood is that the Army essentially uses the post as a "training ground" for CID agents directly following entry-level training. 
"That would be like staffing the New York field office of the FBI with new agents right out of Quantico," Swecker said at a recent congressional hearing. "This is one of the busiest military installations in the country, maybe around the globe, and yet there were very few experienced agents."
According to a recent Army Times interview of four anonymous CID agents, the Army has been dealing with inexperienced and overworked investigators at large posts for years. 
Many of the problems stem from CID units being led by career military police officers (MPs) with completely different career backgrounds.  Although both fields center around law enforcement, MPs typically have significantly different priorities and try to run CID detachments like regular Army units.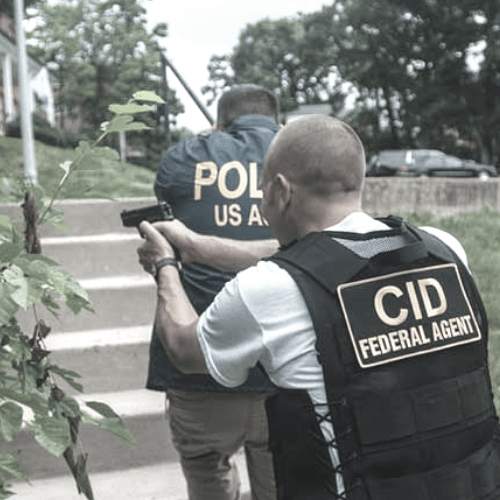 The Results of the Lack of CID Influence
With limited CID influence on command decisions, investigations suffer.  Many junior agents are forced to simply follow checklists and move to the next assignment.  The focus isn't necessarily on thorough investigations, but on covering your bases.  "Common sense kind of gets thrown out because people are so worried about making sure they don't get in trouble for missing a step or deviating" according to one agent. 
The article also stated, "Even if preliminary investigation yields evidence revealing no crime has been committed, and an Army judge advocate agrees, full investigations are regularly ordered to curb any scrutiny from IG inspectors later on." This statement is chilling when you consider that the majority of poor investigations center around drug use and sexual misconduct.  
Overworked and inexperienced investigators forced to follow "the script" and "work the checklist" investigating every alleged infraction on the post poses the real potential for good soldiers to face false accusations and charges.  
Even if these investigations don't result in referral to Court-martial, they could easily be referred back to a soldier's parent command for non-judicial punishment (NJP) where the burden of proof is significantly lower than a court.
In short, bad investigations added to the shortage of quality legal representation by the overworked Judge Advocate General's Corp (JAG) attorneys assigned to Fort Hood, make it extremely important for anyone accused of misconduct to seek the counsel of a civilian attorney who specializes in military defense.  
The repercussions of a court martial or NJP can have a devastating impact on your career and your family. A loss or reduction in income, the loss of base housing privileges, and other military benefits can greatly affect the stability of a family. With so much at stake, it's critical to hire an attorney that gives you the best shot at a positive outcome.
Contact A Fort Hood Attorney Today
If you or a soldier in your family is being investigated at Fort Hood, you absolutely need the experience and skill of a civilian military defense attorney to give you the best chance at saving your freedom, benefits, and hard-earned pay.   Bilecki Law Group, PLLC has extensive trial experience in military court-martial defense and we are ready to fight for you and protect your career.  For a consultation regarding a court martial, adverse administrative action or military law matter, please contact us.