CRIMINAL ATTORNEY FOR VEHICULAR OFFENSES
At Bilecki Law Group, We believe every service member has earned their right to an aggressive defense on their day in court. We specialize in taking the fight to the prosecution and winning cases that others said were unwinnable.
Have You Been Accused of a Vehicular Offense in Hawaii?
You could lose more than just your license if you are convicted.
You have been accused by state or federal law enforcement of a crime involving the operation of a moving vehicle.  Laws related to insurance or a suspected license may have been broken, damage may have occurred to private property, and someone may have been injured or even killed. 
Now, the state is looking for somebody to blame.  And if you do not begin preparation immediately, that somebody could be you. 
Every vehicular offense is different.  Some are misdemeanor charges while others will be tried as felonies.  Regardless of what crime you've been accused of, you are at risk of jail time, heavy fines, and the suspension or loss of your driver's license. 
Vehicular offenses which cause injuries or even loss of life can sometimes include prison sentences that extend out a decade or longer.  Even misdemeanor crimes involving a vehicle can leave you behind bars 

for months

.

Heavy fines from DUIs and property damage could leave you in debt to the state for years.  The embarrassment of a bank account levy or a reduction of your pay check could last a decade or longer. 

Even a minor criminal offense could warrant a license suspension. You could be forced to hitch a ride with friends and family, and may even have to give up your job. 
A conviction puts your finances at risk, your job in doubt, and your freedom on the line.  Don't risk it. Contact Bilecki Law GroupTODAY to start fighting back. 
Service Members Represented
I've Been Accused of a Vehicular Offense. Now What?
Under no circumstances should you discuss details of your case with anyone—friends and family alike. Avoid saying a word to law enforcement until you are represented by an attorney. And never make assumptions about your case, regardless of your innocence or guilt.
Conviction of a vehicular offense can set you back years and leave you and your family in financial ruin.  Even lesser offenses can leave you stranded at home without a car, forced to bus to work or ask for rides for years. 
What Types of Offenses Are Considered Vehicular Offenses?
A vehicular offense is any crime involving a moving vehicle.  The number of offenses included in this area of legal practice is quite large, involving everything from vehicular manslaughter to traffic tickets. 
Request A Free Case Evaluation
Possible vehicular offenses include: 
Traffic violations

: Speeding and reckless driving being two of the most common types of traffic offenses

Vehicular assault

: The striking of another person by a vehicle under your control. This may be willful or by accident (for example, if you are intoxicated).

Vehicular homicide

: Like vehicular assault, only the individual struck is killed. 

Drunk Driving (DUI)

: One of the most common vehicular offenses, drunk driving charges can devastate your finances and put you behind bars for a year or longer. 

Driving without a license or on a suspended license

: often a misdemeanor charge which could take away your ability to drive for years. 
Always have an attorney review your case before you proceed.  Contact Bilecki Law Group today for a FREE consultation.
Bilecki Law Group
: A Trusted Name in Vehicular Criminal Defense
Every year hundreds of individuals are accused and convicted of vehicular offenses. It takes years of effort and vast amounts of time and money to get back to where they were before the offense occurred.  What many of these individuals do not realize is that they can fight the charges against them. More importantly, they can win. 
Bilecki Law Group has been fighting for individuals accused of vehicular crimes for decades. Our attorneys have experienced every criminal offense imaginable related to vehicles and their operation. The experience of our attorneys, the resources at our disposal, and the expertise of our in-house team make us one of the most effective criminal defense law firms operating in the U.S. today.
So why have so many clients trusted Bilecki Law Group to represent them in court? 
The experience of our attorneys: 

Our attorneys are knowledgeable about every type of vehicular crime, and can navigate the legal codes of every state we're licensed to practice law in.  If you're accused of a vehicular crime, we know every nuanced detail and loophole that can help secure you a favorable outcome. 

The resources at our disposal: 

Depending on the circumstances we can devote a substantial amount of resources to securing a positive outcome for your case.  Our network of consultants and specialists is waiting to move forward on your case immediately.

The expertise of our in-house team: 

No defense attorney on the planet can win cases without a strong team behind them.  Bilecki Law Group employs only the most knowledgeable in-house team, including paralegals, investigators, and support staff. 
Have you been accused of vehicular offense?  Let Bilecki Law Group fight for you. Contact our team TODAY for a free consultation.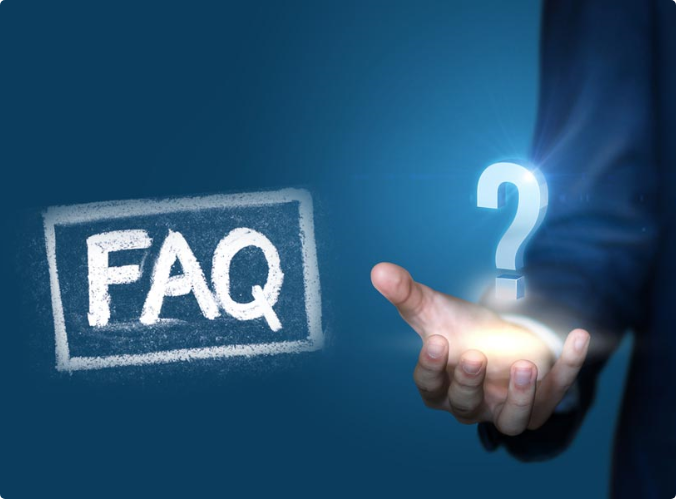 Frequently Asked Questions About Vehicular Criminal Defense
If this is your first DUI, the answer is maybe. First offenses of a DUI, especially if your blood alcohol was barely over the legal limit, often aren't subject to severe penalties. The offense will almost certainly be a misdemeanor charge.
If, however, you have already been convicted of a DUI in the last 5 years, or there are additional charges related to your DUI case, then you must speak with a DUI attorney. Pleading guilty is a last resort—after all other options have been exhausted.
Traffic misdemeanors may include:
DUIs
Driving without a license or without insurance
Reckless driving
Failure to stop at the scene of an accident
Other offenses which may be considered felonies include:
Vehicular homicide
Vehicular assault
DUI (extreme cases, or for individuals with 3+ offenses on record)
Bilecki Law Group is located in Honolulu, Hawaii.  We accept state court cases throughout the Hawaiian Islands. 
Don't just plead guilty… Fight Back !