UCMJ ARTICLE 87B: JUMPING FROM VESSEL INTO WATER
At Bilecki Law Group, We believe every service member has earned their right to an aggressive defense on their day in court. We specialize in taking the fight to the prosecution and winning cases that others said were unwinnable.
An accidental fall or a simple dare from a fellow Sailor to jump from a U.S. military vessel into the water has gone from amusing to terrifying. You have learned that the jump is considered a criminal offense under Article 87b of the UCMJ. Worse, that jump could lead to your being kicked out of the military and even thrown into prison. A jump into the water seems like a minor and insignificant offense. But it carries with it a maximum sentence which must be taken seriously. If you are convicted under Article 87b, you could quickly find yourself facing:
A bad-conduct discharge is absolutely on the table in the worst-case scenario, leaving your military benefits—including your pay and allowances—in serious doubt.
The military may force you to pay back a substantial amount in bonuses rendered, leaving your finances in ruin for years.
Under the worst case scenario, you face up to six months in prison, with no way to provide for or even see your family.
Jumping into the water from a U.S. military vessel could end your military career. An experienced attorney gives you a fighting chance to save it. Contact us today for a confidential consultation.
Service Members Represented
What Is Article 87b (Jumping From Vessel Into Water) of the UCMJ?
Every article of the UCMJ requires prosecutors to prove beyond a reasonable doubt a handful of critical assumptions—known as elements—to convict you of a crime. A soldier of the U.S. armed forces may be convicted of jumping from a vessel into the water if the following elements are established by prosecutors:
That the accused jumped from a vessel in use by the armed forces into the water;
That such act by the accused was wrongful and intentional; and
That, under the circumstances, the conduct of the accused was to the prejudice of good order and discipline in the armed forces or was of a nature to bring discredit upon the armed forces.
Summary of the Elements of Article 87b (Jumping from Vessel Into Water): The vessel must be in use—either at sea, at anchor, or in a port—at the time of the jump into the water by the service member. Furthermore, prosecutors must prove the jump was intentional, and that it dishonored the military or created disorder among the crew or any other service members.
Request A Free Case Evaluation
Military Defense Attorney for Article 87b of the UCMJ: Fighting Back Against Charges of Jumping from a U.S. Military Vessel Into the Water
Accusations of recklessly jumping off of a military vessel are one thing. A conviction is something else entirely. Not only must prosecutors prove that the jump was intentional, but they must also prove the circumstances of the jump warrant a conviction in the first place. Even with witness testimony acting against you, these may not be easy elements to prove—however, this can be done when you have an inexperienced defense attorney representing your interests in court.
The point is, you are not helpless against the military's prosecutors and you do not have to accept their narrative against you as the truth. Successfully fighting back against your charges begins with hiring a military defense law firm with a reputation for securing positive outcomes for their clients. Bilecki & Tipon LLLC is one such law firm, for these and many other reasons:
We have represented hundreds of service members: Managing partners Timothy J. Bilecki and Noel Tipon have represented hundreds of service members both inside the military as JAG officers and outside the military as civilian defense attorneys.
We have a talented team and network of specialists: An individual attorney alone may not be enough to secure a positive outcome in your case because they simply do not have the firepower to fight back against the military's overwhelming resources. Not so for Bilecki & Tipon LLLC, which employs an associate attorney, a full-time investigator, and legal support staff, all of whom are ready to be put to work on your case.
We are a law firm with global reach: Bilecki & Tipon is based out of Hawaii, giving us fast access to military installations across Hawaii, Korea, Japan, Okinawa and beyond
You have fought bravely for your country. Now let us fight for you. Contact Bilecki & Tipon TODAY to schedule your confidential consultation.
Experienced Military Defense Lawyers for Article 87b Charges
You have worked too hard to risk your military career on an inexperienced attorney. Your rank and title, your pay, and your military benefits are all on the line. If you believe those are worth fighting for, then hiring our court-martial defense lawyers may be the smartest decision you will ever make regarding your military career. 
Review our case results to learn why other service members trust Bilecki & Tipon to represent their interests in court. 
Bilecki & Tipon will help you fight back against charges under Article 87b : Jumping from Vessel Into Water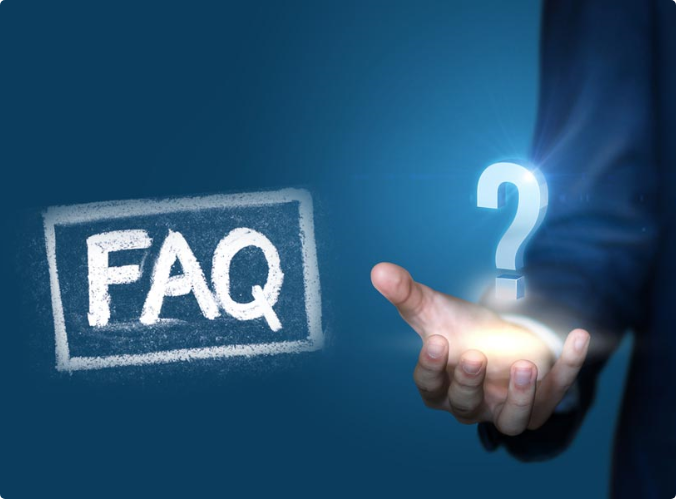 Frequently Asked Questions About article 87b: Jumping from Vessel Into Water
A soldier who is convicted of the jumping from a U.S. military vessel into the water under Article 87b of the UCMJ will face a maximum sentence of:
Reduction to E-1
Forfeiture of all pay and allowances
Confinement for up to 6 months
A bad-conduct discharge
Unfortunately, yes. The status of a U.S. military vessel—regardless of whether it is at sea, at anchor, or in port—is unimportant. You could still be charged and convicted under Article 87b.
Yes. Bilecki & Tipon is a global military defense law firm with experience in taking courts-martial cases all around the world.
Don't just plead guilty… Fight Back !