APPEALS FOR CRIMINAL CONVICTION
At Bilecki Law Group, We believe every service member has earned their right to an aggressive defense on their day in court. We specialize in taking the fight to the prosecution and winning cases that others said were unwinnable.
Facing a criminal accusation is downright frightening. Why? Your future and reputation are at stake. When convicted and sentenced by the court, you must serve years in a state prison or jail. You have to pay expensive fines which are not affordable. Being found guilty by the court is not the end of the road.
If convicted for a criminal offense, the right step is to hire a criminal defense attorney. An appellate lawyer can review court records to find out if any of your rights have been violated. If your sentence was excessive, an experienced attorney can get your sentence reduced.
Your attorney can help to overturn a conviction, have your conviction set aside or get you a new trial. By seeking the help of a criminal defense attorney, your chances of a fair justice process are high.
Choosing an experienced criminal defense attorney also means having access to other professionals. These professionals can help to make a convincing argument. By doing so, it enhances your credibility and educates the judge and jury. This will help them have a different view of things.
This is a formal court process where cases belonging to defendants are reviewed. During this process, parties can also request for a formal change to a court decision. Basically, this process helps to correct legal errors. These errors may have resulted in excessive sentencing and expensive fines.
If you have lost a trial in the federal or trial courts, you are entitled to an appeal. For the process to be successful, one should hire a criminal defense attorney. Experienced lawyers are well versed in the legal process involved in appeals. They can help to overturn a court decision or help you receive a lighter sentence.
Service Members Represented
How is appealing in a Military Court different than a civilian court?
As said earlier, when faced with a criminal offense, as a civilian, your future and reputation are on the line. In the military, your career is on the line. When it comes to the appellation process, there are differences between military and civilian courts.
To appeal for a case in military court, you need the assistance of a military defense lawyer. In a civilian court, you need a civilian criminal defense attorney. Both must be well trained and experienced. There are different appellate courts for the different arms of the military. For instance, the Navy and Marines have the Navy – Marines Corps Court of Criminal Appeals. The Army has the Army Court of Appeals. In civil courts, you state and federal courts. For instance, the Court of Criminal Appeals and Court of Civil Appeals. In the military, courts are governed by the UCMJ or the Uniform Code of Military Justice. This is the foundation of military law in the US. The civil court is governed by federal and state laws.
Military members in the US do not have the right to appeal to the US Supreme Court but civilians do. In certain cases such as the death penalty, the federal appellate courts and the Supreme Court may be involved. Civilians can appeal to the Supreme Court. To do so, one must file a "writ of certiorari."
Where are appeals filed in the state of Hawaii? What are the time limits on appealing in Hawaii?
You can file for appeals in the State of Hawaii at the Intermediate Court of Appeals (ICA). The court has six judges sitting in a panel of three. The ICA has the authority to accept appeals submitted without a prior suit. This is true if there is an error in a civil action or proceeding in the Tax Appeal Court or Circuit Court.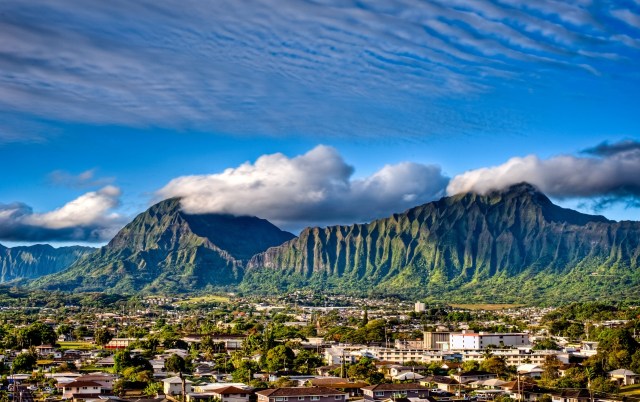 Cases filed at the ICA in the State of Hawaii can be transferred to the Supreme Court in Hawaii. This is possible under the requirements set out in the Revised Statutes of Hawaii. In the state of Hawaii, the time limit allowed for the application of an appeal is 30 days after sentencing. For an appeal to be made, there are certain requirements that must be fulfilled. These requirements involve identifying certain issues in the original trial.
To obtain an appeal, the following strategies are applicable:
Proving legal errors especially when it comes to following procedures
Proving that your trial counsel was not effective
Proving that certain evidence used during the trial was inadmissible
Finding new evidence not yet presented to the court during the trial
By choosing the right attorney for your appeal, he or she will work towards developing defense strategies. These strategies will help in reversing or reducing your sentence and fines.
Don't just plead guilty… Fight Back !