At Bilecki Law Group, We believe every service member has earned their right to an aggressive defense on their day in court. We specialize in taking the fight to the prosecution and winning cases that others said were unwinnable.
Andersen Air Force Base is a USAF installation located in the Western Pacific on the island of Guam, the largest of the 14 island chain known as the Mariana Islands. Andersen Air Force Base, along with Naval Base Guam, make up the Joint Region Marianas, and together account for the vast majority of America's military presence on the Mariana Islands.
Like Naval Base Guam, Andersen Air Force Base is set to expand in the coming years. As thousands of new service members prepare to arrive on Guam, the threat of being accused of a criminal offense will only increase. While the vast majority of service members will never experience a court-martial, others, whether due to a mistake, a false accusation or simply being in the wrong place at the wrong time, will not be so lucky.
Accusations alone could destroy a service member's reputation. A conviction, however, will almost certainly be the end of their career. Even a non-judicial punishment (Office Hours, Article 15) has the potential to end a promising military career in its tracks.
Many courts-martial end with the service member being dishonorably discharged from the military. Depending on your years of service, this could mean the loss of tens if not hundreds of thousands of dollars in benefits that you earned.
The conviction could haunt you long after you're unceremoniously kicked out of the Air Force. You may face years of jail time, heavy fines, or have your name placed on a list of known sex offenders, all but destroying your reputation at home.
Have you been accused of a criminal offense or non-judicial punishment at Andersen Air Force Base? Contact Bilecki Law Group TODAY to get ahead of the investigation—before it's too late.
Service Members Represented
Andersen Air Force Base History and Court-Martial Activity
The first airstrips built on the northern tip of Guam were completed in 1944, one year after the end of World War II. The original name—North Field—was later changed to Andersen Air Force Base in honor of Brigadier General James Roy Andersen, who was killed in an aircraft accident over the Pacific in 1945.
Andersen Air Force Base has rapidly expanded in the decades after World War II, and especially in the opening years of the 21st century. The installation was placed under the command of Joint Region Marianas in 2009 along with Naval Base Guam, thereby solidifying the organizational structure of all U.S. forces on Guam and in the Mariana Islands.
Established: 1945
Location: Yigo, Guam
Population: 1,000+
Garrison: 36th Wing and supporting units (Operations Group, Medical Group, Maintenance Group, Contingency Response), 734th Air Mobility Support Squadron
Andersen Air Force Base sees a handful of courts-martial every year. These range from drug charges (possession, use, and distribution), sexual assault, and financial fraud. Sexual assault allegations have decreased in recent years but continue to pose a serious threat to all service members no matter how well-connected or established they are in the military.
U.S. Personnel at Andersen Air Force Base Trust Bilecki Law Group, PLLC to Defend Their Interests in Court
No service member prepares for the day when they have to hire a defense attorney. But should that day come, you want someone at your side in court whom you can trust. Someone who will aggressively advocate for your cause and give you hope that despite the odds, you can fight back against the government—and win.  
Bilecki Law Group is one of the most trusted court-martial defense law firms operating out of the Pacific today. We've earned that reputation of trust over the years due to many factors. Some of the most important of these include:
Our commitment to fighting for our clients. Few defense attorneys are willing to truly fight for their clients and will almost certainly tell you to take the first plea deal that comes along. The attorneys at Bilecki Law Group will not plead you guilty as a first resort and will do everything in our power to exonerate you of all charges if possible.
Our substantial resources. Most defense attorneys simply do not have the resources or manpower to fight back against the government's overwhelming legal assault. Bilecki Law Group is one of the few law firms capable of decimating the government's well-funded cases with a mixture of skill, experience, and connections. This includes having a full-time investigator on staff.
Our location in the Pacific. Bilecki Law Group is located just hours away from Andersen Air Force Base in Honolulu, Hawaii. Whether you're being unlawfully interrogated or there is an active crime scene connected to your case, our attorneys and investigator can reach you fast and begin work on your case almost immediately.
Request A Free Case Evaluation
Bilecki Law Group serves all U.S. personnel at Andersen Air Force Base. Call us TODAY for a confidential consultation on your case.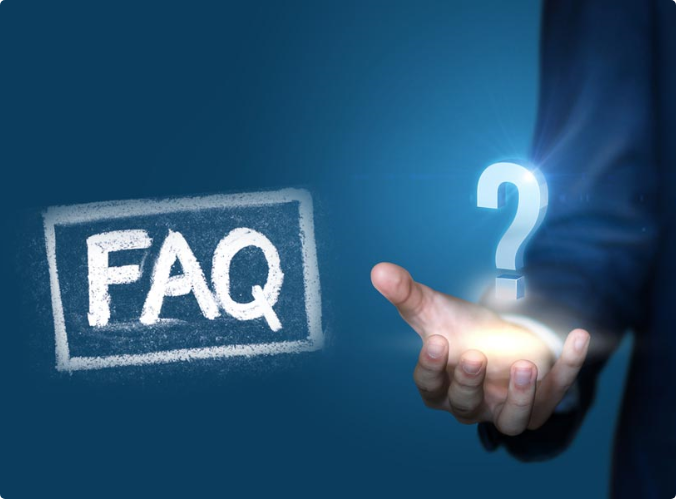 FAQ's Anderson Air Force Base
Andersen Air Force Base, like many other military installations in the region, has become a target for law enforcement sting operations. This has led to an increase in allegations of fraud, sex crimes, and drug charges. Other offenses that are less common but still occur throughout the year include violent crimes such as assault and battery.
Yes. We regularly travel to Andersen Air Force Base and Guam to represent our clients, perform investigations and speak with witnesses. More importantly, our location in Hawaii allows us to reach our clients in Guam very quickly—within hours if the situation is dire enough.
Don't just plead guilty… Fight Back !