Protecting Marine Corps Recruit Depot San Diego Marines From Abuse And Misuse Of The UCMJ
It is an incontrovertible truth that Marine Corps Recruit Depot San Diego produces some of the finest Marines to have ever worn the uniform because they are trained and forged by some of the finest Marines to have ever worn the uniform. It almost sends chills down the spine when you consider the history and lineage to come out of MCRD San Diego. From one generation of our nation's Marines to the next, MCRD has been handed down for over 100 years and given the charge to forge the next generation of Marines.
With that in mind, it is disparaging to the soul to consider how many excellent Marines and top notch instructors now operate in fear of the dreaded Article 93 charge under the UCMJ. Cruelty, oppression, and maltreatment of subordinates under Article 93 has been all the rage these days due to recent high-profile media cases and good Marines are paying the price for it.
When, truth be told, most new recruits head to MCRD with visions of Gunny Hartman in their heads and the hope that their own D.I. will be just a little bit like the Full Metal Jacket version protracted by R.Lee Ermey. Recruits don't join the Marines to take the easy path, but there is always the one. The one recruit who calls home and complains or the one recruit who wasn't cut out for the Corps to begin with. Then, the Instructor who remembers his days in Afghanistan and is just trying to prepare future Marines now risks losing everything.

Look, Article 93 serves its purpose, but combat informed training has helped forge the next generation of Marines ready to fight. When John Basilone came back from Guadalcanal and prepared his Marines for Iwo Jima where he would give his life, he didn't take it easy. The same could be said for Marines who returned from the snowy hills of the Chosin Reservoir to train new Marines. The same for the Marines who emerged from the jungles of Vietnam, the sands of Desert Storm, the streets of Fallujah, and the tragic evacuation of Afghanistan. So it always has been and always will be.

When wielded properly, the UCMJ enforces good order and discipline among the ranks and that works to protect recruits in training. When wielded by a command who fears the mob of the media, the UCMJ can ruin many a good career. Here at Bilecki Law Group, we defend more than Article 93 charges out of MCRD San Diego because we know that there is more to every story. No Marine who stepped foot on the famed yellow footprints ever thought they would be facing a court martial and yet, here they are. This doesn't have to be the end of your career and you don't have to take these charges laying down. You can fight. You can win. Here's how you save your career out of MCRD San Diego and fight back against abuse and misuse of the UCMJ.
Service Members Represented
What UCMJ Charges Can You Fight and Beat Out Of MCRD San Diego?
If you are under investigation or facing a court martial out of MCRD San Diego, the prosecution is going to try and make it seem like it's a done deal. Fighting is futile and will only make it worse is what they will say. However, that's only because they know that fighting like hell is your only chance to save your career, retirement, and maybe even your freedom. At Bilecki Law Group, we take on the tough cases that other guys run from. Below are just a few of the charges we defend out of MCRD San Diego and you'll quickly see that we don't scare easily.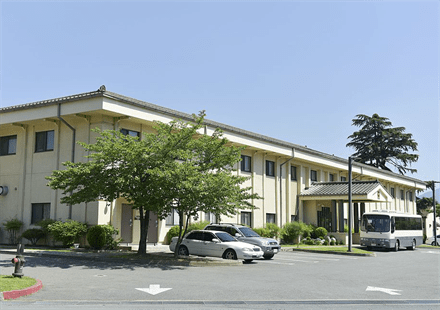 UCMJ Article 93 .This includes cruelty, maltreatment, and oppression of subordinates under your command. It also includes improper conduct with recruit or trainee by person in a position of special trust. This is important because Marine Corps Recruiting Command is HQ out of MCRD San Diego and recruiters are uniquely at-risk for charges of improper conduct.

As it pertains to cruelty on behalf of the Drill Instructors operating out of MCRD San Diego, we've some legitimate cases of abuse and some legitimate cases of absolute bullshit. Even if you realize you went a little too far, your only option to secure the best possible outcome for yourself is to fight. Don't give the military justice system the opportunity to make an easy example out of you because they will destroy your life just to scare others into compliance.
UCMJ Article 120 or Article 134 (Sex offenses ) .

These cases can include rape, sexual assault, aggravated sexual assault, abusive sexual contact, sexual assault of a minor, indecent viewing, indecent recording, forcible pandering, indecent exposure, and other Article 120 and Article 120(c) offenses. The United States military does indeed have a problem with sexual misconduct and they are rightly trying to fix it. However, what's happening as a result is putting many good Marines in an impossible spot.

The current climate is such that an allegation is being treated as proof of guilt and commands are far too eager to prosecute a known garbage case because they want to seem tough on the matter. Yet, if you are innocent, then this climate could take your career, retirement, and freedom away from you. If you are facing these charges, you need to fight to secure the best possible outcome.

UCMJ Article 121 (Fraud and Larceny) .

We defend cases such as conspiracy to defraud the military, BAH fraud, OHA fraud, extortion, larceny, wrongful appropriation, and more. The sad thing about these charges is that a rifle walks away and someone is going to have to take the fall. Unfortunately, it's rarely the person who is actually responsible.

BAH fraud is one of the more common fraud cases we defend and we routinely see that there is more to the story here. Some military investigator fancies himself the next Sherlock Holmes and thinks they got you. When in reality, they did a shoddy investigation that won't hold up against cross examination.

UCMJ Article 128 (Assault and Violent Crime) .

We represent service members facing charges including murder, manslaughter, aggravated assault, assault, and cases involving self-defense and defense of another. On any given day, you can hear thousands of recruits yelling, "KILL" at MCRD San Diego and yet, the first time a young Marine gets in a fight on base the prosecution wants to end their career.

You can't just turn the aggression on and off. Moreover, there are countless trouble making civilians looking to prey on new Marines and boots right out of training when they hit the town. The person responsible for the fight is not always the Marine, but it is the Marine who faces severe penalties under the UCMJ.

UCMJ Article 112a (Drug Crimes) .

We defend cases involving drug possession, drug distribution, drug importation, drug manufacturing, drug trafficking, positive urinalysis cases, tampering with urinalysis cases, and more. These cases often involve illegal controlled substances such as marijuana, LSD, methamphetamines, cocaine, ecstasy, molly, opioids, analogues, and more.

The amount of drugs pouring into San Diego from Tijuana is astronomical and often, a good Marine gets caught up in the wrong place at the wrong time, with the wrong people. Those people are often civilians and they will get away with not so much as a slap on the wrist. When, in reality, they were preying on young Marines and trying to use their status as Marines to conduct their illegal business. We believe you as a Marine are more than the sum of the charges against you. We'll take your case, and we'll fight to win.

Punitive Articles of the UCMJ 77-134 (Military Specific Offenses) .

These include charges such as fraternization, unauthorized absence (AWOL), disobeying a lawful order, conduct unbecoming an officer, and much more. It is fitting that we are talking about MCRD, because MCRD might be the last time most Marines ever heard of some of the regulations they will be accused of violating.

There are an insane amount of orders, regulations, and rules that are rarely taught beyond basic training. Fickle commands then pull them out of their hat like a rabbit to prosecute a good Marine while reminding them, "you learned this at recruit training." The punitive articles are some of the most abused articles of the UCMJ and they are routinely used to ruin careers and destroy livelihoods. It is not right and most certainly is not justice. 
MCRD Marines Can't Coexist With A Military Justice System That Is Out To Destroy You
Earning the campaign cover isn't easy and those join the elite ranks of Drill Instructors are proud Marines. They relish the opportunity to train the next generation of Marines and we believe they genuinely bleed green and say their prayers to Chesty Puller every single night. That's why it is so heartbreaking when they find themselves facing a court martial, because they love the Corps. It's hard for them to sometimes think they should fight back, but we need all Marines of any rank out of MCRD San Diego to hear us when we say this. You can't coexist with a military justice system that is out to destroy you.
You see, the military justice system does not exist for the pursuit of justice. It exists to maintain good order and discipline in the ranks. For that to be effective, they must make an example out of someone and if you don't fight, they will make that example out of you. They will take your retirement, put you in the brig, and end your career just to scare others into compliance. You have to make yourself a harder target than the next guy or they will roll over you.
Again, we know you didn't see yourself in this moment, but if you are under investigation or facing court martial out of MCRD San Diego, reach out to us. We'll give you a free consultation and we will always shoot you straight on what you are facing. If you don't fight back, they are going to take everything from you and max punishment is always on the table if you don't fight. This applies to every Marine out at MCRD San Diego and not just the Drill Instructors. We know you don't want to fight the Corps, but if the military justice system has set its sights on you, then you have no choice. Give us a call and as long as you are willing to fight like hell, so are we. We'll take the fight right to the heart of the military justice system and we will fight to win.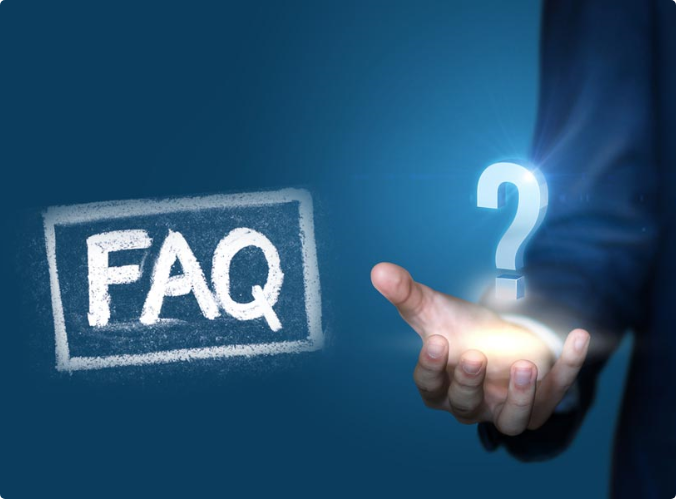 FAQ'S About California Military Legal Defense
Drug crimes, mainly possession, use, and distribution, have long been a problem in California, especially with the confusion of its legalization in the state. Sexual assault charges remain incredibly high, as do assault charges and fraud against the government.
Bilecki Law Group are court martial lawyers who have defended service members against all offenses under the UCMJ in California. If you've been accused of any crime under the UCMJ, contact our law offices immediately for a confidential consultation.
We travel to California every year to represent our military clients. We can also send support staff such as investigators and forensic specialists should the need arise. We often travel to Fort Irwin, Twentynine Palms, Travis Air Force Base, Edwards Air Force Base, Marine Corps Base Camp Pendleton, MCRD, San Diego and others.
Don't just plead guilty… Fight Back !