CALIFORNIA COURT MARTIAL ATTORNEY
At Bilecki Law Group, We believe every service member has earned their right to an aggressive defense on their day in court. We specialize in taking the fight to the prosecution and winning cases that others said were unwinnable.
California is home to nearly 200,000 active duty and reserve service members—more than any other state in the Union. Together these men and women represent every major branch of the United States Military—from Coast Guard and Marines to Air Force and Army.
Tens of thousands are stationed across dozens of installations throughout the state and play an active role in the country's defensive and offensive capabilities year-round.
Many of the men and women representing California's military have sacrificed a great deal to be where they are today. So it's all the more surprising to see the government toss them aside the moment they make a single mistake or are accused of a criminal offense they did not commit.
The government wants you tried, convicted, and sentenced. You will not be given the benefit of the doubt. Rather, you will be tried like any common criminal, despite years or even decades of honorably serving your country.
You could lose your rank, titles and military benefits. Most offenses under the UCMJ threaten a bad-conduct or dishonorable discharge, both of which will almost certainly lead to the loss of your military benefits. Over the course of your lifetime, this could be tens or even hundreds of thousands of dollars—gone in the blink of an eye.
More than just your military career is at stake. A prison sentence could steal your freedom. The registration of your name as a sex offender could destroy your reputation and your civilian career.
The risk of a conviction is simply too great to ignore. Do not wait another minute to secure legal representation. Contact Bilecki Law Group TODAY and receive a confidential consultation into your case.
Service Members Represented
California History and Court-Martial Activity
Today, California is home to dozens of military installations representing every branch of the United States armed forces.
The state plays an oversized role in both the defensive and offensive capabilities of the country and is certain to continue that role over the coming decades.
Original presence by U.S. Forces: 1850
Number of military installations: 20+
Number of U.S. troops in California: 190,000+
Marijuana may be legal in California, but that has only served to cause confusion in the ranks of the personnel stationed here (you could still be court-martialed for the use, possession, and distribution of drugs, and many service members still are to this day).
Other criminal offenses include fraud charges against the government, assault charges against civilians and other service members, and sexual assault.
Request A Free Case Evaluation
U.S. Personnel in California Trust Bilecki Law Group to Defend Their Interests in Court
The active duty and reserve service members stationed in California have served their country courageously and honorably. Watching those careers destroyed due to a single mistake or false allegation is beyond reprehensible. These men and women, at the very least, deserve a fair trial. They do not deserve to have the odds stacked against them from the very start.
Bilecki Law Group
understands the sacrifices you've made to be where you are. And we believe that you deserve representation that will take the fight directly to the enemy. No matter how grim the situation looks or how insurmountable the evidence is against you, we have the experience, the connections and the resources required to ensure the best possible outcome in your case.
We have the experience. The attorneys at Bilecki Law Group are former judge advocates with decades of experience in courts-martial defense. We have a veteran, former law enforcement agent with thirty years of experience as our full-time investigator to perform defense investigations.
We have the connections. It takes a network of skilled legal authorities and forensic specialists to win cases. Bilecki Law Group has built up a network of some of the most savvy minds in the country and can direct that skill toward your case in the form of expert witness testimony and case strategy.
We have the resources. To beat the government at its own game, you'll need a law firm with immense resources, from consultants who are on-call to support staff that can research legal issues at a moment's notice.
Bilecki Law Group is a trusted name in California and throughout the U.S. Call our court martial defense attorneys today for a free consultation into your case.
We Provide Court Martial Defense for Military Members in These California Bases
Beale Air Force Base: Marysville, CA
Travis Air Force Base: Fairfield, CA
Edwards Air Force Base: Edwards, CA
Los Angeles Air Force Base: El Segundo, CA
Vandenberg Air Force Base: Lompoc, CA
March Air Reserve Base Air Force: Riverside, CA
Mcclellan Air Force Base: Sacramento, CA
MCLB Barstow Marine Corps Base: Barstow, CA
MCAS Miramar Marine Corps Base: San Diego, CA
Camp Pendleton Marine Corps Base: San Diego, CA
Twentynine Palms Marine Corps: Twentynine Palms, CA
MCRD San Diego Marine Corps Base: San Diego, CA
Mountain Training Center Marine Corps Pickel: Meadows, CA
Camp Pendleton's Camp Talega: San Diego, CA
Fort Irwin Army Base: Barstow, CA
Presidio Of Monterey Army Base: Monterey, CA
Fort Hunter Liggett Army Base: Monterey, CA
Camp Parks PRFTA Army Base: Dublin, CA
Camp Haan Army Base: Riverside, CA
Camp Roberts Army Base: Monterey, CA
Camp San Luis Obispo Army Base: San Luis Obispo, CA
Sierra Army Depot Army Base: Herlong, CA
ISC Alameda Coast Guard Base: Alameda, CA
Tracen Petaluma Coast Guard Base in Petaluma, CA
Military Ocean Terminal Concord Navy Base Concord, CA
NS San Diego Navy Base: San Diego, CA
Naval Medical Center Navy Base: San Diego, CA
Naval Air Facility Navy Base: El Centro, CA
Naval Hospital Pendleton Navy Base Camp Pendleton, CA
Naval Postgraduate School Navy Base: Monterey, CA
NWS Seal Beach Navy Base: Seal Beach, CA
Chocolate Mountain Range Navy: Chocolate Mountain, CA
NAWS China Lake Navy Base: China Lake, CA
Naval Base Coronado Navy Base: San Diego, CA
NAS Lemoore Navy Base: Lemoore, CA
North Island Naval Complex Navy Base: San Diego, CA
Point Loma Navy Base: San Diego, CA
NAS Point Mugu Navy Base: Poing Mugu, CA
Naval Battalion Center Navy Base: Port Hueneme, CA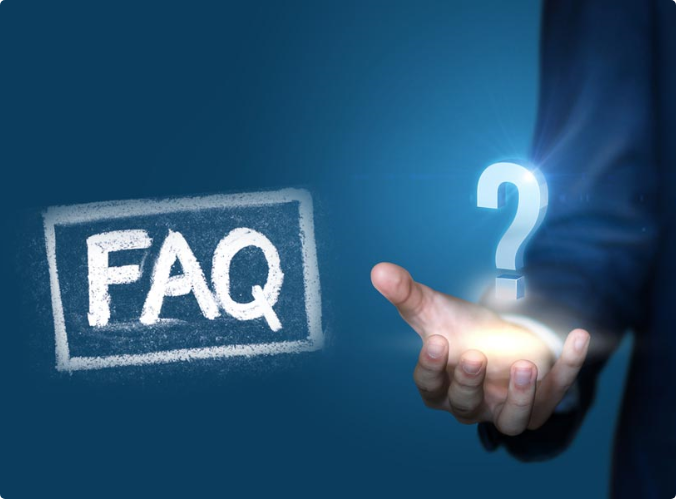 FAQ'S About California Military Legal Defense
Drug crimes, mainly possession, use, and distribution, have long been a problem in California, especially with the confusion of its legalization in the state. Sexual assault charges remain incredibly high, as do assault charges and fraud against the government.
Bilecki Law Group are court martial lawyers who have defended service members against all offenses under the UCMJ in California. If you've been accused of any crime under the UCMJ, contact our law offices immediately for a confidential consultation.
We travel to California every year to represent our military clients. We can also send support staff such as investigators and forensic specialists should the need arise. We often travel to Fort Irwin, Twentynine Palms, Travis Air Force Base, Edwards Air Force Base, Marine Corps Base Camp Pendleton, MCRD, San Diego and others.
Don't just plead guilty… Fight Back !