UCMJ ARTICLE 104A: FRAUDULENT ENLISTMENT, APPOINTMENT, OR SEPARATION
At Bilecki Law Group, We believe every service member has earned their right to an aggressive defense on their day in court. We specialize in taking the fight to the prosecution and winning cases that others said were unwinnable.
Should you as a service member of the U.S. Armed Forces be accused of deceiving the government by deliberately concealing or misrepresenting information related to your military enlistment, appointment or separation, you may be charged with a crime under Article 104a of the UCMJ.
The government's response to any form of fraudulent activity relating to the enlistment into, the appointment of, or separation from the Armed Forces may be harsh and immediate:
Hope is not a defense. Ignorance will not protect you from the government's aggressive prosecutors. Defending yourself is the only way to avoid your charges altogether.
Any pay you may have received from enlistment or appointment to a new position will require its immediate return. Your family may be forced to pay off your debts.
You may be punitively discharged from the military. For the rest of your life, you will be forced to hide your previous service from employers and acquaintances.
You could face anywhere a maximum sentence of two to five years in prison should you be convicted.
Bilecki Law Group is the premier military defense team for charges related to Article 104a of the UCMJ. Take control of your case before the prosecution does. Contact Bilecki Law Group today.
Service Members Represented
Defining the Elements of Article 104a: Fraudulent Enlistment, Appointment or Separation
Article 104a is comprised of two elements, one or both of which must be proven beyond a reasonable doubt by prosecutors to convict you of the crime:
(Regarding enlistment or appointment) The accused must have (a) successfully enlisted into or been appointed to a position within the U.S. military by (b) misrepresenting or concealing important facts about his or her qualifications.
Fighting Back Against an Article 104a: Fraudulent Enlistment, Appointment or Separation
As any service member can attest, it is incredibly difficult to determine where one stands in the sea of red tape that is today's modern military bureaucracy.
Enlisting in, securing an appointment to, or separating from the military is a grueling task that requires immense effort and time.
Is it at all surprising therefore that mistakes happen and service members become confused over their current standing with the U.S. military?
Request A Free Case Evaluation
The military defense attorneys at Bilecki Law Group are experienced in fighting back against court-martial charges. Below are just a few of the possibilities that we may consider in your case:
Did you make attempts to enlist or separate or be appointed to your position the correct way? We'll look to see just where the alleged fraudulent activity occurred and could make the case that you weren't even aware you were breaking the law.
Is the military at fault for delaying the service member's request? Did the military require repeat paperwork and signatures or request redundant interviews?
Did the military cause an excessive amount of confusion? Did individuals within the military bureaucracy conflict with one another regarding your status or position?
We know what it takes to defend you against Article 104a charges. Contact Bilecki  Law Group today and start fighting back against allegations of fraudulent enlistment, appointment or separation.
Military Defense Attorneys Experienced in Article 104a Charges
You've been unfairly subjected to charges under Article 104a. You believe in your innocence, and so does Bilecki Law Group. Few law firms can match—let alone exceed—our reputation for winning cases under the UCMJ.
Bilecki Law Group will help you fight back against charges under Article 104a: Fraudulent Enlistment, Appointment or Separation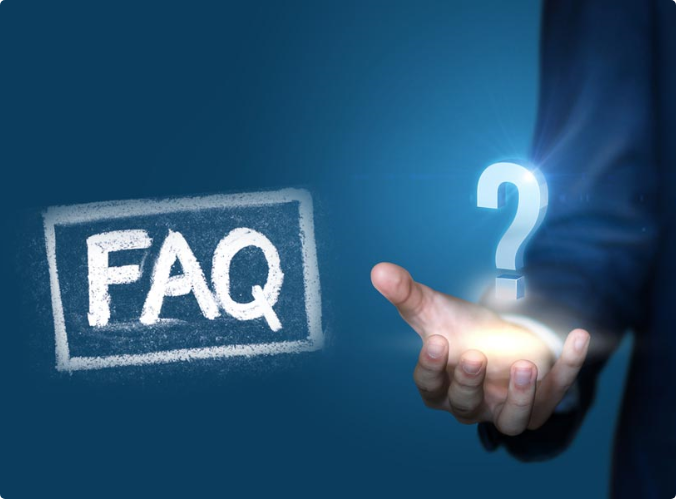 Frequently Asked Questions About Article 104a
According to the Manual for Court Martial, you can only be found guilty if you received pay or allowances under the fraudulent enlistment or appointment. In this case, the fraudulent appointment would be the new appointment, since you haven't yet been released from your original status. And only if you've received payment from both would you be considered to face charges under Article 104a.
Note that pay or allowances means accepting any form of government assistance related to the new appointment or position. That could be food, shelter, transportation and any other form of recompense
No. Article 104a describes the procurement of one's own enlistment, appointment, or separation into our out of a position as a single offense, regardless of how many times the service member mislead or concealed the truth.
The Manual for Court Martial defines the maximum punishment for an offense under Article 104a as:
Fraudulent enlistment or appointment: Reduction to E-1, forfeiture of all pay and allowances, confinement for two years, and a Dishonorable discharge
Fraudulent separation: Reduction to E-1, forfeiture of all pay and allowances, confinement for five years, and a Dishonorable discharge
An experienced defense attorney can help fight these charges or eliminate them entirely. If you're concerned that you may be found guilty in your case, contact Bilecki Law Group today.
Don't just plead guilty… Fight Back !