Wheeler Army Airfield, HI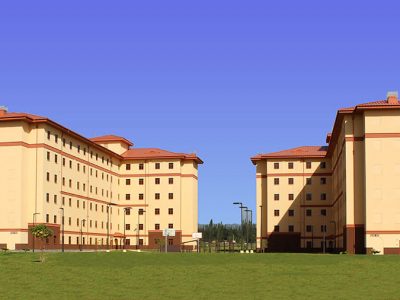 Putting Together a Staunch Military Court Martial Defense For Soldiers Out of Wheeler Army Airfield
Look, very few individuals start their military career with the expectation that they will one day have to endure trial by court martial. There exists within military culture this misguided notion that only "bad" Soldiers ever get court martialed. This is a fallacy we can testify to first hand as we fight and win at-trial court martial cases out of Wheeler Army Airfield all the time. Which means if we won, they were likely innocent and that is exactly how the military should treat them going forward. However, that presupposes you hold your ground and you fight back against any misuse or abuse of the UCMJ.
If you need any extra guidance on what it means to hold your ground and fight, let's take a lesson from Hawaii native and Medal of Honor recipient Herbert K. Pilila'ua. This is a man who was not looking for a fight either. When he was drafted into the Army during the Korean War, he considered filing a conscientious objector claim due to his Christian beliefs. However, he eventually relented and saw his service as an act of compassion towards his fellow Soldiers.
During the Battle for Heartbreak Ridge just a few miles north of the 38th parallel, Pilila'ua found himself facing two battalions of North Koreans storming his platoon's advanced position. Facing such numerical superiority, the platoon was given the order to retreat with one squad remaining long enough to cover the withdrawal. Pilila'ua volunteered to stay and fight. Firing his BAR to perfection, Pilila'ua poured fire into the enemy while the remaining squad took heavy casualties.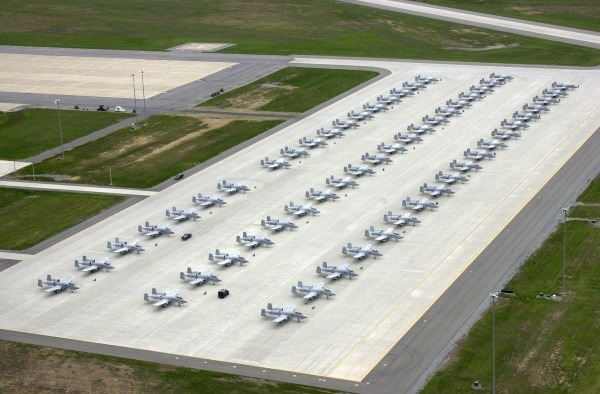 At one point, there was no one left but Pilila'ua and his squad leader. Once he had run out of ammunition, he began to lob grenades at the attacking hordes. When he ran out of grenades, he began to throw rocks. Finally, when the man had just about enough, he pulled out his trench knife and charged the oncoming attackers. Hooking and jabbing with fist in one hand and knife in the other, the rest of the platoon couldn't believe what they were seeing from far above. That scene of inexplicable gallantry was the last anyone would see Pilila'ua alive.
When the position was retaken a few days later, they found Pilila'ua with a knife still in one hand and some 40 dead North Koreans sprawled out in his vicinity. This is a man who originally didn't want to fight, but when it came time to protect his fellow Soldiers, he knew what to do. For his actions that day, Herbert K. Pilila'ua would receive the Medal of Honor and the eternal respect of every Soldier that watched him fight that day.
Service Members Represented
Fighting Back Against the UCMJ and The Military Justice System
Now, we understand that fighting back against the misuse of the UCMJ and the military justice system seems like a tall order. Yet, if Pilila'ua can find the courage to stand tall against two battalions of North Koreas, we are confident that you can find the courage to fight for your career, retirement, or freedom. The reality is that when you fight back against the misuse of the UCMJ, you are not only fighting for yourself. Much like Pilila'ua, you are fighting for your fellow Soldiers who may one day face the same scenario.
While the UCMJ serves its right and just purpose to maintain military discipline, when it is wielded flippantly it can become a cruel friend. When you are innocent and the military justice system would like to prove otherwise, the only recourse you have is to stand and fight. Perhaps not with a trench knife in one hand and a fist in the other. Rather, with a staunch military court martial defense in one hand and aggressive defense attorney in the other.
What Kind of Charges Does The Bilecki Law Group Defend
When we say fight, we mean it. The Bilecki Law Group is a boutique law firm that was initially founded in Hawaii and we specialize in fighting back at trial during a court martial. That's because we realize the military justice system would rather take an easy win than hook and jab with us at trial. Fighting back at trial is often your best defense and we've developed a strong enough reputation in Hawaii that when they see Bilecki as the defense, they look like a battalion of North Koreans had just seen the ghost of Pilila'ua coming their way. That's because they know they have a fight on their hands and we do not yield. Below you will find a sample of some of the charges we defend, and you'll see that we don't scare easily.
Does the Bilecki Law Group Still Defend Cases Out of Hawaii?
We absolutely take cases out of Hawaii and Wheeler Army Airfield is no exception. People ask that because they heard Bilecki moved from Hawaii to Tampa, Florida. While that is true and we are now located in Tampa, Florida, the Bilecki Law Group was founded in Hawaii in 2010 and clients would still fly us around the world to defend their cases. We go where the fight is and we still consider Hawaii to be our second home. So if you are facing a court martial or are under investigation, reach out to us and we'll give you a free consultation and shoot you straight. We are always eager to continue our legacy of winning court martial trials in Hawaii.
Look, Herbert Pilila'ua wasn't looking for a fight either. The man wanted to do no harm, but there are some scenarios in life where fighting is the only moral and ethical course one can take. You've worked hard for your career, retirement, and your freedom. When someone comes to take any of that, you must make your stand and fight. As long as you are willing to stay in the fight, then so are we and we'd be happy to fight on your behalf in court. You may not have seen this day coming, but it's here. Make your stand and fight for what is rightfully yours. Thank you to all those continuing to serve out of Hawaii and godspeed to men like Herbert K. Pilila'ua who have made it all possible.
Our hats are off to the new breed of Guardians and we are truly excited about this final frontier of exploration. We're just a little bit more excited to take on our first Guardian case and you can be certain that we'll fight to defend you like the universe depends on it. Reach out and let's start the fight together.
Don't just plead guilty… Fight Back !