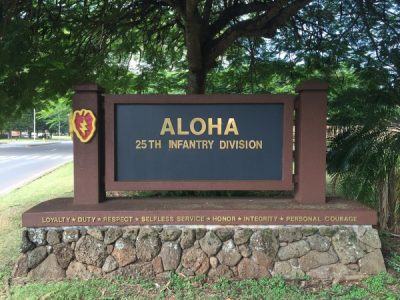 What Happens When The Military Justice System At Schofield Barracks Gets The UCMJ Wrong
Good Soldiers obey orders and we have no doubt that the men and women of the Army who serve at Schofield Barracks in Hawaii are no exception. However, if you have served in the military for any length of time, you understand fully well that the United States military and command structure do not always get it right. We'd like to submit that the military justice system is no exception. If you have any doubt about the military's ability to get the big things wrong at times, you don't have to travel too far from beautiful Hawaii.
When the Japanese bombed Pearl Harbor in 1941, future Medal of Honor recipient Daniel Inouye was a 17-year-old 2nd generation Nisei Japanese American, he was eager to get into the fight and earn some payback. Unfortunately, the United States military deemed the contributions of such citizens not worth the effort. On the mainland, citizens of Japanese descent were being rounded up into internment camps. Meanwhile, in Hawaii, where up to a quarter of the population had Japanese descent, this was deemed unviable.
Inouye reluctantly began to study medicine and was on his way to becoming a doctor when the ban on Japanese Americans was dropped in 1943. He immediately left school and signed up for the all-Nisei 442nd Regimental Combat Team. This unit would go on to serve in Italy and when awards were fully recognized many decades later, this all-Nisei unit would be one the most highly decorated of the war. Men like Daniel Inouye proved why.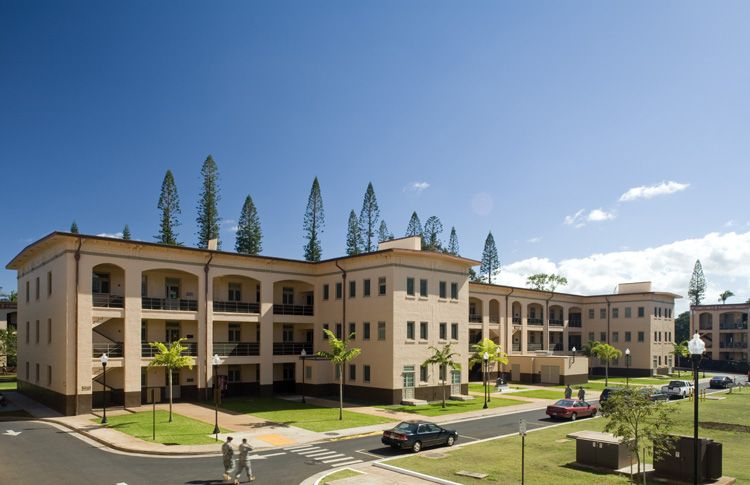 During an attack on the German defended Italian stronghold of Colle Musatello, Inouye was leading from the front gifting violence to the enemy like it was Nazi Christmas. Clearing one position after the other with a Tommy Gun, Inouye took a round directly to the stomach which would have been to put most men down. Yet, Inouye persisted. He continued the charge and when prepping a grenade, he was hit in the elbow by a German grenade launcher. The impact mostly severed his arm and yet, he persisted.
He grabbed the grenade out of his dead arm and threw it. Then he picked up the Tommy Gun with his remaining arm and continued the charge. It was only when he was hit again in the leg that he passed out from the loss of blood. Inouye would survive, but he would have to wait until the year 2000 to receive his proper honor. After review of service records where it was believed service members were denied awards due to race, Daniel Inouye would finally receive the Medal of Honor.
Service Members Represented
The Military or Military Justice System Doesn't Always Get It Right
In the case of Daniel Inouye, he would go on to become a United States Senator and fortunately live long enough to receive what was rightfully his, some 55 years later. Your average Soldier at Schofield Barracks doesn't have 55 years to wait for the rightful return of their career, retirement or their freedom. When the military justice system gets it wrong and misapplies the UCMJ, Soldiers need to fight back now.
One can be patriotic of their country and yet, critical of its mistakes at the same time. One can support in every manner the United States military, while simultaneously asking it to treat those men and women who serve justly. As military court martial defense attorneys, we serve those who serve by insisting the military justice system gets it right the first time and not some 55 years later. Bilecki Law Group founder and Army veteran Tim Bilecki is as patriotic as they come, but knows that he will take it to the military justice system like Inouye took it to the Germans when needed.
What Kind of Charges Under the UCMJ Can I Fight?
While in the Army, Tim Bilecki served as a senior defense counsel within the military justice system and he understands how it seems to still win when it is indeed wrong. It wins because it leads Soldiers out of Schofield Barracks to believe that fighting is futile and command always wins. This is not the case and fighting is always an option. The 1940's military thought men like Inouye fighting was a futile effort and look at what they accomplished. So here are a few of the charges we fight and know that this list is not comprehensive. You'll see that serious charges under the UCMJ don't scare us off any more than the entire German Army could scare off Inouye.
Does The Bilecki Law Group Still Defend Court Martial Trials in Hawaii?
The answer is a most definite, "yes." While Tim Bilecki has relocated to Tampa, Florida, the truth of the matter is that he was always a global civilian defense counsel that defended Soldiers as far as Korea, Japan, Europe and beyond. That being said, we will always consider Hawaii a second home and we will never hesitate to jump on a plane and defend our men and women on the Pacific front lines. In fact, we prefer it as Tim Bilecki has built a reputation over the last decade for winning court martial cases in Hawaii. We want to continue that earning that reputation for winning trials.
So please, if you are under investigation or facing charges and court martial out at Schofield Barracks, Wheeler Army Airfield, Fort Shafter or Tripler Army Medical Center, reach out to us. We'll always shoot you straight on exactly what you are facing and as long as you are willing to fight back, then so are we. Pushing back against the misuse of the UCMJ or the errors of the military justice system is a patriotic duty that stands to correct wrongs for those who will come after you.
Men like Daniel Inouye paved the way for Americans of Japanese descent to continue in that legacy of inexplicable gallantry. His willingness to fight helped earn the 442nd the eternal respect of all those who studied military history. 
Your willingness to fight for your career, retirement, or freedom may very well do the same for Soldiers facing charges in the future. There is a time for everything under the sun they say and when it comes to court martials, that is the time to fight. A salute to the men of the 442nd and to all the men and women serving to keep us free today.
Don't just plead guilty… Fight Back !