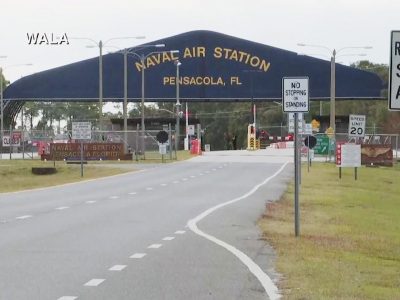 NAS Pensacola Is The Cradle of Naval Aviation and a Hot Market For Military Court Martial Defense
Known as the "The Cradle of Naval Aviation, NAS Pensacola has birthed some of the most famous and accomplished Marine and Naval aviators in military history. Nestled among the beautiful Florida panhandle, it's a location that offers Sailors and future Naval aviators as much vice as it does world renowned flight training. Perhaps few Naval aviators embody this dichotomy more than legendary Marine fighter Ace, Gregory "Pappy" Boyington who received his flight training at NAS Pensacola in 1936.
Pappy's WW2 exploits as a Naval aviator in the Pacific were chronicled by the hit show, "Baa Baa Black Sheep." The Marine was known to party as hard as he fought. With 26 confirmed air-to-air kills, Pappy's exploits in the sky would earn him the Medal of Honor. Unfortunately, during the same battle where he received his 26th kill, he was shot down and subsequently picked up by a Japanese submarine in 1944.
He would spend the next year and a half in a Japanese POW camp where Pappy reported that his health actually improved due to the forced sobriety. Upon his return to the United States in September of 1945, over 20 members of the Black Sheep Squadron were there to greet him. In a party documented by Life Magazine, Pappy and his boys showed San Francisco one hell of a time. After seeing the pictures posted in Life Magazine, Pappy said, "It's a good thing they were never around when we had our parties then. The morality meter would have spun off the scale." While this was indeed a party of legend, it highlights a legal problem frequently facing future Naval aviators out of NAS Pensacola.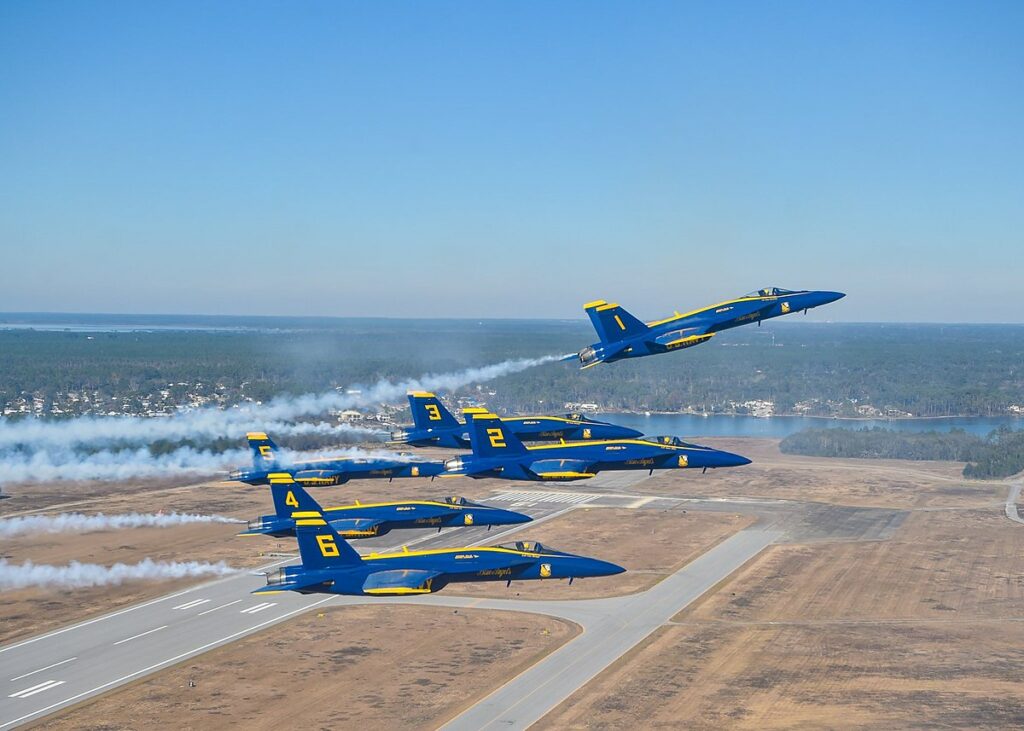 Service Members Represented
The UCMJ Exists To Prosecute Members of the Military
Pensacola is a party city for both members of the military and civilians alike. However, here is the problem for those in uniform. If a future Naval Aviator out on weekend liberty is given marijuana by a civilian tourist, the UCMJ could care less about that civilian tourist. If a drunken frat boy taunts or spits on a future Marine Aviator and that Marine then gifts him a little violence in return, the UCMJ is of no consequence to that frat boy.
Imagine any scenario where members of the military and the civilian population are intermingled in a compromising situation and the UCMJ will prosecute the military member 10 times out of 10. Justice is supposed to be blind, but the UCMJ only has eyes for those in uniform.
This is an unfortunate reality that we have seen play out time and time again out of NAS Pensacola. It is remarkably tragic for Sailors and potential Navy Aviators who are so close to achieving a dream they have likely had for a long time. Look, the team here at the Bilecki Law Group is not glorifying the use of violence. However, we are just going to say that we have seen members of the military faced with circumstances out in town where violence was an extremely plausible answer. Particularly when it gets out of hand with a pool cue, bottle, or other makeshift weapon, a military career can hang in the balance.
Finding a Military Court Martial Lawyer in Florida Who Understands The Dilemma
The Bilecki Law Group was founded by Army veteran and former military senior defense counsel, Tim Bilecki. As a veteran of the military and the military justice system, Bilecki understands the dichotomy many members of the military face when it comes to partying as hard as they fight. Pappy Boyington might be the most famous poster child, but he certainly wasn't the first and he wasn't the last.
Headquartered in Tampa, Florida, we consider the entire Sunshine State our home field and the entire Southeast of the country our AOR. However, where we feel the most at home is in the courtroom fighting for your military career and freedom. You see, a military defense lawyer without military experience will try and get you to plea because they do not understand the dichotomy at play and they fear the UCMJ as much as you do. We are a boutique law firm that specializes in courtroom representation during a military court martial. So let's talk about a few scenarios where you might need us.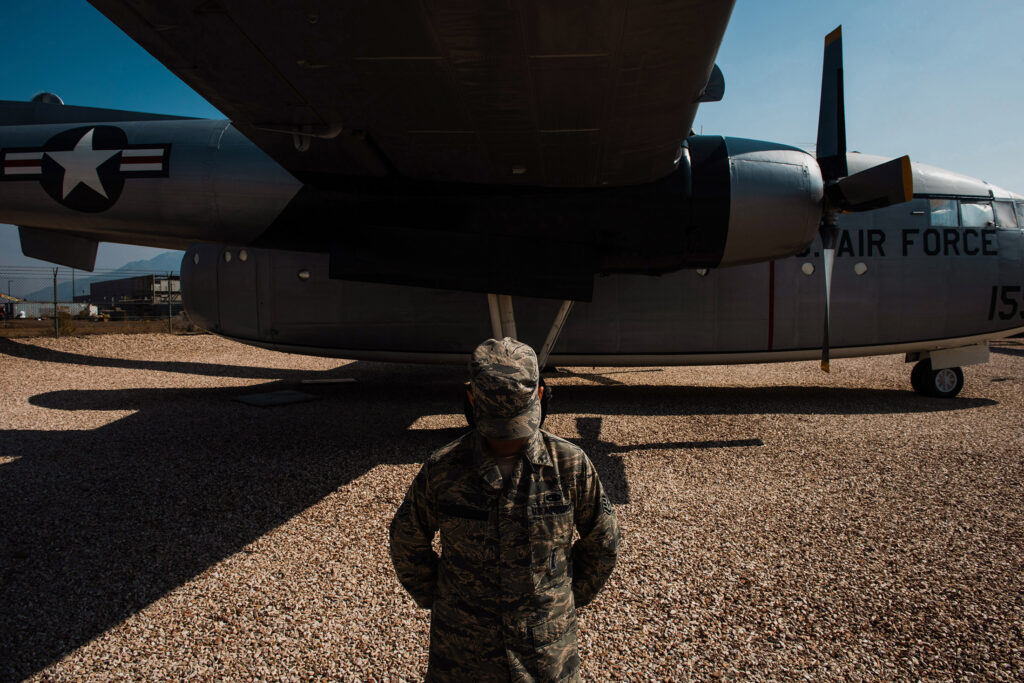 UCMJ Charges That Deserve Strong Representation and a Fight in Court
Pappy Boyington never faced a court martial, but something tells me that if cell phone cameras existed at the time, he might have found himself in a little more trouble with the UCMJ. We see a range of cases come out of NAS Pensacola here's just a few to highlight the types of cases we take on. You'll quickly see that we don't shy away from the tough ones and we are willing to take the fight to court on the most serious of charges.
The UCMJ Doesn't Want a Fight In Court
Whether you are facing charges from the UCMJ that you perceive to be a large matter or a little matter, just know that the military justice system doesn't want you to take it to court. That's because the system is designed to win at all costs as it has so much of good order and discipline tied up in the UCMJ. That's why it is almost a shock to the system when you do take the fight to court. This is true whether or not you are accused of misappropriating a box of 5.56 or a brand new F-35. Truth is, we'd love to take on both cases, particularly the latter.
We understand that careers, retirements, and basic freedom are on the line. We also understand that the dichotomy of military service and the scenario that put you afoul of UCMJ was likely more grey than the military justice system would like to admit. We understand members of the military out of NAS Pensacola may be more Pappy than they are textbook aviators and that's just fine by us.
If you are facing charges under the UCMJ or you think that you are under investigation, reach out to us for a free consultation. We'll always shoot you straight on what you are facing and if we accept the case, we will lay out a plan to win. That's because you and your military career are more than the sum of charges facing you. Reach out now and fight for your career as hard as Pappy fought in the Pacific and, if possible, as hard as the man pursued a good time.
Don't just plead guilty… Fight Back !