Joint Base Charleston, SC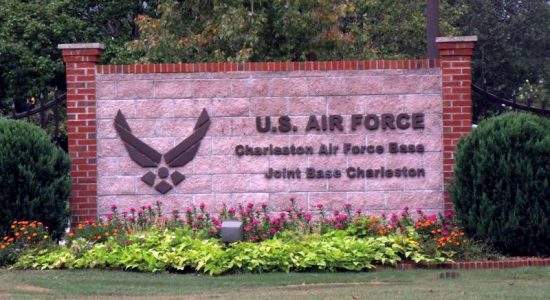 Joint Base Charleston Is a Military Melting Pot Of Military Court Martials
When the 2005 Base Realignment and Closure Commission (BRACC) ordered the consolidations of adjoining military bases, Charleston, SC, was high on the priority list. Long a hub for military activity, Charleston saw the forging of Joint Base Charleston which hosts military activity from every single service branch. Though it is primarily operated by the Air Force and Navy, there is plenty of room for every service branch to find trouble. As such, Joint Base Charleston has become a military melting pot for military court martials.
If you name it, a Sailor, Soldier, Airman, Marine, or Coast Guardsman can be court martialed for it out of Charleston. That's because though the uniforms may change, human nature remains the same. Just take WW2 Medal of Honor recipient Wilson Watson for example. This man joined the Marine Corps in 1942 and saw action throughout the Pacific. However, it was his action on Iwo Jima that would set him apart.
When his squad became pinned down by withering enemy fire, Wilson took it upon himself to charge the first pillbox alone. He fired upon the position until he could maneuver close enough to throw a grenade through the porthole. Then, in an act of battlefield brilliance, it dawned on him that the enemy might try to flee out the back.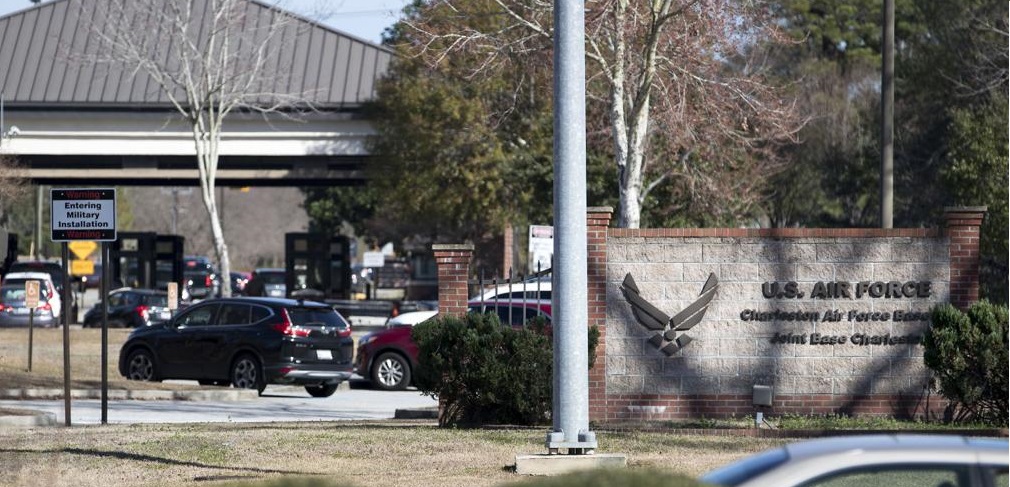 So he threw the grenade, ran to the back, and was there to gift violence to the enemy when they tried to make a run for it.  Now already well ahead of his squad, he saw them taking fire from an enemy occupied nearby hill. He ran to the hill, killing every Japanese soldier along the way, and then climbed the escarpment alone. When he reached the top and single handedly cleared of the Japanese, the enemy took notice and began reigning down mortars on the hill as they tried to retake it from Wilson. For over 15 minutes, Wilson stood upright through the enemy fire and repulsed one attack after the other all by himself.
Despite being wounded multiple times, it is estimated that he killed over 60 Japanese on that hill alone which earned him the nickname, "The One Man Regiment." He eventually took a bullet to the neck and was evacuated, but not before having earned the nation's highest military honor. So what did Wilson do after the war? He enlisted in the Army to become a mess hall cook. There he served until he retired in 1966. A Medal of Honor recipient Marine hero of Iwo Jima spent his days serving up hot chow to Army dogs and with nothing left to prove, Wilson could care less what others thought of him.
Interservice Rivalry is Fun, But Can Lead to Trouble With the UCMJ
If you have spent any time in military circles, you know the military branches like to make fun of each other. In general, it is all harmless fun until it goes a little too far and someone is facing an Article 128, UCMJ charge for assault. However, here at the Bilecki Law Group, we've defended members of every military branch and we are here to tell you that the UCMJ comes after them hard regardless of the uniform.
There is no service that has a monopoly on inexplicable gallantry as Wilson would prove and as such, there is no service immune to abuses and misuse of the UCMJ. A Navy Commander is as likely to have a bad day and seek charges against a subordinate as an Air Force officer. A Marine grunt is just as likely to punch another Marine for calling him a POG as an Airborne grunt is to punch someone for calling him a "Leg". Joint Base Charleston can see court martials of every branch and every type of charge, though the Marines do tend to curse a bit more throughout the process.
What Kind Of UCMJ Charges Come Out of Joint Base Charleston
The Bilecki Law Group is a boutique law firm that specializes in at-trial courtroom representation during a military court martial. Founder and namesake, Tim Bilecki, spent years inside the military justice system as a senior defense counsel and he will testify to you that the UCMJ shows no difference to any given uniform. When the military justice system comes for you, the only option you have is to stand up and fight back. Below you'll find some of the more common charges we help you fight and we think you'll quickly see that we don't scare easily.
Regardless of Service Branch Or UCMJ Charge, You Must Stand Up and Fight
If the many years in the military justice system taught Tim Bilecki anything, it is that the military justice system isn't looking for a fight. So, that's exactly what the Bilecki Law Group gives them. Military prosecutors would rather pad their stats convincing otherwise good men and women of the uniform that fighting is hopeless. The Bilecki Law Group has stats to prove otherwise. We come into a court martial with a defense so aggressive, it's almost a sin not to call it an offense. We fight for you because we understand what you have to lose by giving up.
Our office is in Tampa, Florida but we have clients fly us in from all over the world to defend their cases at court martial. As such, Joint Base Charleston is right in our backyard and we'll go there again to fight. If you are facing an investigation or court martial, reach out to us and we will give you a free consultation. We'll always shoot you straight as to exactly what you are facing and as long as you are willing to fight, so are we.
It does not matter which branch you serve in as Wilston Watson was the same gallant man in an Army uniform as he was on that hill at Iwo Jima. It doesn't matter if you are a junior enlisted or a senior officer, when your future is on the line because of misuse of the UCMJ, you deserve a chance to fight back. Joint Base Charleston might be a military melting pot for court martials, but the answer for each one is the same. Stand up and fight for your career, retirement, and your freedom.
Don't just plead guilty… Fight Back !