At Bilecki Law Group, We believe every service member has earned their right to an aggressive defense on their day in court. We specialize in taking the fight to the prosecution and winning cases that others said were unwinnable.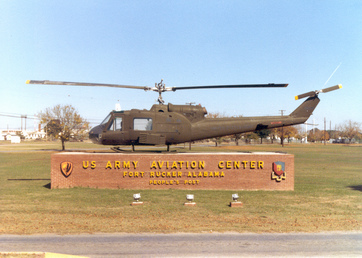 The Home of Army Aviation, Fort Rucker Sees It's Fair Share of Military Court Martial
To be clear, there is nothing particular about Fort Rucker and the Soldiers who train there that makes them more prone to a military court martial. No, that honor goes to wherever the grunts are training. However, Army Aviation Soldiers see their own fair share of trouble with the UCMJ and a court martial is often not far behind. It's a shame when a good Soldier gets left behind by the military justice system because Army Aviation routinely embraces the motto, "leave no man behind."
Army helicopters routinely brave hostile conditions to retrieve their wounded and few men exemplify this motto Lt. Col Charles Kettles. In 1967, Kettles was the commander of the 176th Assault Helicopter Battalion when members of the 101st Airborne came under fire from a battalion-sized NVA force. Recoilless rifles, mortars, and machine gun fire poured down upon the men during this heavy ambush. Casualties began to mount and the call for resupply and reinforcements went out.
Kettles volunteered to lead the group of six Hueys and when they arrived, the Hueys became the center of the NVA's attention. Some pilots wanted to drop their load and immediately head to the skies above. Kettles refused. He sat there patiently while taking fire until the wounded were loaded. When arrived back at the base, the call for more reinforcements came out. Despite knowing exactly where he would be heading and what was facing him, he volunteered for a second run.
This time, his helicopter would take significant damage while insisting the wounded be loaded up. Despite leaking fuel, he nursed the Huey back to base. Upon returning he then got word that the enemy was on the verge of overwhelming American forces and evacuation was needed. He again volunteered for another run into the kill zone. When all the men were loaded and the Huey was still taking heavy fire, Kettles headed back to base for what he thought was the final run.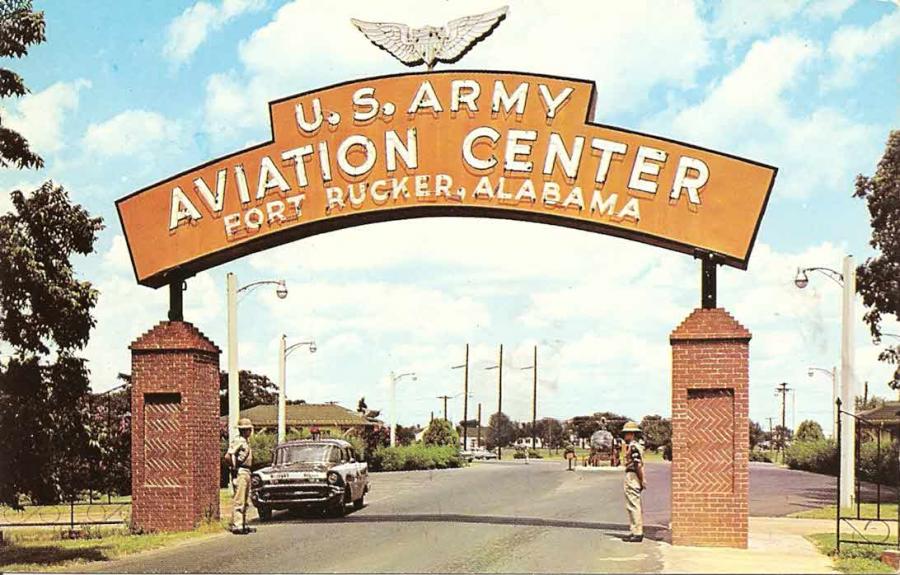 That's when he got word that 8 men didn't make it to the chopper in time. He passed off command to another Huey and then returned to the kill zone by himself. Not just one Huey for the enemy to fire on, Kettles landed, retrieved the men, and somehow took off one more time. For his actions that day, Kettles was only awarded the Distinguished Service Cross as some thought higher command didn't want to highlight the disaster on the ground. However, after 50 years and multiple reviews later, Kettles was finally given his rightful place among Medal of Honor recipients.
Now, we tell that story to highlight what it looks like to leave no man behind. The military justice system has a terrible habit of asking the world of gallant men and then, at the first sign of legal trouble, they ditch them. Not on our watch and not as long as The Bilecki Law Group draws breath, we will fight for those men and their honor.
Abuse and Misuse of the UCMJ Occurs at Fort Rucker
Again, not exclusively at Fort Rucker, but if you think any command across our great military gets it right every single time then you clearly have never been in the military. The military justice system and the UCMJ exist for the purpose of maintaining military discipline and order. That is its primary purpose and there are plenty of commands who believe a court martial, or a guilty verdict of an innocent Soldier is just as good as one for a guilty Soldier.
Combine that with the fact that command decisions are executed by imperfect humans and you have a Soldier who just got left out to dry by the very Army he or she was proud to serve. This is leaving a man behind for the sake of military discipline and we will have no part of it. The Bilecki Law Group will fight for those men and women, because those individuals do not deserve to bear the full brunt of the military justice system alone.
What Kind Of UCMJ Charges Can Bilecki Help Me Fight?
Founder and namesake Tim Bilecki served for years within the military justice system as a senior defense counsel for the Army. He can personally testify how the military justice system stacks the odds against the defense in order to secure that prosecution. As such, Tim has committed to fighting the toughest fights and taking the toughest cases that others wouldn't touch. Below you'll find a list of some of the charges we defend and not that the list is not comprehensive. But we think you'll quickly see that we don't scare easily and we'll give the military justice system the last thing they actually want, and that is a fight.
Find a Military Court Martial Defense Attorney Who Knows How to Fight and Win
If you are under investigation or facing a military court martial, you need to find an attorney who can put together an aggressive defense and take the fight back to the military justice system. This is how we win cases that military prosecutors thought were ironclad. They expected the Soldier to just roll over and lay down, but they stood up to fight and brought us in as the heavy hitters. In fact, we have clients fly us in from all over the world to defend their cases at trial.
We put together a defense that is so aggressive, it's almost a sin not to call it an offense. We put the prosecution on its heels and we save careers and retirements as a result. Though clients fly us in from all over the world, our office is in Tampa and that makes Fort Rucker near the heart of our AOR. Reach out to us if you are facing misuse and abuse of the UCMJ. We'll give you a free consultation and shoot you straight as to what you are facing.
Then, as long as you are willing to fight, so are we. We don't leave a man behind as men like George Kittles inspire us and show us what it means to live that ideal out to perfection. Fort Rucker is indeed the home of Army Aviation, but if you run into trouble with the UCMJ, a Huey isn't going to get you out. Give us a call and bring us into the fight.
Don't just plead guilty… Fight Back !