UCMJ Article 134: General Article (Negligent Homicide)
At Bilecki Law Group, we defend service members against charges under Article 134 of the UCMJ. This includes, but is not limited to, charges of negligent homicide under the General Article.
What Is Article 134 Of The UCMJ?
Article 134 of the UCMJ is often referred to as the general article and includes a list of prohibited activities which are believed to bring discredit upon the armed services or is to the prejudice to good order and discipline.This includes the charge of negligent homicide.
For a service member to be found guilty, the prosecution must satisfy the following five elements:
(1) That (state the name or description of the alleged victim) is dead;
(2) That (his) (her) death resulted from the (act) (failure to act) of the accused, to wit: (state the act or failure to act alleged), (state the time and place alleged);
(3) That the killing by the accused was unlawful;
(4) That the (act) (failure to act) of the accused which caused the death amounted to simple negligence; and
(5) That, under the circumstances, the conduct of the accused was (to the prejudice of good order and discipline in the armed forces) (of a nature to bring discredit upon the armed forces) (to the prejudice of good order and discipline in the armed forces or of a nature to bring discredit upon the armed forces).
If found guilty, you could be facing a maximum punishment of a dishonorable discharge, total forfeiture of all pay and allowances, 3 years confinement and a reduction in rank to E-1.
Have you been accused of negligent homicide in the military?  Retain the law firm of Bilecki Law Group TODAY to even the odds in court.
How To Fight Back And Win Against Charges Of Negligent Homicide Under Article 134?
The simple truth is that service in the military is a dangerous affair and one doesn't need to find themselves in combat for that to be true. Massive equipment on the move, frequent handling of
explosives, rounds flying through the air and it is enough for a simple mistake to prove deadly. If you are finding yourself facing the charge of negligent homicide, it is not a foregone conclusion that you are at fault, though the prosecution will make it seem so.
This also true of the death occurred outside the normal bounds of military service. When you infuse young men and women with a culture of alcohol, tragic and accidental deaths occur. The problem for the accused is that the military justice system is always looking and almost requires that there be someone else to blame.
The military justice system needs a scapegoat to make a public example and your innocence is of no consequence to that system. It needs that public example to scare others into compliance and if you don't fight back, they will make that example out of you. Regardless of whether your actions had anything to do with the death or not.
Military Defense Attorney for Article 34 of the UCMJ: Fighting Back Against Negligent Homicide Charges
A conviction for a negligent homicide will have a terrible effect on your military career and your future as a U.S. civilian.  Your military benefits, your ranks, and titles, and even your freedoms are all at stake in this upcoming court-martial. 
A conviction could mean a dishonorable discharge, along with the loss of all military benefits, including your pension and healthcare.
You and your family will face substantial hardships as you lose not only your salary but your bonuses—which will have to be paid back in full. 
Even your freedom is at stake. A maximum sentence for negligent homicide is up to three years in prison. 
The most important advice we can offer a service member accused of negligent homicide is not to panic.  With any accidental death, people will be seeking someone to blame. It is possible that unfortunately, someone is you or someone you love. But as soon as you open up to law enforcement, you give them fodder to use against you in court. 
Request a Case Evaluation
Do not risk it. Bilecki Law Group has been defending its clients from negligent homicide for decades and we've seen all of law enforcement's tactics and tricks.  You could be innocent of any wrongdoing and still be put behind bars if you do not take extreme care with what you say and who you speak with. 
The next step is to contact an experienced law firm to defend your freedom in court.  And when it comes to military law firms with reputable attorneys, an experienced team, and a strategic location, look no further than Bilecki Law Group. 
It is critical to have an attorney at your side who understands the military's justice system and UCMJ law, and who has fought and won cases of negligent homicide in the past.  Court martial lawyer Tim Bilecki is a veteran of the JAG Corp with decades of experience defending service members from UCMJ charges. 
An individual attorney is no match for the military's prosecutors and its army of paralegal staff and law enforcement officers.  That's why Bilecki Law Group has access to an experienced team of experts—from private investigators to forensic consultants who are ready to assist you with your case. 
Bilecki Law Group is strategically located in Tampa, Florida, near military installations throughout the world. Whether you require a defense investigator at the scene of the accident or an attorney at your side to stop law enforcement harassment, we can reach you fast and help you secure the most favorable outcome in court.  
Service Members Represented
Experienced Military Defense Lawyers for Article 134 Charges
With decades of UCMJ experience and hundreds of service members successfully represented in court, Bilecki Law Group has proven itself as one of the most established and reputable military law firms in the country.  Review some of our most recent case studies below to learn why our clients trust us to defend their military careers and freedoms in court. 
If you are facing charges of negligent homicide under Article 134, reach out to us and we'll shoot you straight on exactly what you are facing. We'll give you a free defense strategy session that you can use whether or not you choose to retain us. You have to fight back or the military justice system will take everything from you. Give us a call and get us into that fight.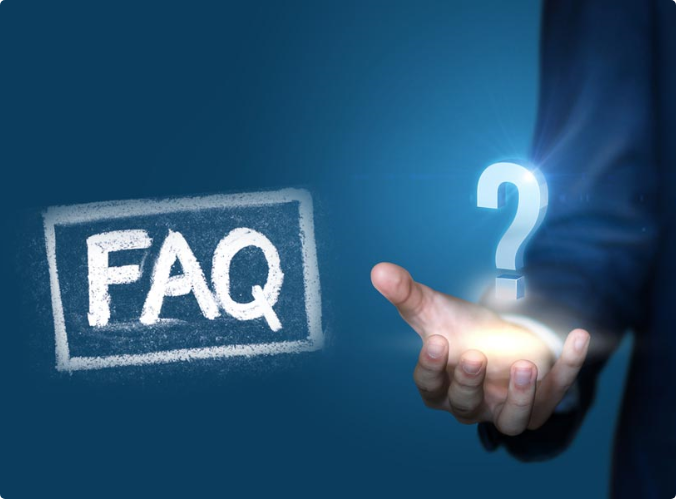 FAQ's About Article 134 (Homicide, Negligent)
A conviction of negligent homicide under Article 134 of the UMCJ is subject to the following maximum sentence:
Dishonorable discharge
Forfeiture of all pay and allowances
Confinement for 3 years
Simple negligence according to the Manual for Court Martial is "the absence of due care" or "a lack of a degree of care of the safety of others which a reasonably careful person would have exercised under the same or similar circumstances."   A charge of simple negligence is less serious than a charge of culpable negligence, which is an extreme degree of carelessness to the point of recklessness. 
Don't just plead guilty… Fight Back !