UCMJ ARTICLE 134: DISORDERLY CONDUCT, DRUNKENNESS
At Bilecki Law Group, We believe every service member has earned their right to an aggressive defense on their day in court. We specialize in taking the fight to the prosecution and winning cases that others said were unwinnable.
Any service member who brings dishonor or shame to the U.S. Military by acting in a loud, offensive, or disorderly manner—whether due to drunkenness or otherwise—is subject to a conviction and maximum sentence under Article 134 of the UCMJ: Disorderly Conduct, Drunkenness. 
Many service members do not take a disorderly conduct charge seriously.  While it's true that the maximum sentencing for such a charge is minimal compared to other offenses under Article 134, the reality is that just having the conviction on your record is enough to end all upward mobility in the military. 
That is where the real damage will occur…to your military future. 
You will be passed up for promotions time and time again. People that entered into the armed services years after you will surpass you in ranks and prestige. 
By the time you leave the military your benefits will be nowhere near that of your peers. This could be to the tune of tens of thousands of dollars lost over your lifetime. 
The offense still carries a significant maximum punishment. The loss of two-thirds pay and confinement for a month could easily eat up savings and force your family into debt. 
A conviction under Article 134 is a glass ceiling on your potential in the military.  Do not risk it. Contact Bilecki Law Group TODAY to start fighting back. 
Every article of the UCMJ requires prosecutors to prove beyond a reasonable doubt a handful of critical assumptions—known as elements—to convict you of a crime.  To secure a conviction of drunken disorderly conduct, the military's prosecutors must prove that:
The soldier was drunk, disorderly, or drunk and disorderly on board ship or in some other place; and
Under the circumstances, the conduct of the accused was to the prejudice of good order and discipline in the armed forces or was of a nature to bring discredit upon the armed forces.
Prosecutors must prove that a soldier disturbed the peace or broke with public decency.  The soldier need not be drunk to be convicted under this article. However, prosecutors will have to prove that the disturbance negatively impacted the integrity, discipline, and order of the U.S. Military. 
Military Defense Attorney for Article 134 of the UCMJ: Fighting Back Against Disorderly Conduct Charges
One of the broadest offenses under Article 134 is drunken and disorderly conduct.  Rowdiness, excessive noise, or boisterous drunken activity, could easily lead to an accusation under this article.  And because this conduct is often seen and heard by multiple witnesses, it has the potential to be a slam dunk case for prosecutors if the soldier does not take the proper precautions. 
Taking the right precautions always begins with retaining an experienced military defense attorney to take up your case.  And few military defense attorneys are as capable as Timothy J. Bilecki & Bilecki Law Group—managing partners and founders of Bilecki Law Group. 
Bilecki Law Group has been helping soldiers fight back against charges of disorderly conduct and other offenses under Article 134 of the UCMJ for decades.  Our former experience as JAG Corp officers, combined with our talented team of legal experts and our strategic location in the Pacific, makes us one of the most sought after military law firms in the world today.  
Let's take a look at all of these benefits in more detail:
Past experience in the JAG Corp: Together, veteran JAG Corp officers Timothy J. Bilecki and Bilecki Law Group have defended hundreds of U.S. service members from charges under the UCMJ.  We are one of the few military defense law firms with experience working inside and outside the military's judicial system. 
A talented team of legal experts: It takes more than a lone attorney to win a case against the military's overwhelming resources, dedicated forensic labs, and experienced prosecutors.  That's why Bilecki Law Group employs some of the sharpest minds in the legal world, from former law enforcement investigators to our own paralegal staff.
Strategic location in the Pacific:  Bilecki Law Group is strategically located on the Hawaiian Islands, in close proximity to hundreds of military installations in the Americas, Asia, the Pacific, and beyond.  We have the reach required to represent our clients fast—no matter where they are in the world.  
A conviction of disorderly conduct could destroy your military career forever.  Call us TODAY and let us evaluate your case for free.
Experienced Military Defense Lawyers for Article 134 Charges
Every soldier who cares about his or her military career and future should take an active role in finding the best law firm possible to represent them on their day in court.  That means looking beyond what these law firms are telling you, and focusing on the results they've achieved for past clients. 
You can find the results we've achieved for our clients below.  Review them for as long as you'd like, then feel free to contact us for a free consultation into your case. 
Service Members Represented
FREE CASE EVALUATION What Is the Maximum Possible Punishment?
A conviction of disorderly conduct under Article 134 of the UCMJ varies in maximum sentencing depending on the location, the nature of the disorderly conduct, and whether or not the soldier was intoxicated at the time. 
Confinement for 1-4 months
Forfeiture of two-thirds pay for 1-4 months
Confinement for 1-3 months
Forfeiture of two-thirds pay for 1-3 months
Disorderly Conduct while intoxicated:
Confinement for 3-6 months
Forfeiture of two-thirds pay for 3-6 months
Will You Travel to My Current Location?
Yes. Bilecki Law Group will absolutely travel to your location to defend you from an NJP or court-martial, regardless of where you are currently stationed at.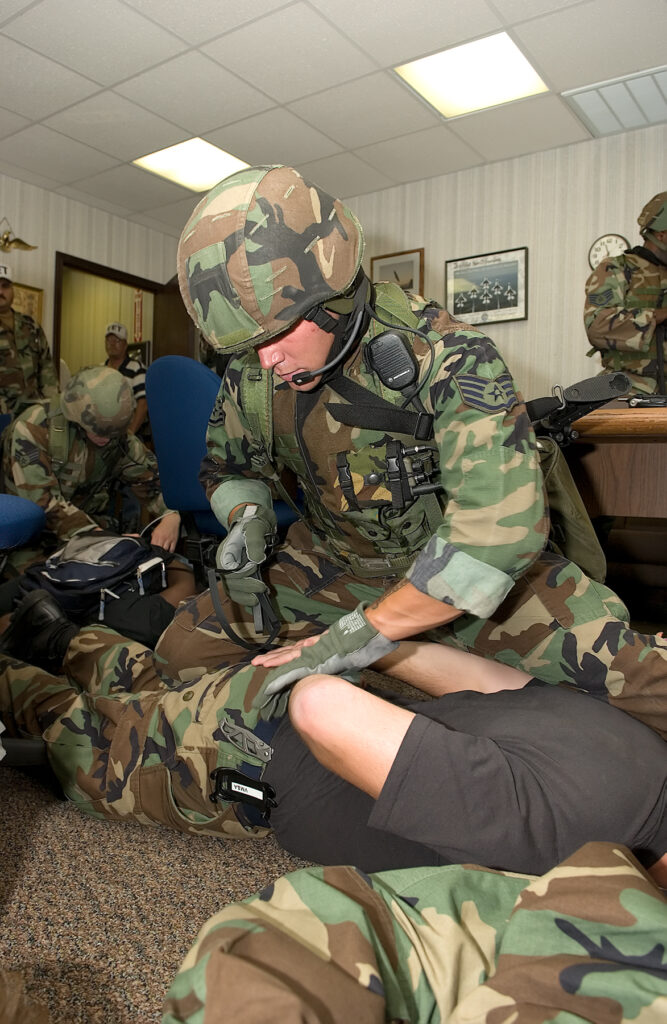 Don't just plead guilty… Fight Back !