At Bilecki Law Group,We believe every service member has earned their right to an aggressive defense on their day in court. We specialize in taking the fight to the prosecution and winning cases that others said were unwinnable.
When a service member is licensed by a state or government or religion as having two or more sanctioned marriages, he or she could be subject to accusations and a conviction under Article 134 of the UCMJ governing the offense of bigamy.
The spouses may know of one another or they may be unaware of each other's presence. The military considers both to be a criminal offense. Should it be proven in a court-martial that a bigamous relationship affected the order, morale, or integrity of the U.S. Military, the service member will almost certainly face incredibly harsh punishment, including:
A punitive discharge from the military, reduction in rank, and loss of your freedom.
The loss of all benefits, including your healthcare and your retirement. Over your lifetime, this could be a loss of tens or hundreds of thousands of dollars.
The total destruction of one and likely both of your families. If you have children, it is possible you will lose custody of them forever.
Bigamy could destroy your family life and even put you behind bars. Fighting back to secure the best possible outcome is your only option. Call us TODAY to get started.
For a service member to be convicted of bigamy under Article 134, the following elements must be proven:
That the accused had a living lawful spouse;
That while having said spouse, the accused wrongfully married another person; and
That, under the circumstances, the conduct of the accused was to the prejudice of good order and discipline in the armed forces or was of a nature to bring discredit upon the armed forces.
Summary of the Elements of Article 134 (Bigamy)
Bigamy, like many of the offenses under UCMJ Article 134, requires prosecutors to prove that a) the soldier did commit bigamy, and b) the offense undermined the military's order or discredited the military in some way.
Bigamy Crime: Winning Your Case
The first thing you should understand about a bigamy charge is that it will not disappear on its own. The second thing you should understand is that you have a very real chance of being convicted.
Do not take our word for it. A quick internet search will show dozens of high-profile bigamy cases over the last few years where soldiers were both charged and convicted of the crime.
If you are accused of bigamy or suspect you will be soon, it is imperative you begin making preparations with an experienced military defense attorney. The stakes are simply too high to risk on an attorney with little financial support, no team, and no experience.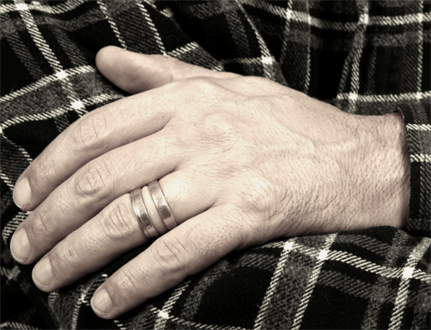 Which is why so many current and former U.S. service members choose Bilecki Law Group to represent their interests in court.
We have the resources: Your court-requested defense attorney may be free initially. But the real cost will only be known when you see your final sentencing. These attorneys may not have the experience and resources to fully investigate your case and then utilize that investigation to win in the courtroom. They may be sitting ducks for the military's prosecutors.
We have the team: Even the best military defense attorneys require the support of an experienced team if they hope to provide positive results consistently for their clients. The Bilecki Law Group team is one of the best in the business and will work around the clock to defend your interests in court.
We have the experience: Few law firms specializing in military defense have the experience and the qualifications of Bilecki Law Group attorneys. Our qualified court-martial defense lawyers are former JAG attorneys with a deep knowledge of the military court system. We can put our decades of experience to work for you the minute you call our office.
A conviction of bigamy could destroy your military career and home life. One call to Bilecki Law Group could save it. Contact our law firm TODAY for a confidential consultation.
Experienced Military Defense Lawyers for Article 134 Charges
You want to be certain that on the day the final verdict is read you have done everything possible to secure the best outcome in your case. Not doing so could have disastrous consequences for your future, your family, and your reputation.
Bilecki Law Group has been helping service members fight back since our inception. Our case history makes it clear who we are, and how tenacious we can be in the courtroom.
Bilecki Law Group will help you fight back against charges under Article 134: Bigamy
Maximum Possible Punishment For Bigamy
Bigamy is a serious offense in the military which is punishable up to a maximum of:
A punitive discharge
Forfeiture of all pay and allowances
Confinement for up to 2 year
I Thought My Prior Marriage Was Void. Can I Still Be Convicted?
No. The military's law code supersedes service members' religious practice of having more than one wife. Although an experienced defense attorney may have some leverage and wiggle room under these and other circumstances.
Service Members Represented
Do My Religious Beliefs Protect Me from a Bigamy Charge?
Unfortunately, yes, you can. Just because you believed your marriage was void, or you married someone while waiting for a divorce to go through, does not make you immune to accusations and a conviction of bigamy. A competent court must have issued a divorce before you can marry another person according to Article 134 of the UCMJ.
Don't just plead guilty… Fight Back !