UCMJ ARTICLE 131C: MISPRISON OF A SERIOUS OFFENSE
At Bilecki Law Group,We believe every service member has earned their right to an aggressive defense on their day in court. We specialize in taking the fight to the prosecution and winning cases that others said were unwinnable.
You or a loved one has been accused by the military's law enforcement of misprision—the act of deliberately concealing a criminal offense from law officials. Should formal accusations be brought against you, it could lead to charges and a conviction of Misprision under Article 131c of the UCMJ.
Charges of misprision should absolutely be taken seriously by the accused service member. Making assumptions about what law enforcement does or does not know, or trusting that your innocence will be discovered in court, could put your military career and even your freedom in serious jeopardy.
A conviction could destroy your military career in an instant. You could be dishonorably discharged, stripped of your rank and titles, and deprived of your military pay and allowances.
Your military benefits—including your retirement and your healthcare—may be taken from you. Over the course of your lifetime, this could be tens or hundreds of thousands of dollars lost.
A maximum sentence could include incarceration for up to 5 years. A service member must acknowledge this as a real possibility which could very much happen to them.
Have you been accused of misprision by the military's law enforcement? More than just your military career is at stake. Contact Bilecki Law Group TODAY to start fighting back.
What Is Article 131c (Misprision of a Serious Offense) of the UCMJ?
Every UCMJ article requires prosecutors to prove beyond a reasonable doubt a handful of critical assumptions—known as elements—to convict you of a crime. To be convicted of misprision of a serious offense, the following five elements must be proven:
That a certain serious offense was committed by a certain person;
That the accused knew that the said person had committed the serious offense;
That, thereafter, the accused concealed the serious offense and failed to make it known to civilian or military authorities as soon as possible;
That the concealing was wrongful; and
That, under the circumstances, the conduct of the accused was to the prejudice of good order and discipline in the armed forces or was of a nature to bring discredit upon the armed forces.
Summary of the Elements of Article 131c (Misprision of a Serious Offense): Misprision is the deliberate concealment of one's knowledge of a criminal or treasonous offense. To be convicted of misprision under the UCMJ, prosecutors must prove that a service member knew about the offense and the individual who committed it, and wrongfully concealed that knowledge from law enforcement officials.
Military Defense Attorney for Article 131c of the UCMJ: Fighting Back Against Charges of Misprision of Serious Offense
A Soldier, Sailor, Airman or Marine who has been formally accused of misprision by the military's law enforcement will almost certainly face the substantial evidence and witness testimony against him. By the time your court date arrives, prosecutors will be fairly certain of a conviction. And 9 times out of 10, they get their man. A service member faces terrible odds from the moment they are accused of a crime. 
But an experienced military court-martial lawyer can even those odds and give the accused a fighting chance in court. A capable attorney can attack the prosecution's misprision case from any number of angles.
Here are just a few examples of how an experienced attorney can swing the case in your favor:
Was the concealment truly wrongful? For example, was the failure to tell law enforcement about a criminal offense in part because the Soldier feared for his or her life?
Was this a positive act of concealment, i.e. did this go beyond the mere failure to tell law enforcement? Proof must exist that the Soldier intentionally tried to cover the tracks of another individual accused of a crime.
Was the original offense actually serious enough to warrant charges of misprision? To be convicted of misprision, a Soldier must have concealed an offense which carries with it a maximum sentence of over a year or more in prison. Several offenses under the UCMJ do not meet that criterion.
Have you been accused of misprision by the military's law enforcement? Our experienced attorneys can help. Contact Bilecki Law Group TODAY for a confidential consultation.
Request A Free Case Evaluation
Service Members Represented
Experienced Military Defense Lawyers for Article 131c Charges
You have worked too hard to see your military career destroyed by heavy-handed accusations of misprision. If you are backed up against a corner and you stand to lose everything from your military benefits to your freedom, then you have no other choice but to fight back. And few military defense law firms are as tenacious as Bilecki Law Group. 
Review our case results to learn why other service members trust Bilecki Law Group to represent their interests in court.
Bilecki Law Group will help you fight back against charges under Article 131c: Misprision of Serious Offense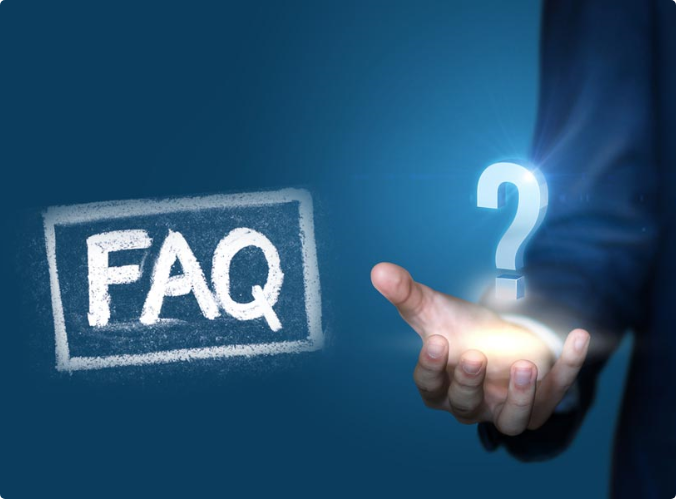 Frequently Asked Questions About Article 131c (Misprision of Serious Offense):
A soldier who is convicted of misprision under Article 131c of the UCMJ will face a maximum sentence of:
Reduction to E-1
Forfeiture of all pay and allowances
Confinement for up to 3 years
Dishonorable discharge
You could be charged with misprision if you conceal evidence of a criminal offense after it has been committed. If you are charged as an accessory to a crime, then you had prior knowledge of the criminal offense and may have even taken part in it. 
In other words, an accessory is someone who knows about a crime and even aids in its success. Someone accused of misprision had no prior knowledge of the offense but aided in its cover-up afterward.
Don't just plead guilty… Fight Back !