UCMJ ARTICLE 123A: MAKING, DRAWING, OR UTTERING CHECK, DRAFT, OR ORDER WITHOUT SUFFICIENT FUNDS
At Bilecki Law Group,We believe every service member has earned their right to an aggressive defense on their day in court. We specialize in taking the fight to the prosecution and winning cases that others said were unwinnable.
You have been blindsided by accusations that you received or purchased property which had been stolen. Worse, law enforcement claims that you knew at the time that the property was stolen, yet you took, purchased, or concealed that property anyway. If accusations make their way to court, you could be facing charges and a conviction under Article 122a of the UCMJ.   Purchasing or receiving stolen property can happen to anybody. A transaction on Craigslist or OfferUp, or an in-person trade with someone you barely know, could easily lead to the purchase of stolen goods. Worse, even if you had no idea the property was stolen, prosecutors may still be able to convince a judge or a jury that you did, leaving you at risk for incredibly harsh sentencing under Article 122a.
Purchasing stolen property could destroy your military career, forcing you out of the armed forces with a bad conduct or dishonorable discharge.
You could fall into significant debt. You may be forced to pay for the stolen property as well as pay back sign-up or reenlistment bonuses.
Prosecutors will almost certainly press for prison time. If successful, you could face being behind bars for up to six months or three years.
You may have purchased stolen property without even realizing it. And it could cost you your military career. Start fighting back with the help of an experienced military defense attorney TODAY.
Service Members Represented
What Is Article 122a (Stolen Property: Knowingly Receiving, Buying, Concealing) of the UCMJ?
All of the articles of the UCMJ require prosecutors to prove beyond a reasonable doubt a handful of critical assumptions—known as elements—to convict you of a crime. The following five elements must be proven by prosecutors in court to convict a service member of receiving, buying or concealing stolen property under Article 122a:
That the accused wrongfully received, bought, or concealed certain property of some value;
That the property belonged to another person;
That the property had been stolen;
That the accused then knew that the property had been stolen; and
That, under the circumstances, the conduct of the accused was to the prejudice of good order and discipline in the armed forces or was of a nature to bring discredit upon the armed forces.
Summary of the Elements of Article 122a (Stolen Property: Knowingly Receiving, Buying, Concealing): To be convicted under UCMJ Article 122a, prosecutors must prove the service member knew about the stolen property, yet took actions to purchase or conceal that property anyway. Furthermore, the actions of the accused service member must have been prejudicial to good order and discipline or service discrediting.  
Request A Free Case Evaluation
Military Defense Attorney for Article 122a of the UCMJ: Fighting Back Against Charges of Knowingly Receiving, Buying, or Concealing Stolen Property
A battle over whether or not the service member actually knew that the property was stolen may play a key role in both the prosecution's and the defense's strategies. The circumstances surrounding how the service member first came to acquire the stolen property, and the actions he or she took to purchase, receive, and/or conceal the said property, may be where the majority of the case is fought.   The reality is that even if you had no idea the property was stolen, you may still be convicted under Article 122a. Prosecutors would not have accused you if they did not think they had enough evidence to convict you of the crime. Therefore, it is critical that you secure a worldwide military defense attorney to represent your interests in court.   And when it comes to military defense law firms, few can match the experience, resources, and global reach of Bilecki Law Group:
UCMJ and court-marital experience: Timothy J. Bilecki and Bilecki Law Group have been fighting for America's service members for decades. They have defended hundreds of Soldiers, Sailors, Airmen and Marines from UCMJ offenses, both inside the military's justice system as JAG Corp officers and outside the JAG Corp as private attorneys.
A talented in-house team of legal experts: A defense attorney alone won't necessarily cut it against the military's overwhelming legal resources. That's why Bilecki Law Group employs a talented team including a full-time investigator with over 30 years of law enforcement experience and a support staff, which is ready to support you at a moment's notice.
Global reach, fast response times: From the moment you are accused of a crime, time is not on your side. We are located in downtown Honolulu, Hawaii, putting in within close reach to many of America's most essential military bases and installations.
Have you been accused of knowing, receiving, buying or concealing stolen property? Your military career, your reputation, and your freedom could be on the line. Call us to schedule a confidential consultation with an experienced attorney—before it's too late.  
Experienced Military Defense Lawyers for Article 122a Charges
With decades of experience and hundreds of service members successfully represented in court, Bilecki Law Group has proven itself as one of the most established and reputable military law firms America today. If you have been accused of purchasing stolen property, we have what it takes to help you even the odds and secure a positive outcome in court.   Review our case history, then contact us to schedule your confidential consultation today.   Bilecki Law Group will help you fight back against charges under Article 122a : Stolen Property: Knowingly Receiving, Buying, Concealing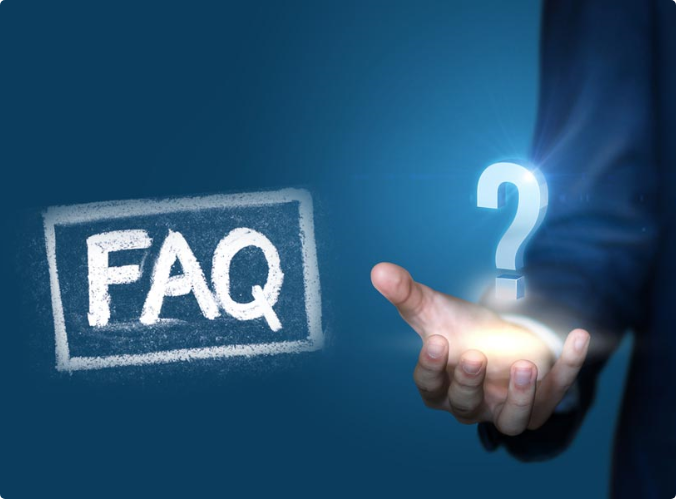 Frequently Asked Questions About Article 122a (Knowingly Receiving, Buying, or Concealing Stolen Property)
Under the military's legal code, the value of the stolen property will determine the maximum sentence. For example:
Of a value of $500 or less
Reduction to E-1
Forfeiture of all pay and allowances
Confinement for 6 months
Bad-conduct discharge
Of a value greater than $500
Reduction to E-1
Forfeiture of all pay and allowances
Confinement for 3 years
Dishonorable Discharge
Yes. Bilecki Law Group is based out of Hawaii but has represented clients globally, including in Korea, Okinawa, mainland Japan, Guam, the United States, Germany, and the Middle East.   If you are either accused of a crime or believe you may be a suspect in a crime, contact our law firm TODAY to schedule a confidential consultation. 
Don't just plead guilty… Fight Back !