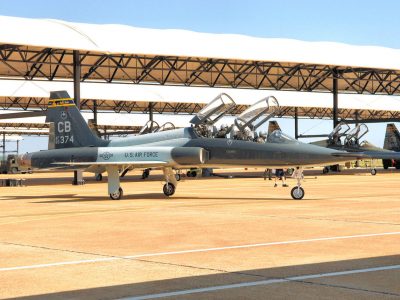 Columbus AFB 14th Student Squadron Fails To Teach Pilots How To Fight a Military Court Martial
The mission Columbus AFB's 14th Student Squadron is "ensuring student pilots have everything they need to become both officers and pilots while providing unrivaled academic and simulator training." While that is a fine mission and we have no doubt that the nation is safer for their efforts, there is a gap in training that we see throughout the United States Military. That gap is that most schools fail to teach service members how to fight back against the military justice system. That is primarily because the military does not want them to fight. The military justice system is looking for "good boys and girls" to just lay down and get rolled over on command.
It is ironic because the desire to get put into the fight courses throughout military aviation history. Most Americans know who actor Jimmy Stewart is and that is of course the 1940's actor who played the lead role in the 1946 movie, It's a Wonderful Life. It is a holiday classic, but what few know is that just 2 years prior to filming that movie, Jimmy Stewart was bombing the hell out of the Nazis in a B-24 Liberator. Now, this is an even more remarkable feat when you consider that the military didn't want him to fight at all.
Prior to WW2, Stewart was already a famous actor and the military wanted him to be a faux pilot for PR purposes. But Stewart wouldn't lay down. He fought and argued and pulled every string possible to get into the fight. Finally, because Stewart wouldn't quit raising hell just to get into the fight, they relented and sent him to Europe. There, he led over 20 sorties over enemy territory to include a bombing raid on Berlin itself. The actor was no dog and pony show as he was a bon-a-fide calm and collected killer in the sky.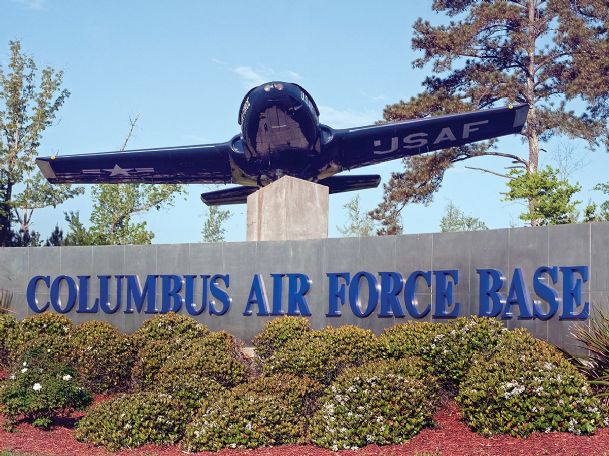 The story becomes even more fascinating when it has now been revealed that some Jimmy Stewart's complete freak out scenes in It's a Wonderful Life were actually Stewart having some legit PTSD breakdowns as a result of his time in combat. Moreover, Stewart would go on to remain in the newly formed Air Force Reserve and rise to the rank of Brigadier General. Not too bad for a guy who just wanted to fight, but the military wanted to do the exact opposite.
The moral of the story as it pertains to the court martial process is that when the military justice system wants you to stay out of the fight, that is your cue to get into the fight. The 14th Training Squadron is doing an amazing job turning out pilots, but it is not preparing them for what to do when abuse and misuse of the UCMJ comes looking their way. If you are stationed out of Columbus AFB and you are under investigation or facing a court martial, the next few minutes of reading could prove the most consequential of your entire career.
Service Members Represented
Abuse and Misuse of the UCMJ Occurs At Columbus AFB
We know this to be true because abuse and misuse of the UCMJ takes place in every U.S. military station around the world. It is a logical outcome to be expected when you impute Commands with neat total authority and staff those commands with imperfect humans. The problem is that training schools like the 14th out of Columbus have a tendency to communicate that the military justice system doesn't make mistakes.
The outcome of that teaching is that good men and women who serve are under the impression that the honorable to do is take their charge and consequences without a fight. Sadly, it is only then that they realize that the military justice system has levied life altering punishments that they can never undo. It is only then that they realize the military justice system wasn't looking for justice after all, but that they were looking to make an example out of you for the sake of military order and discipline. It's not fair. It's not right and it certainly doesn't lead to a wonderful life.
What Kind of UCMJ Charges Can I Fight?
As we mentioned earlier, the military justice system doesn't teach you how to fight back because a fight is the last thing they want. That's why at Bilecki Law Group, we give them the exact thing they were trying to avoid. We give them a fight and we fight at every turn. Moreover, we don't run from the more serious charges like many military defense attorneys. Below you'll find a list of some of the charges we defend and you'll quickly see that we don't scare easily.
If You Want A Wonderful Life You Have To Fight For It
You'll hear us use this phrase often, but you cannot coexist with a military justice system that is out to destroy you. We understand you were taught that the military justice system doesn't make mistakes. We know you are honorable and you want to be a team player. However, when the military justice system has its sight set on you, it will roll over you like a tidal wave if you don't fight for your career and your family.
Namesake and founder Tim Bilecki spent years inside the military justice system as a senior defense counsel and he can tell you first hand that no one is coming to save the day if you don't fight. Though our office is in Tampa, clients fly Bilecki in from all over the world to defend them and fight on their behalf. That means Columbus AFB is right in the middle of our AOR.
We take the fight to the military justice system and most importantly, we win. If you are under investigation or facing court martial, reach out now and we'll shoot you straight on exactly what you are facing. The military justice system doesn't want you to fight which means that is exactly what you need to do. Reach out to us and as long as you are willing to fight, so are we.
If you have any problem in your life... We are available