UCMJ ARTICLE 131E: SEIZURE: DESTRUCTION, REMOVAL, OR DISPOSAL OF PROPERTY TO PREVENT
At Bilecki Law Group, We believe every service member has earned their right to an aggressive defense on their day in court. We specialize in taking the fight to the prosecution and winning cases that others said were unwinnable.
Law enforcement has accused you—a military service member—of destroying or removing property which may have been the object of an authorized search and seizure. If the case is picked up by the military's prosecutors, then you may face charges and a conviction under Article 131e of the UCMJ.   The destruction or removal of the property prior to a known search and seizure by law enforcement is a serious offense which could have a terrible and lasting impression on a service member's military career and civilian future. If you do not take precautions prior to your court-martial, you may face:
A dishonorable discharge from the military, along with the loss of your healthcare and retirement benefits.
The possible repayment of your reenlistment or sign up bonuses, which could leave you in debt tens of thousands of dollars.
A period of confinement which may last up to a year and even longer if there are aggravating circumstances or additional charges.
You have worked too hard to see your military career destroyed by a single mistake or misunderstanding. Contact Bilecki Law Group to start fighting back TODAY.
What Is 131e (Seizure: Destruction, Removal, or Disposal of Property to Prevent) of the UCMJ?
Every article of the U.C.M.J. requires prosecutors to prove beyond a reasonable doubt a handful of critical assumptions—known as elements—to convict you of a crime. 
To be found guilty of the destruction, disposal, or removal of evidence under Article 131e of the UCMJ, the following four elements must be proven:  
That one or more persons authorized to make searches and seizures were seizing, about to seize, or endeavoring to seize certain property;
That the accused destroyed, removed, or otherwise disposed of that property with the intent to prevent the seizure thereof;
That the accused then knew that person(s) authorized to make searches were seizing, about to seize, or endeavoring to seize the property; and
That, under the circumstances, the conduct of the accused was to the prejudice of good order and discipline in the armed forces or was of a nature to bring discredit upon the armed forces.
Summary of the Elements of Article 131e (Preventing the Seizure of Property): A service member may be found guilty under Article 131e if he or she destroys or removes property which may be the object of a legal seizure by any law enforcement or other persons authorized to make such seizures. 
Request A Free Case Evaluation
The Soldier must have prior knowledge of the seizure of property. Furthermore, the actions taken by the Soldier must negatively impact the good order or discipline of the armed forces or be service discrediting.  
Military Defense Attorney for Article 131e of the UCMJ: Fighting Back Against Charges of Destroying, Removing or Disposing of Property in an Authorized Seizure
The first thing you need to know as a Soldier, Sailor, Airman or Marine accused under Article 131e is that your case is not hopeless. Maybe law enforcement did not warn you beforehand about the search. Maybe the warrant issued was faulty. Maybe the property that law enforcement assumes you destroyed just prior was destroyed years ago.   Regardless of your circumstances, there is always one thing you can do to secure the most positive outcome in your case. And that is to hire experienced military criminal defense attorneys with a reputation for securing positive outcomes for its clients.   Bilecki Law Group has been helping service members defend themselves against 131e charges since inception. Our combination of experience, firepower, and tenacity, make us one of the most sought-after military defense law firms operating worldwide today.   Let's look at these benefits in more detail:
Experienced military defense attorneys: Managing Partners Timothy Bilecki and Bilecki Law Group have been serving American service members of all branches of the armed forces for decades. Their vast experience trying cases in courtrooms around the world levels the playing field.
Resources and firepower: Even the toughest cases can be won when you create a defense team, including our full time investigator and support staff, working day and night to secure a positive outcome. Bilecki Law Group employs only the sharpest minds and legal talent, ensuring continued success for our clients.
Global reach and fast response times: Bilecki Law Group is based out of Honolulu, Hawaii, in close proximity to military installations around the world. Regardless of your current location, we can reach you quickly and have you represented faster than many other military defense law firms operating within the Continental United States.
Have you been accused of preventing an authorized search and seizure? An experienced military defense attorney may be your last and best hope. Contact Bilecki Law Group TODAY for a confidential consultation.   Contact Bilecki Law Group  
Service Members Represented
Experienced Military Defense Lawyers for Article 131e Charges
You cannot put a price on your military career. And you cannot put a price on your freedom. If you stand to lose both with the outcome of a court-martial verdict on Article 131e charges, then the next step should be absolutely clear: hire an experienced military defense law firm with a reputation for securing positive outcomes for its clients.  
Bilecki Law Group will help you fight back against charges under Article 131e: Seizure: Destruction, Removal, or Disposal of Property to Prevent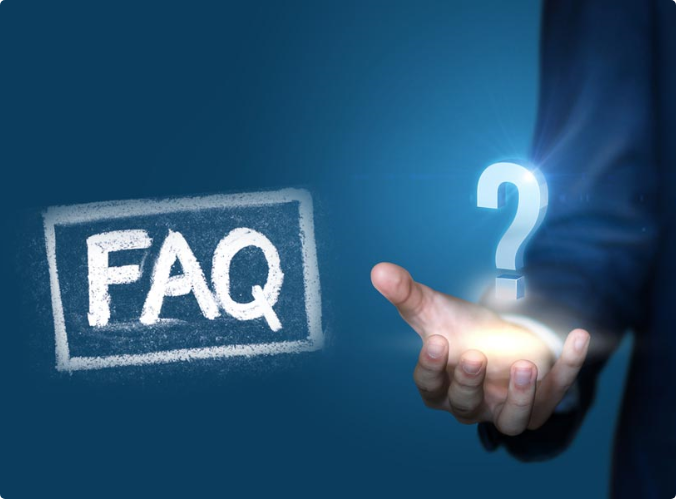 Frequently Asked Questions About Article 131e
A soldier who is convicted of removing, destroying or disposing of property that is the object of an authorized search and seizure faces a maximum sentence of:
Reduction to E-1
Forfeiture of all pay and allowances
Confinement for 1 year
Dishonorable discharge
Absolutely. Bilecki Law Group has represented hundreds of service members, many of which were accused of offenses while being stationed in foreign countries.   If you are either accused of a crime or believe you may be a suspect in a crime, contact our law firm TODAY to schedule a confidential consultation.
Don't just plead guilty… Fight Back !