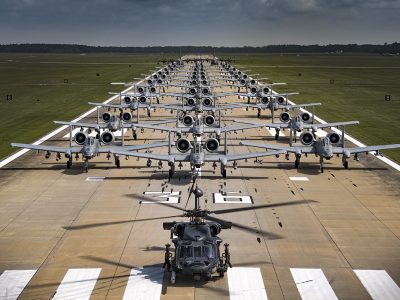 Moody Air Force Base Pilots Stand Ready To Violate The UCMJ If Needed
As one of the few remaining A-10C Thunderbolt fighter groups remaining, the famed 23rd Fighter Group is a fan favorite of Marines and Soldiers on the ground. Known for its close air support role, the "brrrrt" that comes when the Thunderbolt unleashes its cannon means that some bad guy in some far off land is having a really bad day. An A-10C pilot would do just about anything to protect the troops on the ground and we have a nagging suspicion that they would even fly drunk to do so. Sure, that would be a major violation of the UCMJ, but let's not pretend that the history of war has not called for such inebriated gallantry.
On December 6th, 1941, American pilots George Welch and Ken Taylor went out for a night of heavy drinking and poker. Their exploits continued well into the morning before the liquor won and slumber arrived. That's when they were awoken by the sound of the Japanese attack on Pearl Harbor at 7:55 in the morning. Both men admitted to being still hungover/drunk when they raced to Wheeler field and took off in two P40s. Now, flying drunk would land you a general court martial in most circumstances, but a surprise Japanese attack will tend to cut you a great deal of slack.
The men took out several Japanese aircraft on several trips to the sky and even defied a higher officer's order to remain on the ground. Let's add that violation of the UCMJ to the mix. Now if the story sounds familiar it is because the Hollywood movie Pearl Harbor attempted to portray the story of Welch and Taylor with Ben Afflack and Josh Harnett. Yet, the true story is much more fascinating.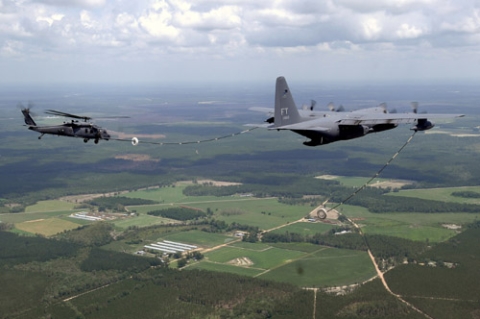 It also highlights the discernable truth that though the UCMJ exists for good reason, violating the military code of conduct is not as black and white as your average military prosecutor would like to present in court. It is with this history in our minds that the Bilecki Law Group Fights back on behalf of gallant men and women like George Welch and Ken Taylor.
Service Members Represented
Violations of the UCMJ Occur All The Time
Whereas we are not encouraging pilots to fly or fight drunk, it's fair to point out that both Welch and Taylor were nominated for the Medal of Honor. Granted, they were only given the Distinguished Service Cross and who knows if the inebriated state of combat had anything to do with that. Personally we suspect that facing down Japanese Zeros would be quite sobering. However, what we are trying to convey is that a suspected violation of the UCMJ and a subsequent court martial may not indicate that something illegal and morally wrong has taken place.
Far too often the military justice system and command structure views a court martial as a permanent scarlet letter on their service record. That's why the military justice system gets so enraged when we come in and win a case at trial by court martial. Our client's innocence ruins the narrative they were trying to create around a particular Sailor, Soldier, Airman, or Marine. It is as if the military justice system would rather an airman or pilot just lay down and surrender their career just like some higher ranking officer on December 7th, ordered Welch and Taylor to remain on the ground. That's why we fight at trial by court martial and that's why we win.
What Types of UCMJ Charges Does Bilicki Defend?
While we have fought and won many cases at court, we have unfortunately not been called up to defend drunk pilots taking it to the enemy in a combat zone. Hell, we might even defend that case pro bono if it ever came to be. However, we have taken the fight to the military justice system on behalf of good men and women who wear the uniform for a number of other charges. Below you find a list of the types of charges we defend and you'll see that even the most serious cases fail to scare us away.
Unconventional Tactics for an Unconventional Court Martial Fight
If the military justice system had their way, they would get every service member to plead guilty at the first sight of a charge. For them, the idea of trial by court martial is the threat that they use to win easy and early. At the Bilecki Law Group, we take that paradigm and flip it on its head because we know that they don't really want to go to trial. That's why we specialize at in-trial courtroom representation and that's why we win.
We have clients fly us in from all over the world because we have developed a reputation for pursuing an aggressive defense that is essentially an offense. Though we do travel as far as Korea, Europe and beyond, we've focused on the southeast portion of the United States and that puts Moody AFB right in our AOR.
If you are under investigation or facing charges, reach out to us and we'll give you a free consultation where we will shoot you straight on what you are facing. It would have been the honor of our life to defend Welch and Taylor if they were ever court martialed for their actions at Pearl Harbor and we'll take an equal honor in representing you. As long as you are willing to fight, then so are we. That fighting spirit is all we need to take the fight to the military justice system and protect your career, retirement, and maybe even your freedom.
Don't just plead guilty… Fight Back !