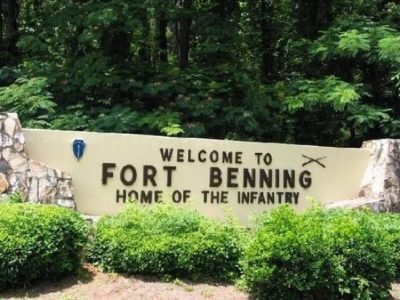 Fort Benning Georgia Is A Melting Pot of Trainees In Need of Good Military Court Martial Defense
To be clear, there is nothing wrong with the trainees and Soldiers that find their way to Fort Benning Georgia for one reason or another. The attorneys here at the Bilecki Law Group have defended a good number of them and there are some of the finest men and women to ever have served that come through that base. However, with the number of training schools present at Ft. Benning, the base does become a melting pot of this nation's cultural understandings and ideals. Ft. Benning hosts new recruits for Army Basic Training, Army Armor School, Army Infantry School, and even the famed Army Ranger School. This means that men and women from across this country find themselves either permanently or temporarily assigned to this region of the country. They may not call Ft. Benning home, but Fort Benning Georgia is where many find their professional calling and, unfortunately, find a little trouble with the UCMJ as well.
The UCMJ Isn't Easily Understood by All Trainees
When a service member comes to Fort Benning  Georgia it can be a PCS or for training. They may be a new Soldier out of Basic or AIT, asenior enlisted personnel, or even a decorated Army officer. However, one thing that we have found that they all have in common is a less than thorough understanding of the Uniform Code of Military Justice. In fact, We'd go so far as to suggest that the first time many of these Soldiers ever read a particular article of the UCMJ is after they were charged with it.
Not to mention, that might very well be how you found yourself on this webpage today. If so, that's ok, because you are in the right place. The UCMJ is a double edged sword that can provide the good order and discipline needed to win on the battlefield while simultaneously being the hammer that crushes the careers of men and women who risked all on the battlefield. That is due in large part to the fact that the military justice system understands the UCMJ like the back of their hand, while those who are charged under it are often at the mercy of a free court appointed military defense attorney.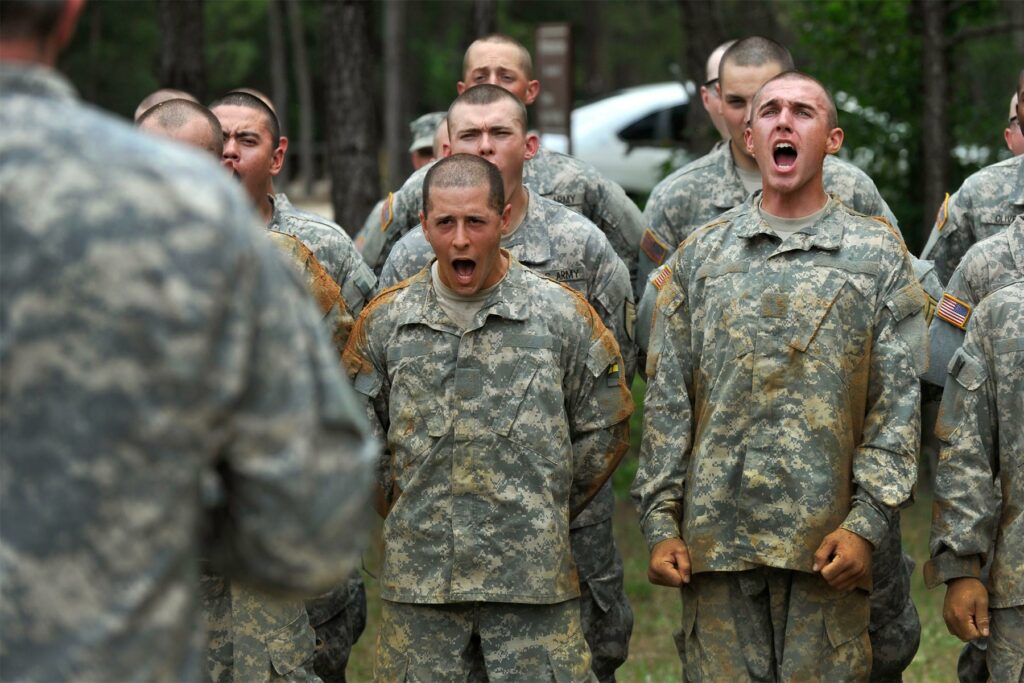 Service Members Represented
When Does An Army Soldier Need A Military Defense Attorney?
The founder of the Bilecki Law Group, Tim Bilecki, served for nearly eight years in the Army, whith the majority of that time serving as a defense attorney. After the military, he has been a civilian defense counsel for over ten years. He'll be the first to tell you that the cards are stacked against the defense. Given the number of Soldiers rotating through Fort Benning Georgia in any given year, the base has its own self-contained military justice system. It prioritizes speed and the caseload given to the free Army defense attorneys often turns that justice system into a plea factory.
In fact, this was one of the driving factors for Bilecki to leave the Army and found his own law firm that specializes in military criminal defense. The time and care that he is able to give to his clients as a boutique law firm can disrupt this system designed to squeeze a plea out of a Soldier. The Bilecki Law Group focuses on winning jury trials, because that is often your best chance to clear your name. If you take the fight to the courtroom, the military justice system at Fort Benning Georgia often isn't prepared for such a staunch defense.
What Kind of Cases Does The Bilecki Law Group Take On?
As a boutique law firm, BLG takes on the cases that have the most on the line. If you had weekend leave, but arrived back on base 3 hours late for formation, chances are they are not going to throw you in front of a general court martial. If you are a newly minted Private, you were likely late because you were finishing the paperwork on that new Mustang at 37% interest. These are not the cases we take on, but if you are newly minted Private reading this before the purchase, don't do it. Don't buy the new car at 37% interest. It's a bad idea and consider that our free legal tip of the day.
However, senior enlisted soldiers and officers often have a great deal more to lose when it comes to a court martial. For these gallant men and women, it can be their freedom, career, or even the retirement they were close to securing. Below, you'll find a list that is not all-inclusive, but let's you know the type of cases we take and the type of cases we win.
Where Can You Find a Court Martial Defense Attorney Near Fort Benning Georgia?
Well, you can find us at our office in Tampa, Florida. However, don't let that deceive you into thinking that Ft. Benning is not right in the middle of our AOR. Because we are the heavy hitters in the industry, we've had senior enlisted, officers, and even the family of junior enlisted fly us all over the world to represent them in court. That's because we specialize in taking the fight to the courtroom and we excel at winning at trial.
We start off every prospective client with a free consultation and we will be 100% honest with you. For example, you may have recently heard of the Private from Ft. Jackson who ran off from recruit training and hijacked a bus full of school kids. That's not our client, but if he were, we wouldn't delude him into thinking that we can make kidnapping of a bus of school kids go away. Much like our recommendation to stay away from the Mustang at 37% interest, if you have run afoul of the UCMJ, please don't follow it up by hijacking a school bus full of kids. Free legal pointer number two for the day. We will shoot you straight, and find a way to win.
Take the Fight Straight To The Military Justice System
So, if you reach out to us, we are going to ensure the case is a mutual match. Moreover, if we don't take your case, we are not going to refer you out to another law for some type of commission. It is just an honest and candid conversation between us. If, however, we do take your case, the fight begins in earnest. The team here at the Bilecki Law Group is aggressive and we are not looking to take the first plea that comes our way. We are looking to take the fight right to the military justice system and defend the full sum of your honor, career, and retirement.
We understand that if you have served in the military for any length of time, you know of cases where the UCMJ has proved righteous and true. You also know cases where it has screwed over a good man or woman. We wish it were not so, but we are not naive about the matter. That's why we fight. We fight for you and the career you deserve. For many of you, Fort Benning Georgia was supposed to be a training stop over and now you find yourself staring at the end of your military career as a result of the UCMJ. You can fight back and we'd be honored to be right by your side while you do.
Don't just plead guilty… Fight Back !